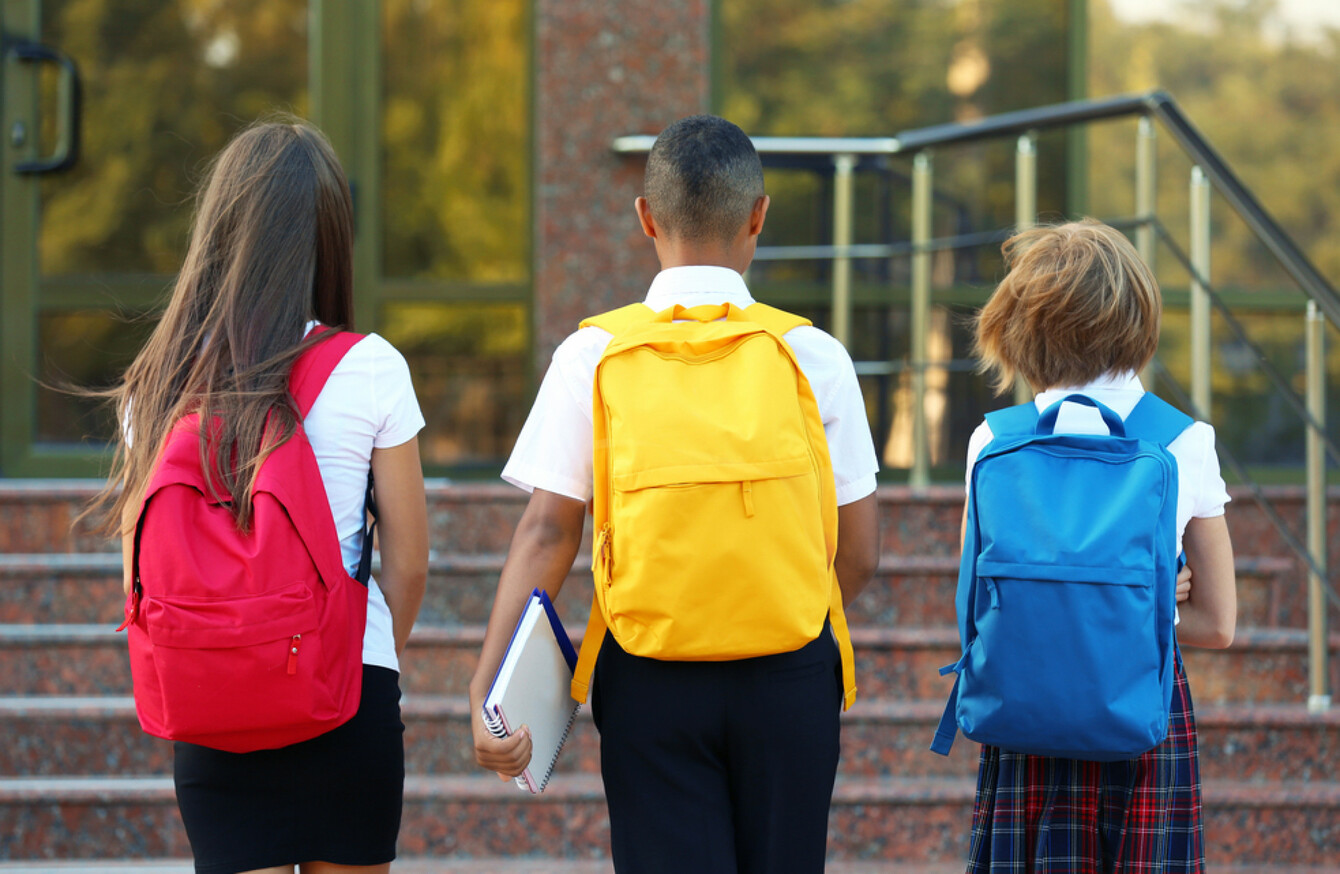 Image: Africa Studio/Shutterstock
Image: Africa Studio/Shutterstock
THE AVERAGE BACK-TO-SCHOOL spend has increased again, from €1,185 per child last year to €1,209 this year.
This is according to the latest survey from the Irish League of Credit Unions (ILCU) which found one in four parents will have to deny their children some back-to-school items this year. Of those who said this, almost four-in-ten say they can't buy their children new school shoes.
Extracurricular activities, gym gear and school trips are also items that will be cut from the list as parents struggle to cope with costs, the ILCU said.
Almost three quarters of parents continue to see the back to school spend as a financial burden and more than a quarter say the costs will negatively impact household bills. Some 29% say they will get into debt funding the back to school spend, though this is a 2% drop on last year.
The survey found 7% would use the credit union while just 1% would approach the bank. And 4% said they would use a moneylender – up slightly on 2016.
Of those who said they would have to borrow, the average amount borrowed also dropped slightly – down from €357 last year to €345 this year. The majority of parents continue to believe that Irish schools do not do enough to support them in helping to keep costs down.
The average spend per primary school child has increased by €81 since last year to €1,048. The survey does note that campaigns to bring down the price of school uniforms appear to have paid off, with a fall of 21%, or €39, in the cost of uniforms since last year.
There was an increase (from 38% last year to 43%) in numbers saying they would sacrifice spending on family holidays this year because of school related costs. And 11% said spending on credit cards and food will be cut in order to manage these costs.
The vast majority of parents – almost three quarters – say they will be paying a voluntary contribution this year.
"It is somewhat encouraging to see that more parents than ever are funding the back to school spend through their monthly income, with a fall in the numbers getting into debt. However, it's clear that the back to school spend is still so much of a financial burden on parents that they are forced to deny their children some basic items, as well as sacrifice spending on family holidays and even food," said ILCU head of marketing and communications Emmet Oliver.
While the rise in numbers using moneylender was marginal, we would find any increase like this concerning and would really encourage parents to instead talk to their local credit union, where interest rates are fair and capped by law.
"We would also urge parents to set a budget for the back to school spend, and if they need assistance with this to also contact their local credit union for guidance. Planning and budgeting ahead for a yearly spend, such as back to school, can go a long way to helping you spend within your means, avoid financial stress and ensure that you don't get into unnecessary debt," he said.