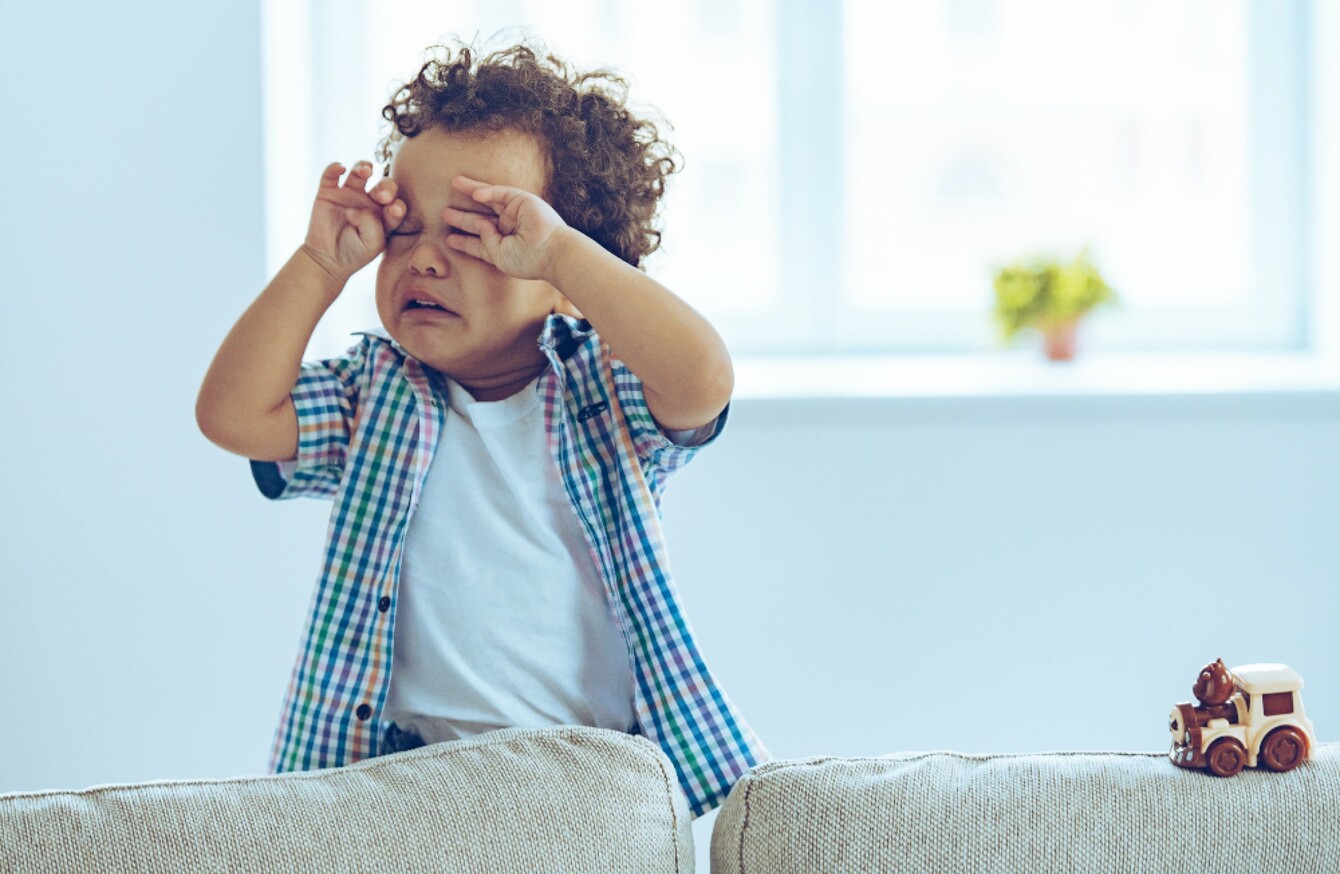 Image: Shutterstock
Image: Shutterstock
EACH WEEK, WE hear from a reader who can't figure out what to do about a tricky parenting situation. To get a balanced take on the dilemma, we ask Irish parenting experts to weigh in.
From choosing whether to push toilet training to allowing a baby to 'cry it out', being a parent involves decision after decision – and a whole lot of questioning yourself.
This week, one parent is conflicted over returning to work full-time after her son has shown changes in his behaviour. 
Have a parenting dilemma you're struggling with? Let us know anonymously here and we'll share it with our panel of experts.
This week's dilemma
I've worked part-time since our son was born, and I've been looking forward to going back full-time when he turns four (which is at the start of April). The plan was for him to go to his nana's full-time when I go back to work, which we've been trialling alongside creche since January. But lately he's been acting up and I'm worried that the change in routine will upset him further. He's been throwing terrible tantrums since January, which he never did before, and he's very clingy.
I've made agreements with my boss and set everything into motion, but I'm starting to think that it might be a bad idea for me to go back to work while he's like this. Am I being unreasonable by going back to work full-time when my son doesn't seem ready?
What the experts have to say…
You're not being unreasonable – but know there are options. Going back to full-time work after a long maternity-type leave is never easy. A lot of emotions surface both for parent and child. As an adult, you have more of a chance to understand and verbalise yours, whereas your son needs to find other ways to communicate, hence the "acting out". The first thing is to talk to him about it and find out what he's feeling and thinking.
Based on that, you have two options. Firstly, you can reassure him that his concerns will be taken on board in your return to work, and find ways together to enable you both to manage, perhaps with an option to review after a certain length of time. Or alternatively, based on his concerns, you could delay your full-time return, perhaps until after the summer. I am assuming that he will be at preschool then and not far away from junior infants anyway, so there are many changes ahead. If he knows you are there to help him through these, he will feel better able to deal with them.
   - Krysia Lynch, Maternity Care Expert at Krysia.ie.
You're not being unreasonable at all. Making changes for your family is always a big thing for parents and children. The fact that you are already managing work part-time will help as your son sees you come and go already, and as he attends creche too. While you might have been a little preoccupied with arranging everything and are conscious of this change, it doesn't mean you are making the wrong choice.
Creating a good predictable routine for your working week for mornings and bedtimes will be a real bonus for him – children cope really well when they know what's going on. At the same time, I suggest you have a chat with him nearer the time about how the week will be a little different, but to reassure him that you will have your time together in the evenings and at the weekends. Remember to give you and the family time to adjust to the new schedule – it will work out as it becomes the new norm.
  - Aoife Lee, Parent Coach at @parentsupport.
It's not unreasonable to do what's best for you and your family as a whole. What would be unreasonable is to see and acknowledge your child's signs and not do anything about them. Prepare your family and him as best you can, invest lost of time in his preparation for this huge transition and it will pay dividends in the end.
 - Deirdre Holland Hannon, Behaviour Specialist at @deehollhan.
So what's the final tally? Is this reader being unreasonable?
Yes – 0
No – 3
Have a parenting question you want answered? Let us know anonymously in our survey here or email us on family@thejournal.ie and we'll put it to the experts.