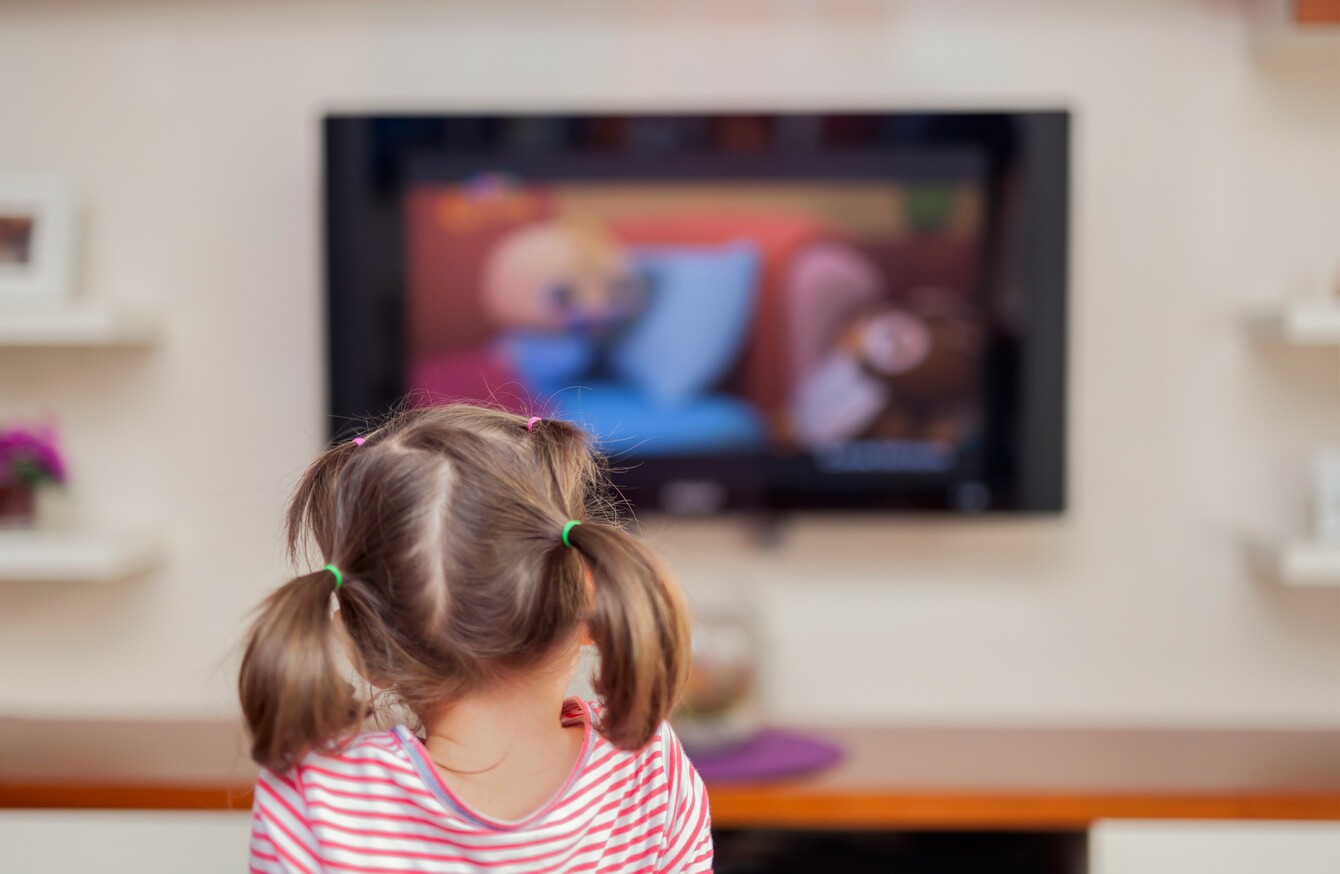 Image: Shutterstock
Image: Shutterstock
EACH WEEK, WE hear from a reader who can't figure out what to do about a tricky parenting situation. To get a balanced take on the dilemma, we ask Irish parenting experts to weigh in.
From choosing whether to push toilet training to allowing a baby to 'cry it out', being a parent involves decision after decision – and a whole lot of questioning yourself.
This week, one parent is concerned about their kids' exposure to TV programmes – and is wondering if they can ask friends and family to turn the TV off when they visit.
Have a parenting dilemma you're struggling with? Let us know anonymously here and we'll share it with our panel of experts. 
This week's dilemma
I have kids aged two and four, and we don't watch TV or YouTube at home. I hate how commercialised everything is, and they're pretty content playing among themselves. However, I've found it harder and harder to keep them from the likes of Peppa Pig and Paw Patrol etc as whenever we visit friends or family with children, there's always some kind of screen with a cartoon or TV show rolling.
It's getting to the stage where it's pretty much impossible to avoid – my kids have even started asking for 'the pig' when we're at home. I'm thinking of beginning to ask people to turn the TV off when we go to their houses. Am I being unreasonable by doing this?
What the experts have to say…
You're being a bit unreasonable. I don't think that asking for the TV to be turned off in people's houses is the focus here, but more so the expectations you set in your own home. Children and TV are a guaranteed combination. For many children, the older they get, the more they look for it or for some form of screen time.
While we might say there's no getting away from it, a lot of it is to do with the expectations we create at home from early on. Ask yourself 'how much and at what times of the day am I happy for the kids to watch TV?', make that decision and stick with it. Of course, there are days when we turned a blind eye (who doesn't) but, for the bigger picture, if you think they've watched their quota and they are seeking more – just say no! 
- Aoife Lee, Parent Coach at ParentSupport.ie.
It's unreasonable to try to remove screens entirely. Screens dominate everyone's lives these days – young and old included. For young children, there are guidelines to limit their viewing and you are perfectly within reason to exercise these limits. We never let our children watch TV until they were about 11. However, we did buy loads of DVDs and they were allowed to watch one a few times a week.
In this way, we selected what was available for viewing and they picked what they would watch. This mostly included family films which are not really commercialised. The most important thing was that we watched with them, so it was a family event. All of my children are now great film buffs, and put us all to shame with their international movie knowledge! Good luck with yours. 
  - Krysia Lynch, Maternity Care Expert at Krysia.ie.
I don't think you're being unreasonable. I like to have full control over my boys' screen-time too and, when I don't, it can make me feel uncomfortable. On the other hand, if you visited me and did ask me to turn off the TV, I'm not sure if I would do it. I may have it on for my own reasons, or I may also feel slightly judged by you depending on your delivery. I'd tread carefully with peer parents as it could be quiet offensive.
Your concerns about screen-time are not unwarranted, but if you have a strict ban on it in your own home where you spend the majority of the time, 20 minutes of appropriate programming, for example, whilst visiting a friend once in a while, wouldn't pose a developmental threat, I'd imagine. In regards to behaviour, once you remain consistent and don't give into nagging, it should not pose a threat to your home rules and family laws either.
#Open journalism No news is bad news Support The Journal

Your contributions will help us continue to deliver the stories that are important to you

Support us now
 - Deirdre Holland Hannon, Behaviour Specialist at @deehollhan.
So what's the final tally? Is this reader being unreasonable?
Yes – 2
No – 1
Have a parenting question you want answered? Let us know anonymously in our survey here or email us on family@thejournal.ie and we'll put it to the experts.