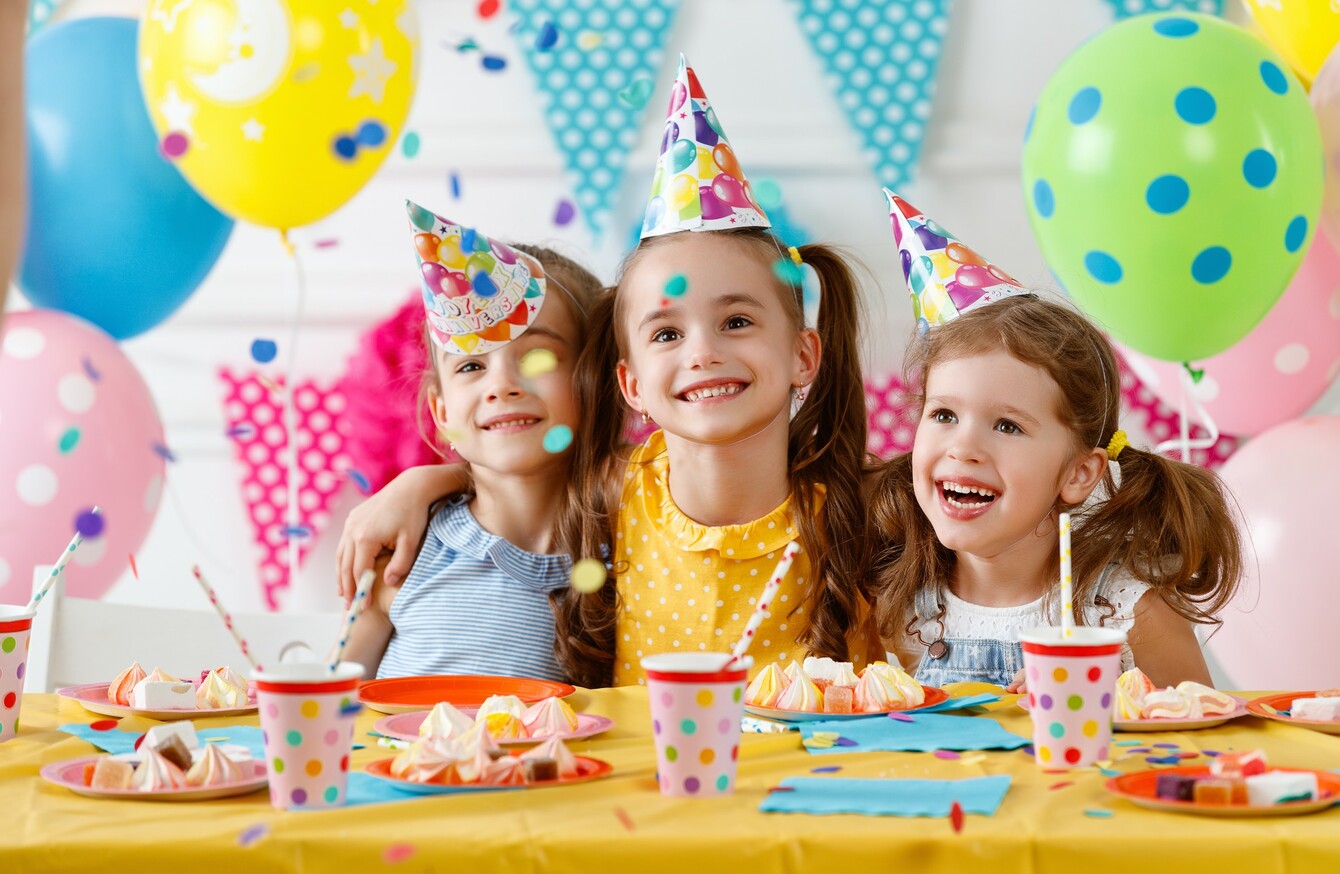 Image: Shutterstock
Image: Shutterstock
EACH WEEK, WE hear from a reader who can't figure out what to do about a tricky parenting situation. To get a balanced take on the dilemma, we ask Irish parenting experts to weigh in.
From choosing whether to push toilet training to allowing a baby to 'cry it out', being a parent involves decision after decision – and a whole lot of questioning yourself.
This week, one mother is conflicted over turning down some of her four-year-old daughter's invitations to birthday parties. 
Have a parenting dilemma you're struggling with? Let us know anonymously here and we'll share it with our panel of experts. 
This week's dilemma
My four-year-old started school in September, and with it came an onslaught of invitations to birthday parties. While at first I was delighted that she was being invited, they've turned into a bit of a burden. From weekends spent at play centres, to presents, to dealing with tantrums after she's had too much sugar, it's a lot to deal with as a single mam.
She's a happy-go-lucky kid and loves being with her friends, and I know how important it is for her to spend time with school friends outside the classroom, but I think I'm going to have to start saying 'no' to some invitations. Am I being unreasonable by stopping my daughter from going to parties?
What the experts have to say…
You are absolutely not being unreasonable. We have fortunately not hit this stage yet and I have purposefully not started it from my side. This is an incredibly important moment in parenting that we teach our children to say no, that it's okay to say no and to feel okay about saying no. Not all invites, requests and demands made of us have to be adhered to. This is important on so many levels going forward in parenting. 
    - Deirdre Holland Hannon, Behaviour Specialist at @deehollhan.
You're not being unreasonable at all. Parents far and wide will be very familiar with your situation. I totally understand where you are at and how overwhelming it can become. As children get older, you will see more and more families join up for parties to lighten the load  – this naturally reduces the invitations and cost. If you like the idea of your daughter seeing friends outside of school, you can always encourage the occasional play date.  In the meantime, there's nothing wrong with limiting the amount of parties she goes to, at this age they are generally none the wiser! 
 - Aoife Lee, Parent Coach at @parentsupport.
No, you're not being unreasonable. Welcome to the world of obligation, social mores, FOMO and social engineering! This is just the beginning. Your daughter has no need to go to all the parties at this age, especially if it's proving stressful for you. You can be selective with her attendance and identify the parties of her closest friends. As a group of parents, you could also get together and try to share parties and also have the €5 rule, whereby the present is €5 in an envelope. It's trickier when they get older, but for now good luck!
 - Krysia Lynch, Maternity Care Expert at Krysia.ie.
So what's the final tally? Is this reader being unreasonable?
Yes – 0
No – 3
Have a parenting question you want answered? Let us know anonymously in our survey here or email us on family@thejournal.ie and we'll put it to the experts.