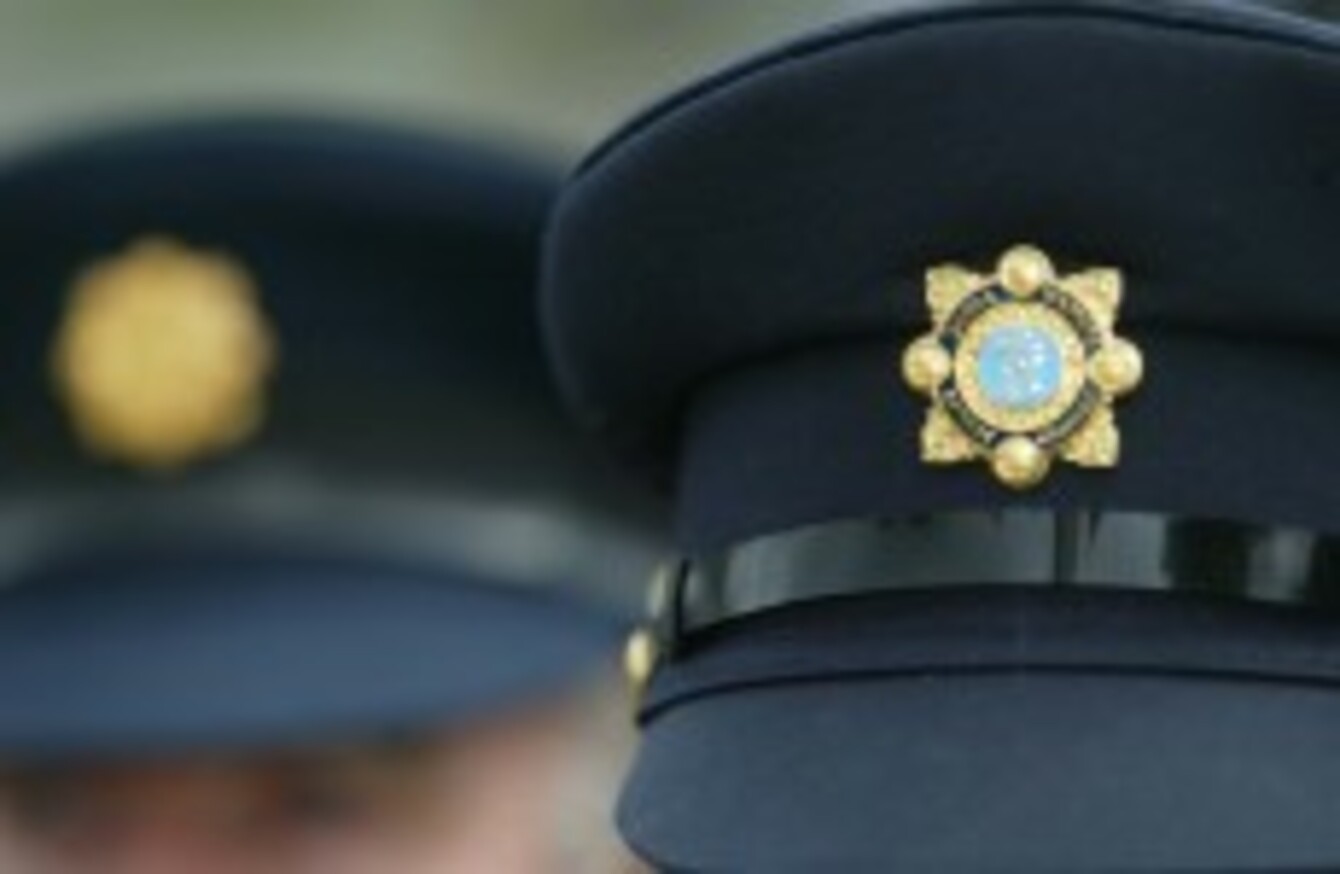 Image: Photocall Ireland
Image: Photocall Ireland
AT THE HEART of the Guerin Report is Bailieboro Garda Station.
A Cavan Garda station in a town of just 4,000 people that became a big enough problem to topple a Justice Minister and a Garda Commissioner, as well as prompt calls for a 'sea change' in the force.
In his recommendations, Guerin says that Garda Whistleblower Maurice McCabe felt Bailieboro District had failed to 'apply itself with discipline and determination to the investigation and prosecution of crime.'
The barrister goes on to call for a Commission of Investigation to established into a number of issues, including the inadequate handling of crimes in the region.
"A Shabby Investigation"
These include a possible sexual assault on a bus in 2007. In that case, McCabe alleged that a Garda had told the victim to accept €50 each from her three attackers.
Guerin finds that a suggestion that the matter received a "shabby investigation" is a matter of concern.
The first and most obvious concern in relation to the handling of the investigations into Sergeant McCabe's complaints is that at no time does it appear that the statement of the victim was considered.
"In my opinion, these matters warrant further inquiry in an appropriate forum in the public interest."
Guerin goes on to say that note taking and disciplinary matters were a concern in this case, a common thread throughout the report.
Lakeside Manor
Two incidents at the Lakeside Manor Hotel warrant further probing, Guerin says.
The first surrounds an investigation into an assault that was dismissed from a District Court after gardaí did not supply CCTV.
The victim had been put in hospital after the assault, but gardaí said that they could not download CCTV because of "technical difficulties".
The crucial evidence in this case was the CCTV evidence. Whether or not it showed exactly what happened during the assault, it was bound to be of some value.On the account of the CCTV footage recorded in Superintendent Foxtrot's notes, it appears that the footage showed that the main prosecution witness was initially standing aside while the victim and the accused were off-camera at the time of the assault. That footage, had it been available, would have supported the evidence of the prosecution.
Gardaí investigating the crime also told a key witness that he had, in fact, been seen on CCTV striking the victim.
Again, note-taking and procedures, particularly surrounding Maurice McCabe's concerns about the handling of the case, are criticised.
In the second case at the hotel, a man drove his car into a queue outside a nightclub, injuring door staff.
In that case, Guerin says, gardaí dragged their feet until the matter couldn't even be prosecuted.
The failure to conduct a timely investigation in this matter resulted in the appropriate charge becoming statute barred before an effective investigation had even begun. No disciplinary proceedings were instituted despite recommendations from a number of senior officers that this be done.
Jerry McGrath
The handling of the case of Cavan woman Mary Lynch, who was viciously assaulted by taxi passenger Jerry McGrath in 2007, is also looked at in the report.
Guerin says that the evidence supports Maurice McCabe's assertion that an unnamed Garda knew of serious crimes involving McGrath, but did nothing.
While on bail for the Cavan incident, McGrath attempted to kidnap a five-year-old girl from her bed. While on bail for that crime, he would murder Sylvia Roche-Kelly.
The series of failures in the McGrath case is more fully analysed in our piece here.
Guerin says that of the large number of investigations into these matters, none have been adequate. He adds that Garda communication is a national issue.
The issue of primary concern is the effectiveness of communication between Garda Districts in different parts of the country that have an interest in one suspected offender.
Restaurants, pubs and false imprisonment
Other incidents include a public order offence at a restaurant, where a man replaced the contents of a vinegar bottle with urine.
In that case, investigating gardaí brought the victim back to the restaurant while the owner was there. This practice is called "undesirable" in the report.
The investigation fell well short of the required standard and that the complainant was not kept truthfully informed of the progress of the investigation.
A case of a man who was assaulted in a Bailieboro pub is also examined, with a Garda failing to fully investigate the matter because "his mind was not fully focused". Disciplinary procedures, as well as a delay in retrieving CCTV.
In 2007, a 17-year-old girl was attacked while walking home. The attacker was questioned for 23 minutes.
Guerin says that, even though it was not a rape case as had been suggested, gardaí should have taken it more seriously.
When a seventeen-year-old girl walking on a public street at 6:00am is grabbed from behind by a lone male in his late thirties or forties, has a hand put over her mouth, falls to the ground and has to struggle to escape, any reasonable person would rightly be very concerned by the thought of what that man might have done, or would be willing to do if he had a chance again.
A probationary Garda was left in charge of the investigation, something Guerin calls "surprising". He adds, again, that note-taking and the following of procedures left much to be desired.
"One significant and abiding concern in relation to this investigation is that I have seen no document which identifies any grounds for suspecting that the person who was arrested for this offence may have committed it."
Recommendations
Because of his investigations, Guerin is calling for reviews of a number of issues in An Garda Síochána.
These include:
Procedures around taking statements
Disciplinary procedures in the force
Better guidance on CCTV handling
A review of the PULSE system as a means for recording bail
A review of the station bail system, which was used in the McGrath case
A review of the note-taking directions in An Garda Síochána
None of the recommendations are specific to Bailieboro, but Guerin says that significant deficiencies in allocated resources at the station should be examined.
He says that the general conduct of gardaí at the station between 2007 and 2008 should be examined, as should why there were so many probationary gardaí assigned to the station, why there were so few Sergeants and no permanent Inspector, and whether there was the necessary "stability, continuity and experience" at the top.