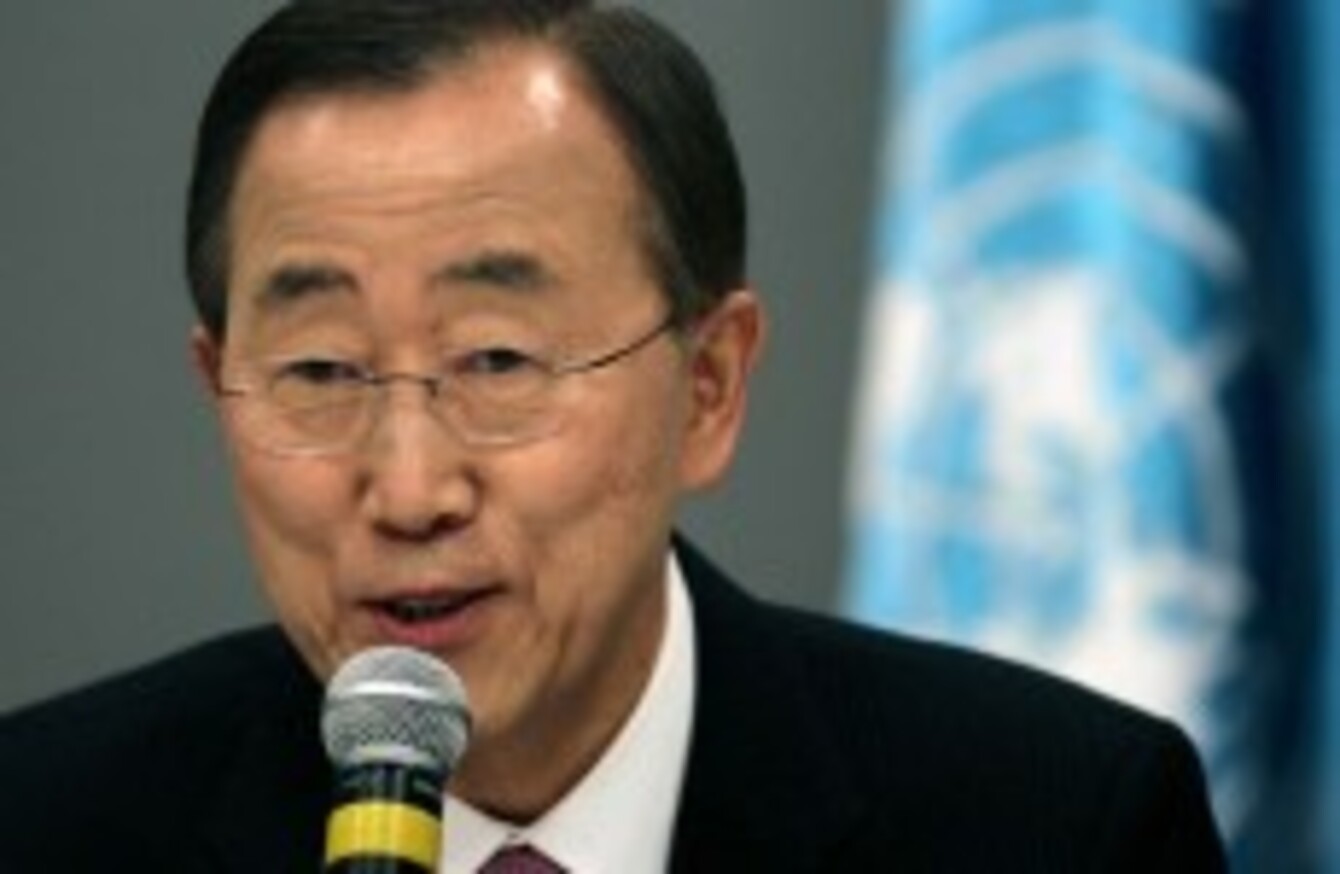 Image: Eraldo Peres/AP
Image: Eraldo Peres/AP
THE UNITED NATIONS' General Assembly has voted unanimously to give Ban Ki-moon a second term as the association's secretary-general.
The 192-member body elected the 67-year-old South Korean diplomat as UN chief for another five years beginning next January 1. He had indicated his desire for a second term earlier this month.
Ban has pledged to keep leading the world body as a "bridge-builder" at a time of global change.
He has been criticised for lacking charisma, and failing to criticise human rights abuses in powerful countries such as China and Russia.
But Ban has won praise for his commitment to climate change, nuclear disarmament and women's issues, his strong backing of pro-democracy movements in North Africa and the Middle East, and for military intervention in Ivory Coast and Libya.
AP