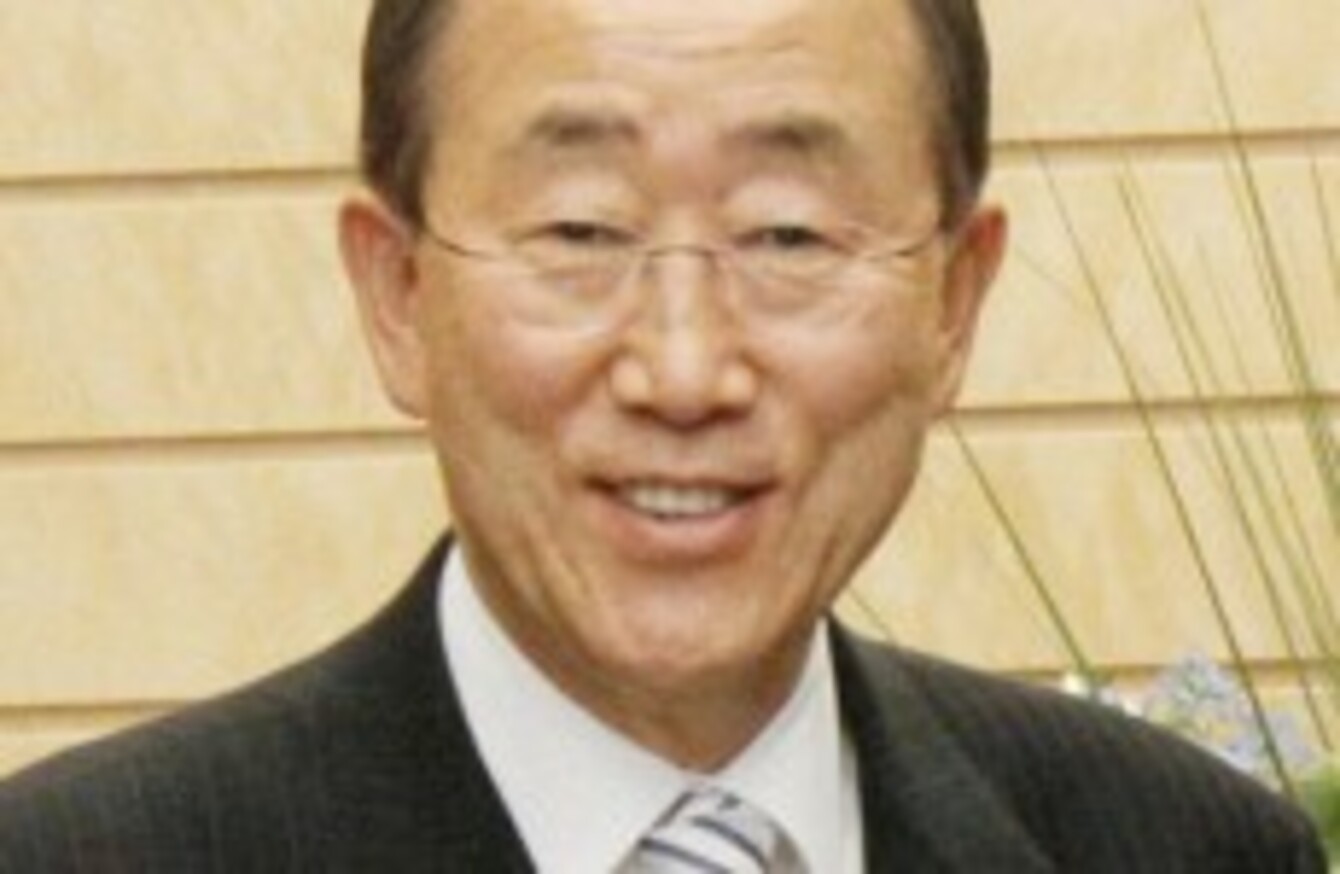 Image: AP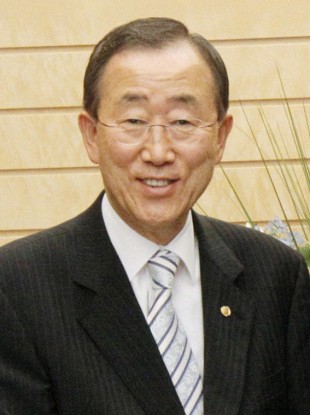 Image: AP
FORMER SOUTH KOREAN foreign minister Ban Ki-moon has announced he will seek a second term as secretary general of the United Nations – a post he is virtually assured of retaining.
Ban confirmed yesterday he had written to each of the 192 members of the General Assembly, and to the 15-member Security Council, to "humbly" offer himself for nomination for a second five-year stint at the head of the organisation.
Ban's current five-year term is set to end on December 31.
"During the past four-and-a-half years, we have undertaken important work and found common ground on critical global issues of peace and security," Ban wrote, in a letter seen by AP.
It would be an honour to have the opportunity to continue serving in this great and noble endeavour.
The Washington Post said the announcement had come at a press conference to discuss upcoming trips to Europe and Africa – and noted that his non-stop schedule of globetrotting meant Ban had plenty of time to canvass for international support.
The Daily Telegraph added that while few major countries had yet indicated their support (China being an exception, according to Xinhua) Ban had few opponents and had the backing of all five permanent members of the influential Security Council.
Reuters points out that some of the criticism levelled at Ban in the past has been his relative failure to take a strong stand on human rights abuses, such as his decision not to discuss Chinese Nobel laureate Liu Xiaobo during a meeting with president Hu Jintao.
"Soon he won't have to worry about his re-election anymore but he should start worrying about his legacy," Philippe Bolopion of Human Rights Watch said.
The position of Secretary-General is a largely ceremonial one, with the figurehead meeting senior diplomats from member nations while acting as a de facto leader and spokesperson.
It is defined in its charter as the position of "chief administrative officer".