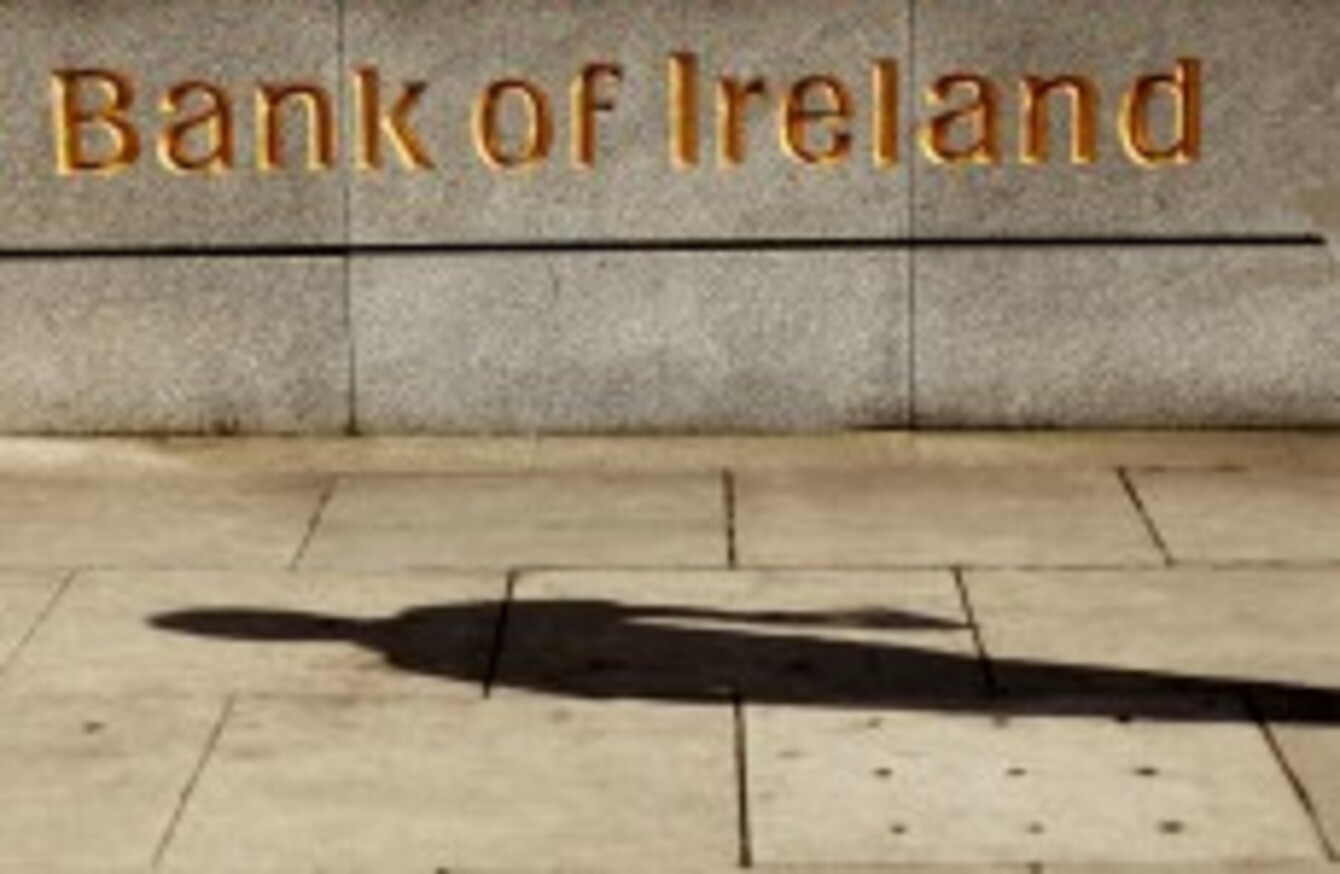 Bank of Ireland is stopping teller service for customers withdrawing less than €700
Image: PA WIRE
Bank of Ireland is stopping teller service for customers withdrawing less than €700
Image: PA WIRE
Updated 8.19 pm
BANK OF IRELAND says elderly and vulnerable customers will still be able to lodge and withdraw money over-the-counter after they were earlier criticised for 'abandoning' some customers.
The bank is restricting face-to-face cash withdrawals to amounts above €700 in a move which has been described as a 'final straw' for customers, particularly the elderly.
Under the new scheme, BOI users will no longer be able to withdraw an amount less than €700 or lodge a sum less than €3,000 as a cash deposit or cheque lodgement with the help of a teller.
Instead, customers will have to use ATMs and computerised self-service devices in branches. Meanwhile the bank will no longer issue paper statements to the tens of thousands of customers who are signed up for their online banking service.
This evening, Finance Minister Micheal Noonan said he found the changes "surprising and unnecessary" but said it was a commercial decision for the bank.
The latest move had sparked anger from critics who claim that the latest measures will hit the elderly hardest.
This evening, the bank appear to have restricted the plan somewhat, saying there will be "flexibility for elderly and the vulnerable in relation to it".
In a statement, Bank of Ireland says there will be assistance for some customers at self-service machines or at the counter:
"Bank of Ireland would like to confirm that vulnerable customers, together with those elderly customers who are not comfortable using self-service channels or other technology solutions, will be assisted by branch staff to use the available in-branch services."
Daunting
Senior Citizens' Parliament spokesperson Mairead Hayes had earlier told RTE Radio 1′s Morning Ireland that the measures could force some elderly people to stop going to the bank altogether.
"The figure of €700, a lot of older people wouldn't have that kind of money," she said.
They haven't made any special arrangements and they are trying to make older people go paperless. While some people may be able to do banking on their phones others simply won't have the resources.
"If people get cheques for any reason then they are going to have to do that through the machine. That can be quite daunting.
"Some people have this thing about keeping their business private. We feel that anything that might lead people to not use the bank or have excess cash is not a good way to go."
'Final straw'
Her comments were echoed by Roscommon-South Leitrim independent TD Michael Fitzmaurice who branded the bank's decision 'a final straw' for the country's elderly.
"The news today that the Bank of Ireland are to restrict cash withdrawals at bank branches to amounts over €700 is another indication that the main banks have abandoned their small customers," he said.
"It is obvious that these banks, and Bank of Ireland in particular are not interested in dealing with customers face to face any more.
Despite what their TV ads might say, customer service in the banks is a thing of the past. In recent years the banks have persisted in attempting to get elderly people to do their banking online when many of those people have never used a computer in their lives.It is a gross insult to people who supported these institutions all their lives in many cases. This latest move from the Bank of Ireland will be the last straw for many people."
Bank of Ireland has 250 branches nationwide, and currently boasts over one million personal customers.
- additional reporting from Hugh O'Connell