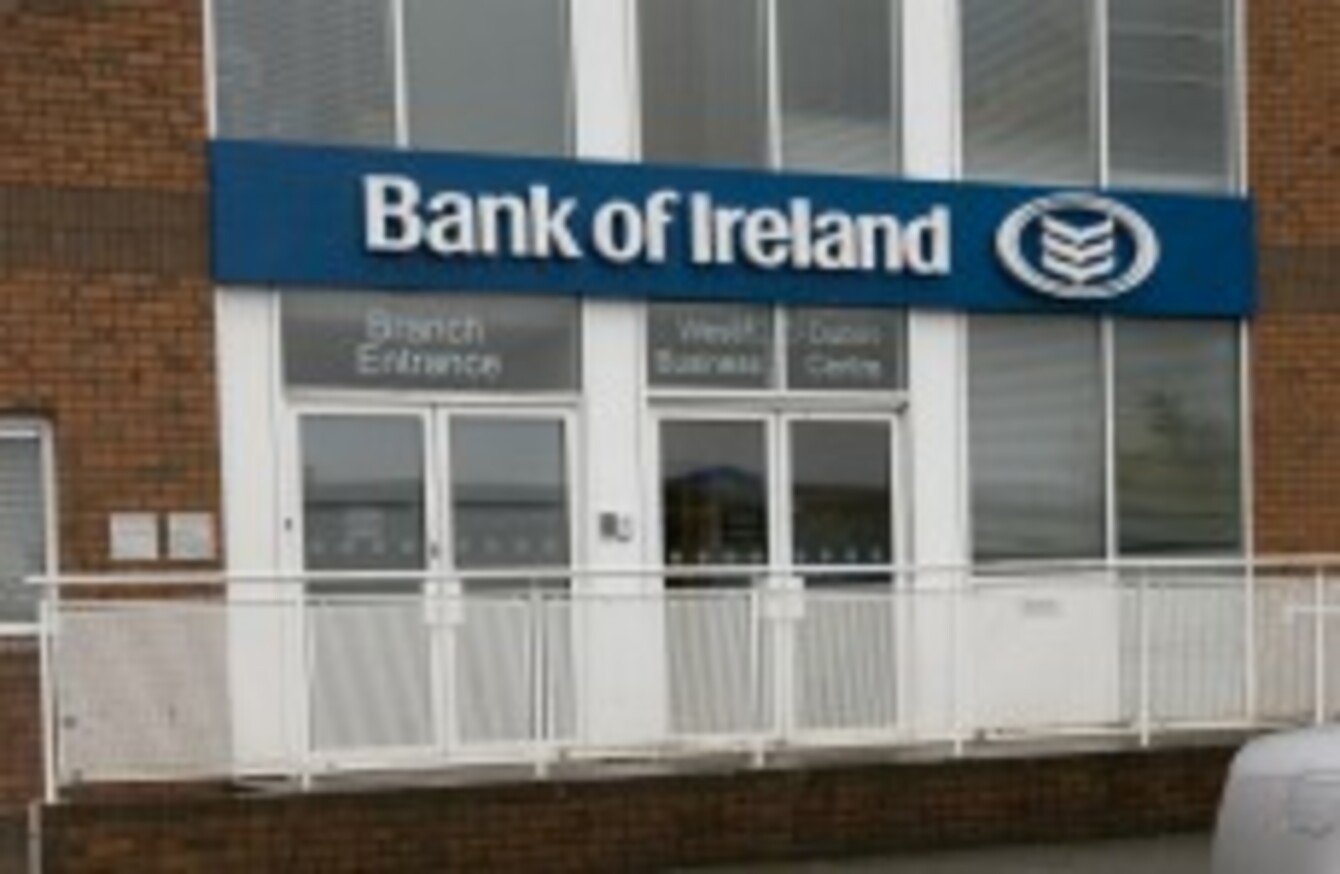 Image: Photocall Ireland
Image: Photocall Ireland
Updated 8.16 pm
BANK OF IRELAND has raised almost €2 billion after it announced  plans to begin repaying the State €1.8 billion of preference shares bought by the government.
The bank will begin to repay the money ahead of a March 2014 deadline.
Bank of Ireland announced earlier that it has raised €537 million from a placing of Irish Government shares. The bank then announced this evening that a further €1.3 billion has been raised from private investors.
Bank of Ireland therefore say that their planned €1.9 billion capital package has now been successfully executed.
The preference shares, which date back to early 2009, form part of the €4.7 billion total investment made by the State in Bank of Ireland.
Negotiations had been ongoing for many months, with Finance Minister Michael Noonan saying that the outcome will build confidence in the country's recovery and signal a return to the markets.
"The successful exit by the State from its Bank of Ireland Preference Shares is a very positive and welcome development and will see the State recoup circa €2.05 billion from this investment. These proceeds comprise the return of our principal which is €1.837 billion, a profit of €62 million, and accumulated interest of €151 million.
The transaction is part of the Government's target of separating the Sovereign from the banks, says Noonan:
This is the third disposal in the financial sector this year and upon completion, over €4.4 billion of cash will have been returned to Irish taxpayers this year alone.
Additional reporting by Rónán Duffy