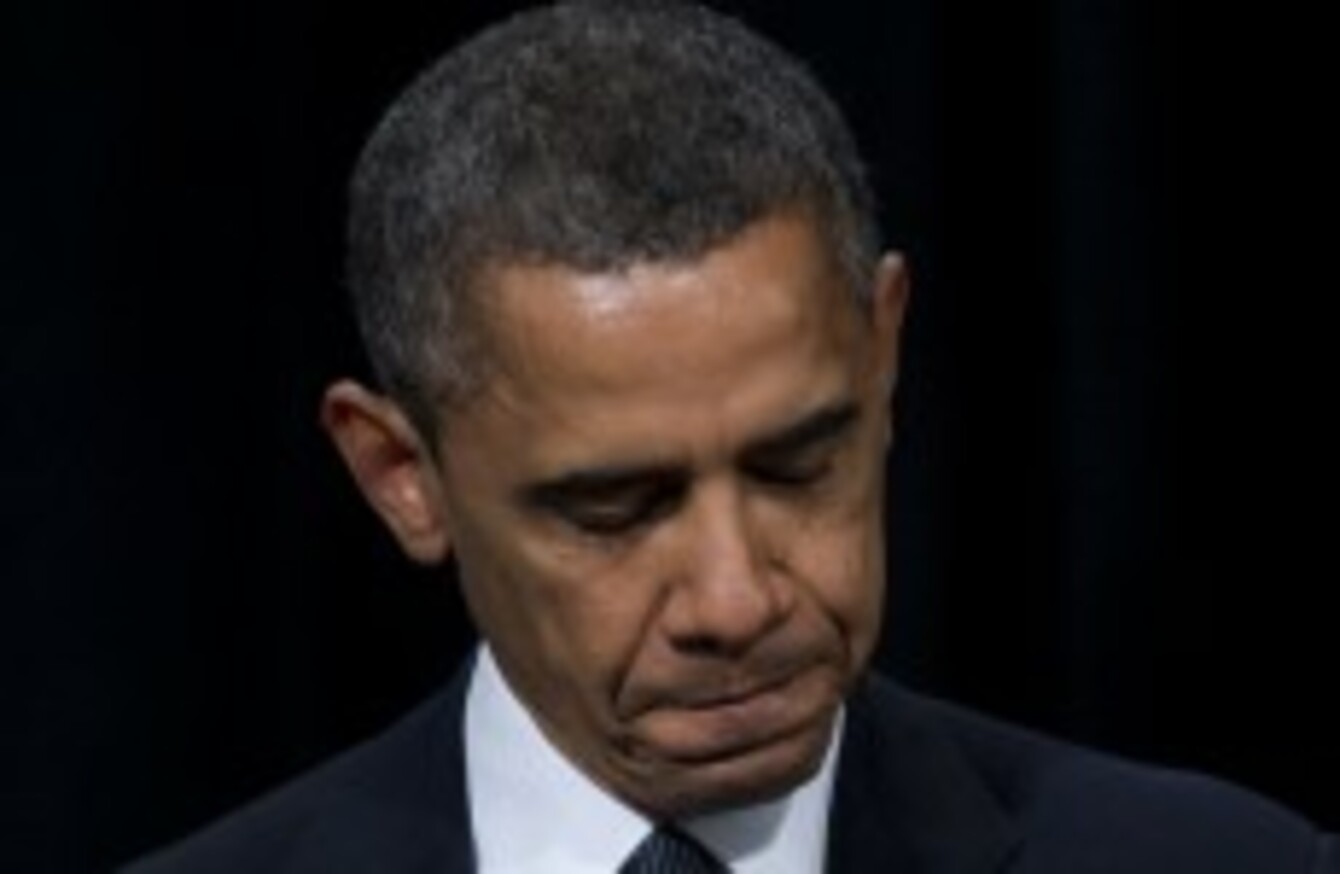 Barack Obama at Newtown last night
Image: AP Photo/Evan Vucci
Barack Obama at Newtown last night
Image: AP Photo/Evan Vucci
US PRESIDENT BARACK Obama has told a memorial service for the victims of the Newtown massacre that America needs to change in order to prevent further mass shootings.
In the strongest hint yet that he may use his second term as president to tackle America's lax gun laws – which up until now he has not made a priority – President Obama told an interfaith vigil at Newtown last night that America is not doing enough to protect its children.
"Can we truly say, as a nation, that we are meeting our obligations?" he asked the audience, two days after the massacre which saw 20 children and 6 adults shot dead. "Can we honestly say that we're doing enough to keep our children – all of them – safe from harm?"
"I've been reflecting on this the last few days, and if we're honest with ourselves, the answer is no. We're not doing enough. And we will have to change".
The president quoted from the Bible in an emotional speech at the interfaith vigil held in Newtown High School in Connecticut and read the names of the 20 children who died on Friday.

Barack Obama reads the names of the 20 children who were killed in Sandy Hook Elementary School on Friday (Video:
AssociatedPress
/YouTube)
The president said that his trip to Newtown marks the fourth mass shooting since he became president in January 2009.
"We can't tolerate this anymore," he said.
These tragedies must end. And to end them, we must change. We will be told that the causes of such violence are complex, and that is true. No single law – no set of laws can eliminate evil from the world, or prevent every senseless act of violence in our society.

But that can't be an excuse for inaction. Surely, we can do better than this. If there is even one step we can take to save another child, or another parent, or another town… then surely we have an obligation to try.
The president praised the actions of the staff of the school, six of whom lost their lives as they tried to protect children from 20-year-old shooter Adam Lanza.
He also told the audience that he will use "whatever power this office holds" to try to prevent similar tragedies.
"Because what choice do we have?" he asked. "We can't accept events like this as routine. Are we really prepared to say that we're powerless in the face of such carnage, that the politics are too hard? Are we prepared to say that such violence visited on our children year after year after year is somehow the price of our freedom?".
Students pay their respects at a memorial for the Newtown victims yesterday (AP Photo/Mary Altaffer)
The president is coming under increasing pressure to reform America's gun laws with gun opponents pointing out that there is unlikely to be a better opportunity for a Democratic president to bring in restrictions, with Obama due to be inaugurated into his second four-year term as president next month.
He will face strong opposition from gun advocates who argue that they have a constitutional right to possess weapons.