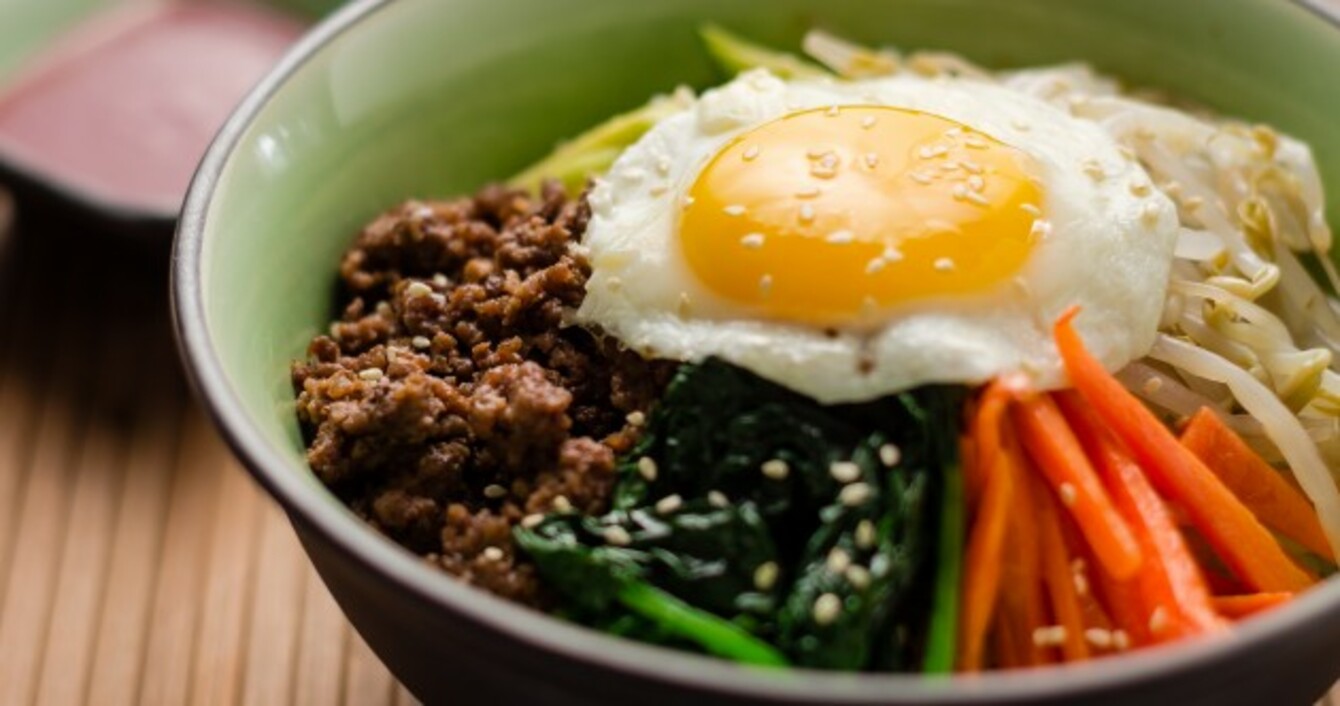 Image: Shutterstock/Louno Morose
Image: Shutterstock/Louno Morose
MIDWEEK EVENINGS OFTEN call for a fridge raid in search of a speedy frugal supper, particularly toward the end of the week when stocks are low.
Yes, the constraints can make you more creative and you might end up with something surprisingly delicious, but equally it can end up in a plate full of deeply unsatisfying, mis-matched ingredients.
The key to creating an impressive dinner out of the basics? Getting to know which flavours work well together, and having a few standard recipes in your head that you can riff on in times of need.
Take it from me, a veteran of this style of cooking-from-nothing. Back in university, I gained the nickname MacGyver, thanks to the dinners I'd cook for friends from a seemingly empty cupboard or fridge. A little can always go a very long way!
Here are some of my favourite tasty speedy suppers from kitchen staples. Raid your fridge and your cupboard, you no doubt have lots lurking in there…
1. Pan-fried eggs with bacon, tomato and spinach: Eggs are one of the most magical ingredients around, and they're something you'll no doubt have lurking in your kitchen at any given moment. I love to make simple baked eggs for supper. Fry a couple of slices of chopped bacon in a frying pan, then add some tomato and spinach. Crack a couple of eggs in, sprinkle some chilli and sea salt on top and put the lid on (or use a plate). Allow it to cook for about 5 minutes until the egg is to your liking. For that extra layer of luxury finish with lots of grated Parmesan.
2. Pasta al'arrabiatta with an extra flourish: See that tin of tomatoes you have at the back of the cupboard for emergencies? Now is the time to use it. Start as I almost always do with some garlic, then add chilli (it should be firey, so use as much as you can tolerate), that tin of tomatoes and half a tin of water. Add a teaspoon of sugar and a teaspoon of vinegar, bring it to the boil and let it cook for 20 minutes. Have any sliced meats or some chorizo in the fridge? Stick them in! Stir through some cooked pasta and you the most satisfying simple supper. Spaghetti is a good choice here but use what you have and serve it coated in this speedy and spicy tomato sauce. 
3. Garlic and chilli prawns: This sounds and maybe even looks complicated, but it comes together with just four ingredients, plus some coriander to garnish. No coriander? Use basil! No herbs? Use any green leaf. The star of the show here is those prawns, which of course you had sitting in the freezer and that coconut milk from the cupboard. Start your dish off by frying up as much fried garlic as your body desires (at least two cloves for me), a bit of chilli, and then some prawns. Finish with a generous splash of coconut milk or cream, and your coriander, basil or greens.
4. Cheesy bacon and potato tart: If you have a sheet of pre rolled pastry, you're halfway to dinner. Cut an inch border almost through the pastry but not quite, and brush the edge with a beaten egg. As for toppings? You can't go wrong some finely sliced potato interlaced with slices of bacon, plus some chopped rosemary with lots of your favourite cheese on top. Alternatively, I love to spread a blanket of ricotta with some sliced tomatoes and sea salt on a pastry base. Bake according to packet instructions and you're good to go.
5. Sausage and potato hash: What is it about leftover potatoes that are diced and fried? Don't they always taste better? If you don't have leftover potatoes, parboil a diced raw potato for a few minutes then fry it in some oil with some diced sausage or chorizo and sliced red pepper. Finish with a sprinkle of paprika, some chopped parsley and a fried egg. Gorgeous.
6. Soy and mushroom egg fried rice: To start, put a pot of water on to the boil with your rice. In a pan, fry some sliced mushrooms and a couple of cloves of finely chopped garlic. Add the rice with some sliced spring onions and cook for a few minutes until warmed through. Add some sesame seeds and a splash of soy sauce. Make some space in the pan and crack a beaten egg in. Allow it to cook slightly before stirring it through. Turn the heat off and season with some sesame oil.
7. Pea and ham soup: Everyone, absolutely everyone, has a bag of frozen peas lurking in the freezer. The next step is to use them as the starting point for a gorgeous and vibrant pea and ham soup with minimal effort. Fry up a couple of chopped onions and a diced potato until the onion is soft, then add about a half litre of stock. Cook until the potato is soft, then add frozen peas, a couple of cups full. Once they are soft but still bright green, puree (although this is lovely chunky too). Serve with strips or chunks of torn ham on top and lots of crusty bread.