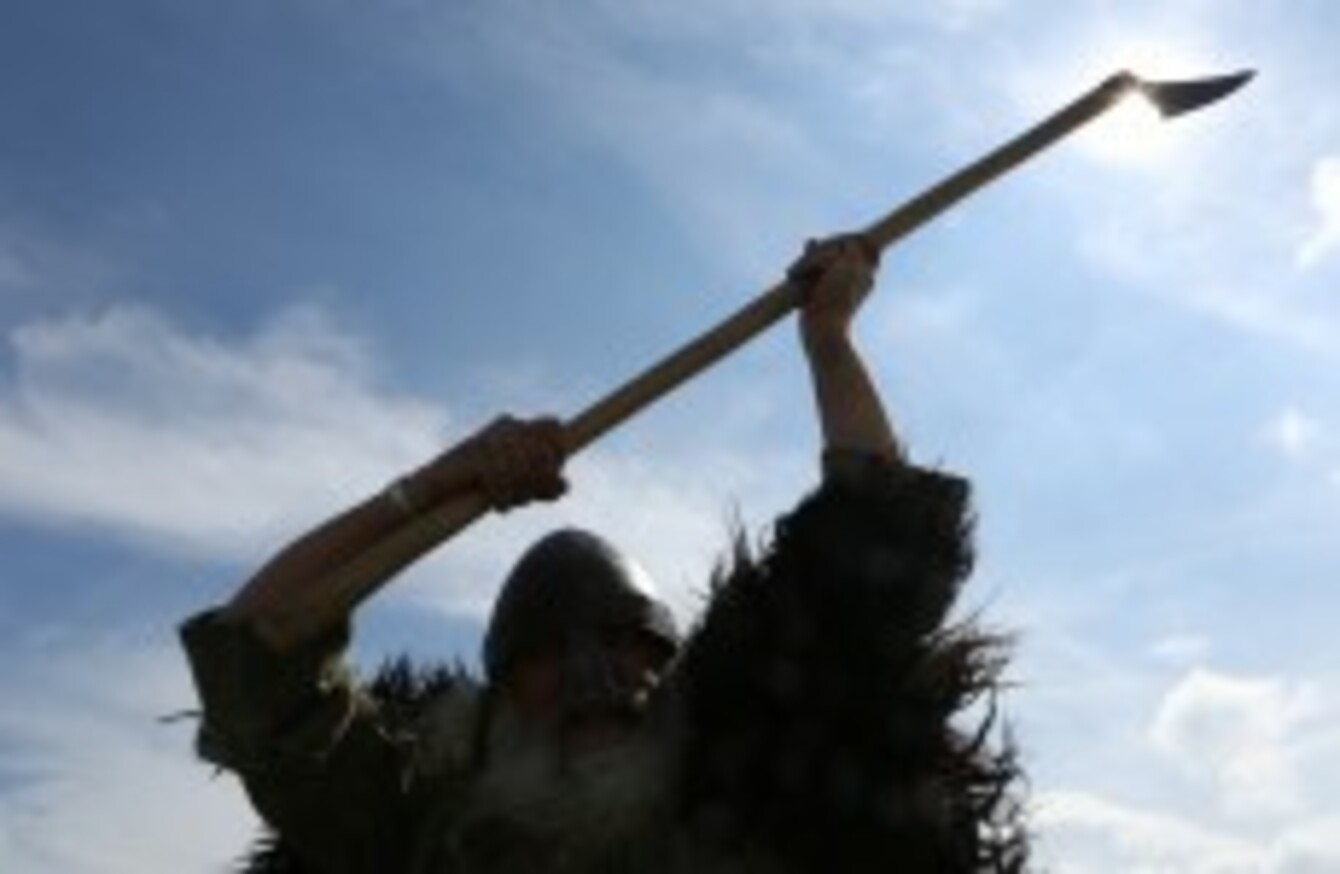 Image: Sam Boal/Photocall Ireland
Image: Sam Boal/Photocall Ireland
TO MARK THE 1000th anniversary of the conflict and death of Brian Boru, the world's leading experts on the Battle of Clontarf will gather in Trinity College Dublin today to establish the truth about what really happened.
The Battle of Clontarf was fought on Good Friday 1014, when the high-king Brian Boru lost his life when fighting against his Scandinavian and Irish foes.
Brian Boru
Traditional interpretations judge Brian as a martyr hero who led his people to victory but more recent interpretations have favoured the view that the battle was little more than the culmination of a rebellion against Brian, the king of Munster, by the insubordinate king of Leinster and his Dublin associates.
The 16th Medieval Dublin Symposium organised by Trinity's Department of History in partnership with Dublin City Council, will bring together for the first time all the world's leading authorities on the subject, with an aim to establish the truth of what really happened at Clontarf for a twenty-first century audience and to re-evaluate the role of Brian Boru in the light of the latest cutting-edge research.
The experts attending today will reinvestigate Brian's ancestry to see where he fits into the DNA of the nation and will also highlight recent research on the subject of the high-kingship of Ireland and of the role of the Vikings in medieval Ireland.
Trinity College
The conference will take place on  today and tomorrow in Trinity's Edmund Burke Theatre.
In conjuntion with the conference a new website featuring interactive maps of the battle developed by postgraduate medieval historians in Trinty will be launched.
The website gives great detail in the main players of the battle, the politics behind it all and great resources for anyone interested in learning more on the topic.
Conference organiser Dr Seán Duffy, Associate Professor of Medieval History in Trinity, said:
The truth of the Battle of Clontarf is that it was no Leinster v. Munster interprovincial grudge match …

Brian Boru the man and the myth are right at the core of the Irish imagination.The emblem of the nation – displayed on everything from our coinage and the presidential standard to a pint of Guinness and on display in Trinity College – is the Brian Boru harp.

Perhaps President Higgins will remind Queen Elizabeth that she too is a descendant of Brian Boru via James VI she is descended from Robert the Bruce, whose grandmother was granddaughter of Strongbow and Aoife MacMurrough, whose great-great-great grandmother was Brian's great-great-great granddaughter.

It is time that the real Brian, his real achievements and legacy are properly understood and interpreted for a modern audience."
A full conference programme and registration details are available here>