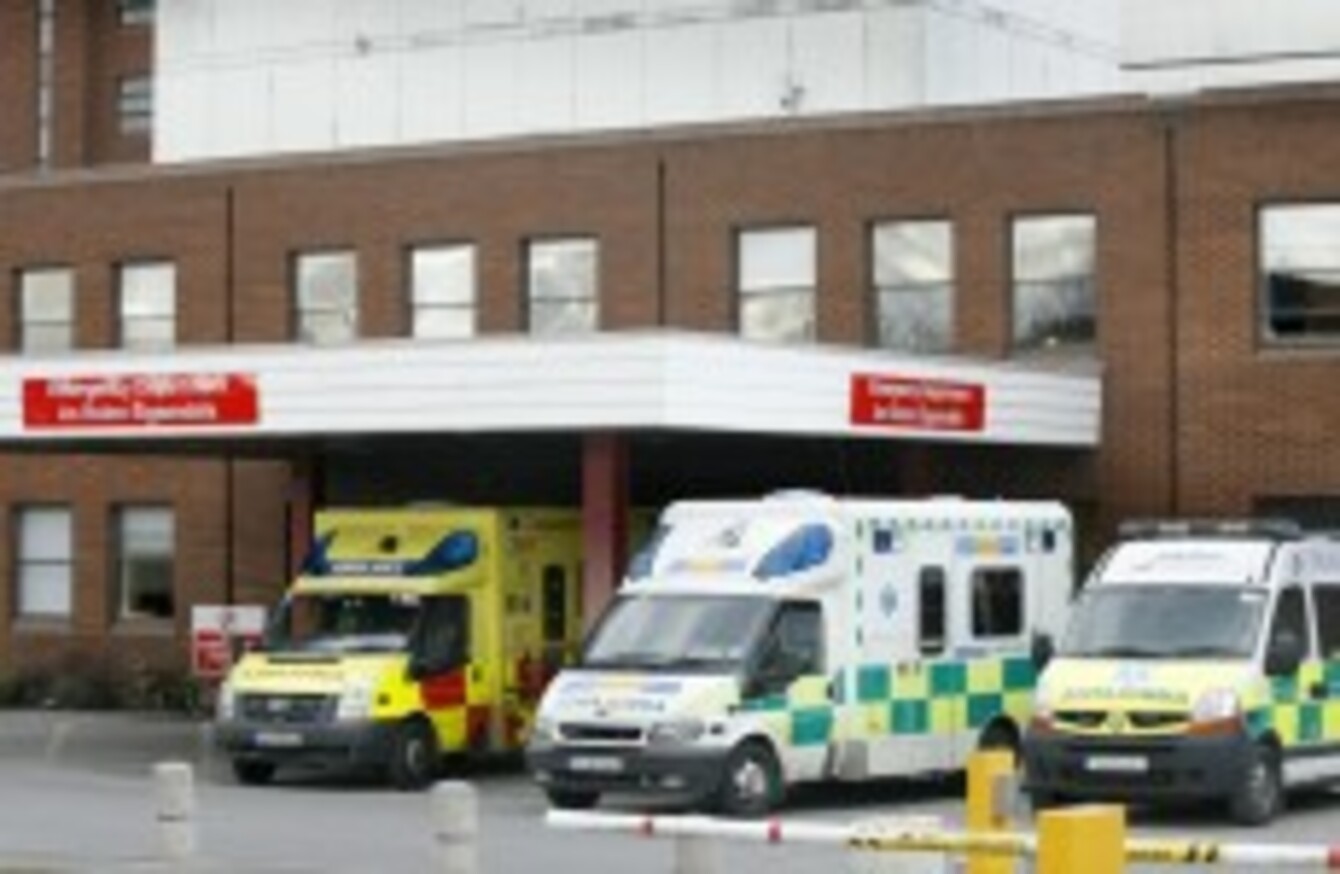 Image: /Photocall Ireland
Image: /Photocall Ireland
BEAUMONT HOSPITAL SAYS it is investigating after a man was found in a soiled state on a public ward.
Ann Maria Feeney this morning told RTÉ's Morning Ireland that her uncle Gerry, who was in his 80s and suffered from Parkinson's Disease, had been left in a soiled incontinence pad.
Gerry was brought into Beaumont on 8 December where a doctor saw his breathing was quite poor so decided to keep him in. Another doctor discharged him the same day.
He went back into hospital on 9 January and was put in St Patrick's ward where Ann Maria said he was treated "very well".
After crowding at the hospital became unmanageable, he was moved to a geriatrics ward, but should have been moved to an acute respiratory ward.
This is where Ann Maria says problems began.
He was left in a soiled state. He was left in an incontinence pad that was left full. He was left out on a ward not covered and had no dignity. He had food left all down him and hadn't been washed.
"We don't know how he fed himself.
"He was trying to [tell staff] but was being ignored and being neglected. He begged my aunt Sheila to bring him home.
"Not only were people were able to see him, their families were able to see him. His whole bottom half wasn't covered. The staff told my aunt they didn't want to burden families by sending clothes home."
She said that she was worried that future generations of nurses were learning that it was ok to leave elderly people without care.
She said that she accepted that nurses were under severe pressure, but families are not in the hospital environment every day.
Gerry returned to Raheny House Nursing Home and died three weeks after his stay in Beaumont. Ann Maria said that there was no discussion on palliative care and the family were asked not to bring Gerry back to the Emergency Department because nothing could be done.
In a statement to the show, Beaumont Hospital said it does not discuss individual cases but confirmed the family had been in contact.
"We regret the serious issues and concerns raised. These are of serious concern and are being investigated."