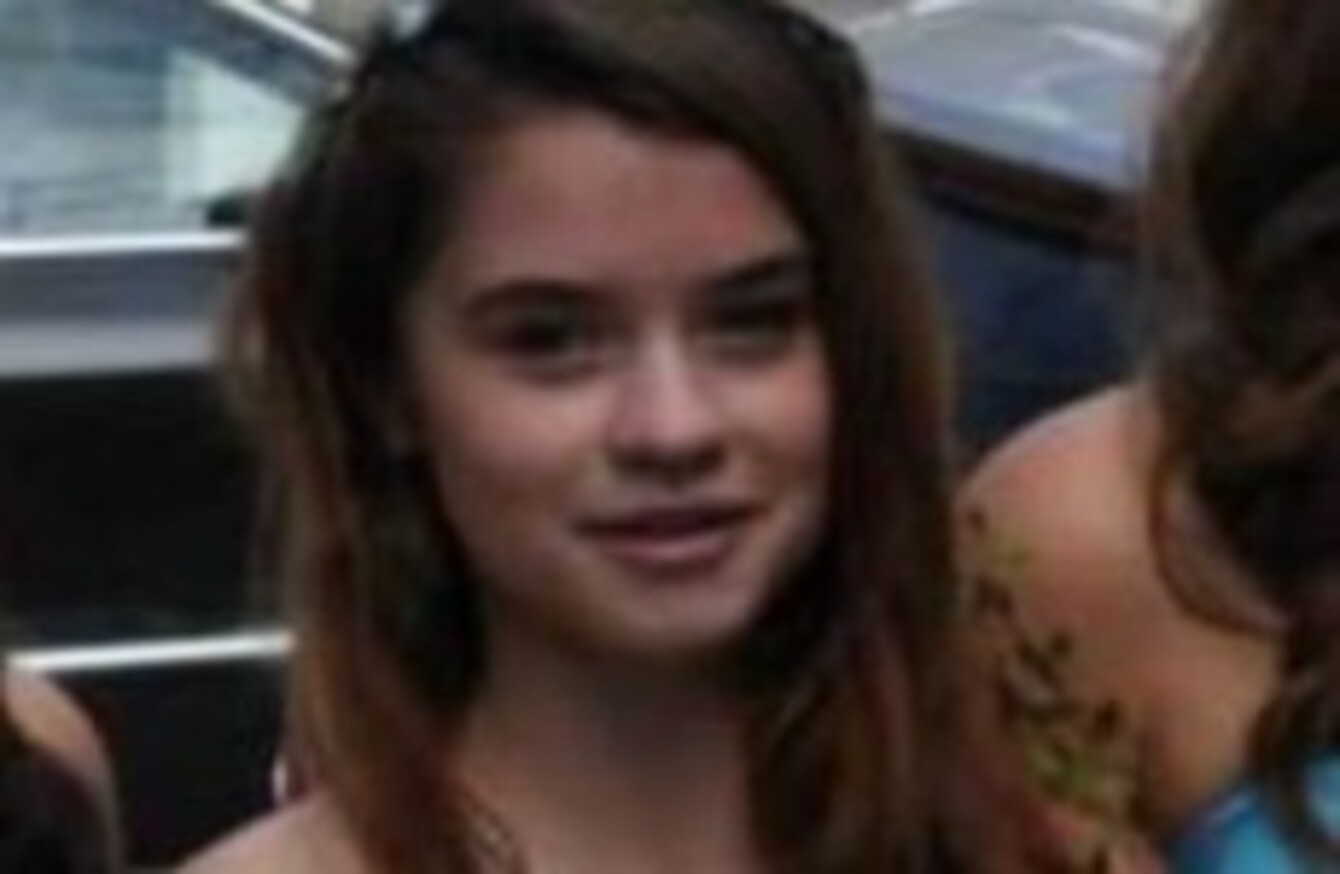 THE STEPBROTHER OF Becky Watts and his girlfriend are being questioned by police in England on suspicion of murder after the discovery of body parts yesterday.
It was confirmed yesterday that dismembered body parts were found at a house in Bristol by police who were searching for the missing 16-year-old. She had last been seen at her home on 19 February.
A 28-year-old man and 21-year-old woman were arrested on suspicion of murder on Saturday. The Mirror reports that they are the young girl's stepbrother Nathan Matthews and his girlfriend Shauna Phillips.
Following yesterday's grim discovery, a further five arrests were made on suspicion of assisting an offender. Police were granted a further 24 hours yesterday to question Matthews and Philips.
Becky's parents have spoken of their devastation after hearing body parts were found at the house in Bristol.
Releasing a statement through police, Becky's mum Tania, her grandmother Pat and brother Daniel said:
We are at an utter loss to understand why anyone would want to hurt our beautiful Becky in such a brutal way.
Her father Darren and stepmother Anjie Galsworthy said the news was "too much to bear".
"We have the support of a good family network to help us in these challenging times. We would ask that you treat Becky with the due reverence and allow us to come to terms with our grief in private."