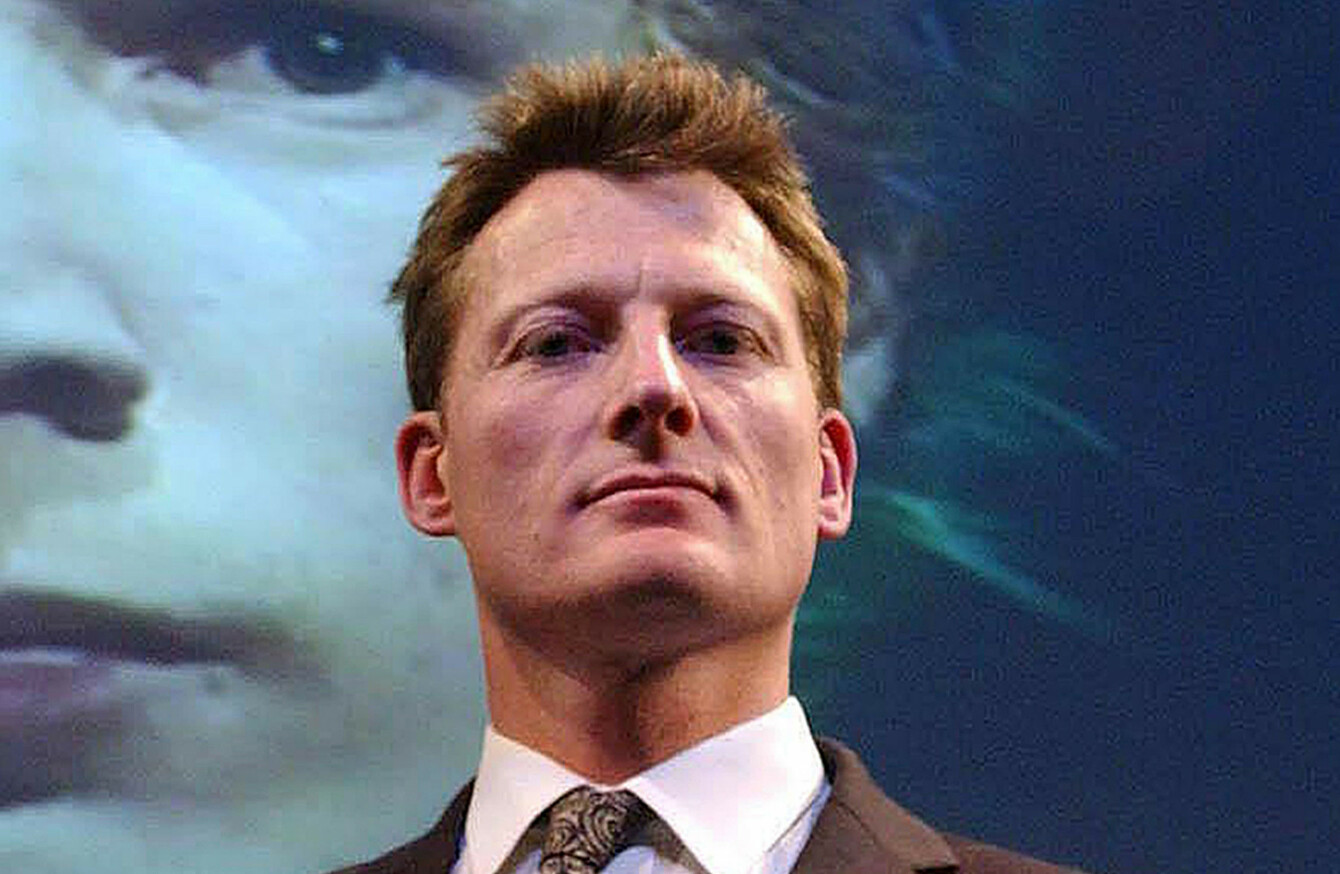 Benedict Allen
Image: Andy Butterton via PA Images
Benedict Allen
Image: Andy Butterton via PA Images
A SEARCH IS underway for British explorer Benedict Allen who has gone missing in the jungle of Papua New Guinea during an expedition for a BBC documentary.
Allen (57) was travelling alone to try to find the Yaifo tribe, one of the few remaining tribes in the world who have zero contact with the outside world, when he went missing.
He was expected to travel back to the capital of Port Moresby by Sunday. However, his sister has said she was expecting to hear from him by Monday but has received no contact and that he failed to take his flight to Hong Kong.
A helicopter pilot who dropped Allen off in the jungle a number of weeks ago is currently trying to find him, according to the BBC.
The BBC's security correspondent Frank Gardner, who had travelled to Papua New Guinea with Allen, said he understood the pilot was tracking Allen's route from his starting point in a remote area called Bisoria.
https://twitter.com/FrankRGardner/status/930755308523278338
Speaking to BBC Radio 4′s Today programme, Allen's sister, Katie Pestille, said it was "out of character" for him to miss his scheduled flight.
"It's ghastly," she said.
"For everybody else, it's very exciting – all the expeditions and all the things he does, but for his sister and his wife, it's more of a worry."
Allen has previously travelled across the Amazon Basin and participated in a six-week male-only initiation ceremony where crocodile marks were carved onto his body.
He has also written a number of books on exploration and filmed his adventures on BBC documentaries.
https://twitter.com/benedictallen/status/918029305581412352
'I may be some time' 

Allen has a website in which he documents some of his adventures through blog posts.
The latest entry on his blog is titled: "I may be some time…"
In it, he writes about the Yaifo tribe and notes that no outside has made the journey to visit them since the journey he made 30 years ago.
"In October, I'm hiring a helicopter to drop me off at the abandoned mission station, Bisorio – a forlorn place that was featured briefly on the BBC programme. If – and only if – it seems ethical, I'll try to assemble a small party, as I did all those years ago, and head off up-slope into the mists to visit the Yaifo in their remote abode," he wrote.
He said that it was somewhat worrying that he has no obvious means of returning to the "outside world".
Either I must paddle down river for a week or so – or enlist the help of the Yaifo, as I did last time; together we managed to achieve the only recorded crossing of the Central Range. So, if this website or my Twitter account falls more than usually silent, I'm due back mid November.
So, don't bother to call or text. Just like the good old days, I won't be taking a sat phone, GPS or companion. Or anything much else. Because this is how I do my journeys of exploration. I grow older but not wiser, it seems…