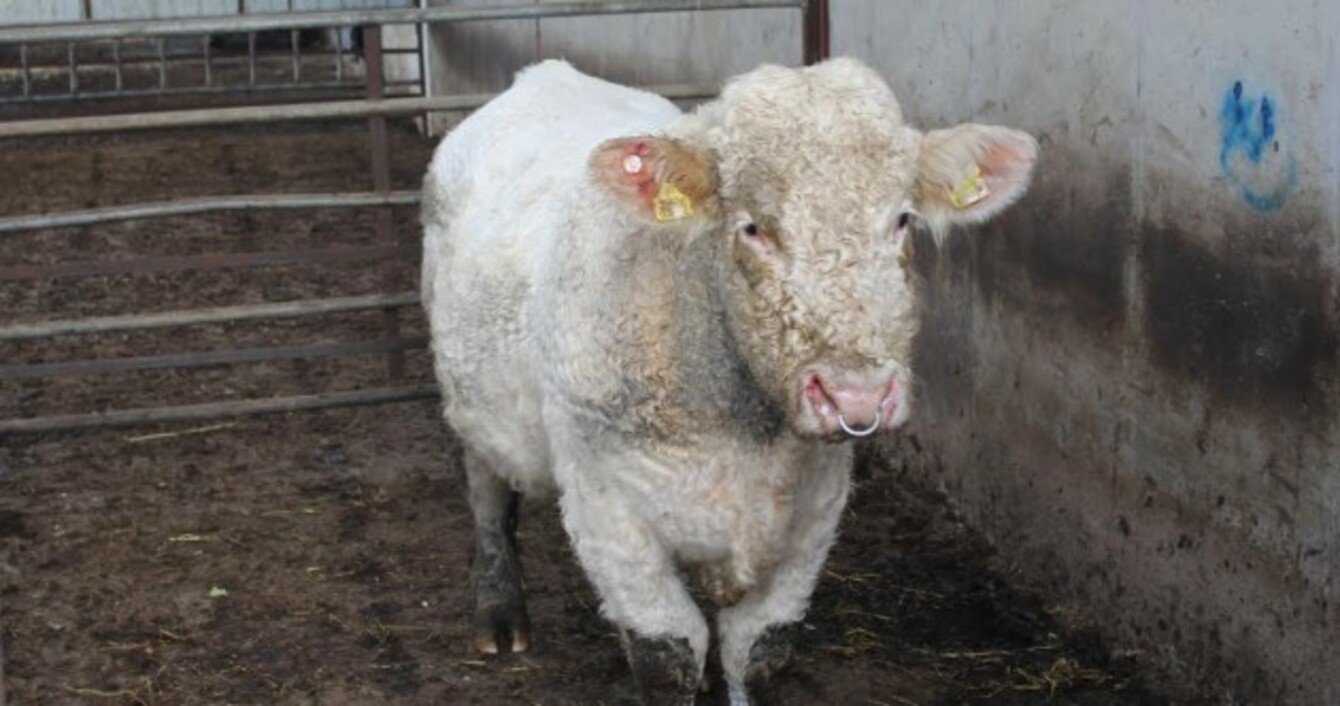 Benjy the bull
Image: Aran
Benjy the bull
Image: Aran
PHOTOS OF BENJY the gay bull, who was saved from the slaughterhouse by Simpsons co-creator Sam Simon, shows him setting off on his journey to his new home in the UK.
Save Benjy campaign
Benjy's fate seemed sealed when he began to show more interest in other bulls than heifers, but an online campaign by animal rights group Aran and the Hillside Animal Sanctuary helped raise the €5,000 needed to re-home him in a Norfolk home for animals in need.
Today, he set off from Claremorris for his journey across the Irish Sea. In a statement today, the group Aran said Benjy's pllight "touched the hearts of the nation and beyond".
Aran's John Carmody said his is a story that shows the goodness of people and what can be achieved when working together.
While Benjy's identity and location has remained rather secret over the last few weeks, images of Benjy released today show him heading off with his "one-way ticket to freedom".
Carmody added:
As we near Christmas, we thank the people of Ireland who stepped in to save Benjy with their kind outpouring of donations and support…
Graham Davies, Co-Founder of TheGayUK said he wanted to "say a huge thank you to all 321 supporters who donated what they could afford to help save Benjy and have him transported here to the UK. This includes one unemployed man who donated his last £5 to help, because he was so upset by the story".