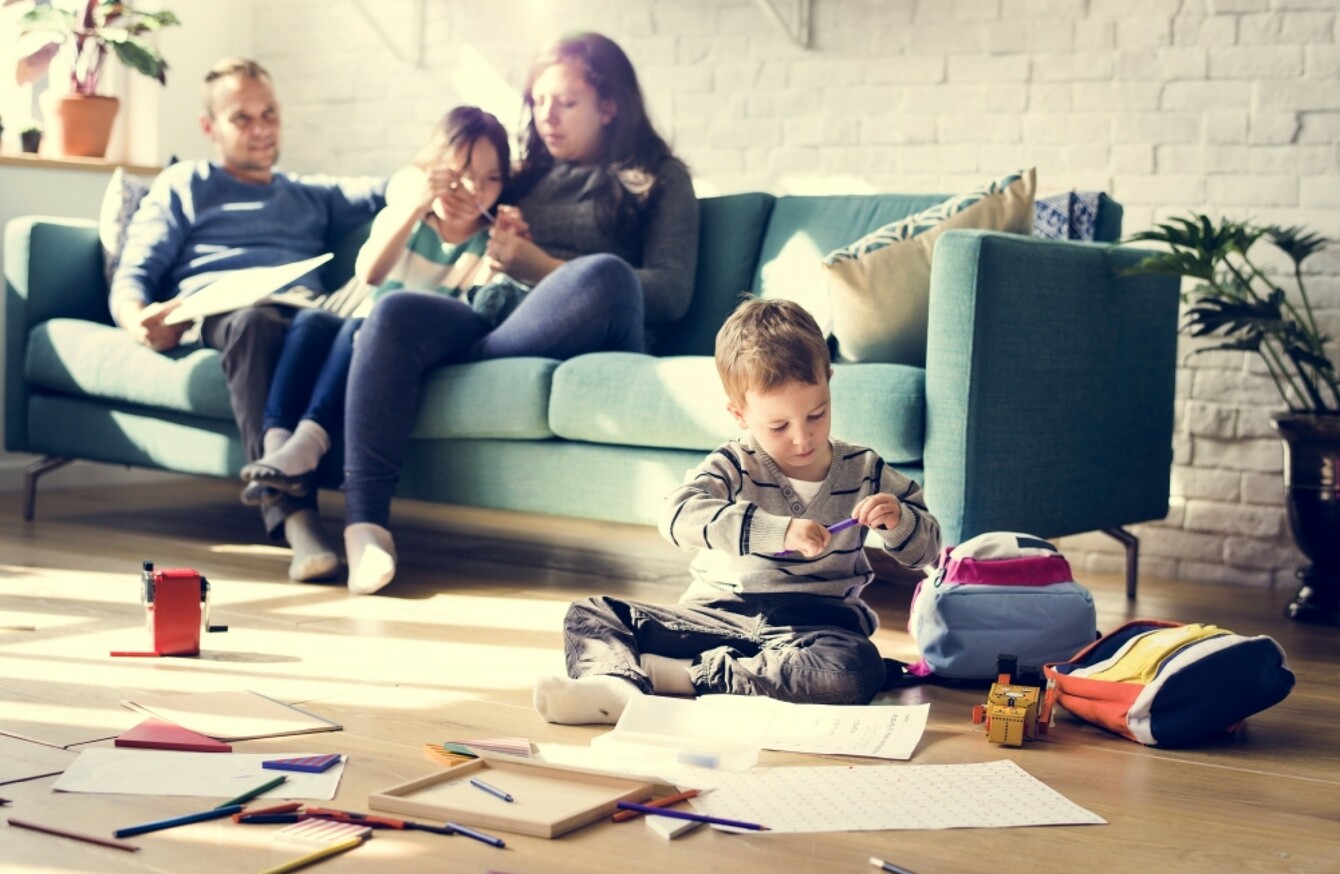 Image: Shutterstock
Image: Shutterstock
BETWEEN THE LATEST reports about the impact of climate change to the widespread climate strikes around the country, you might be wondering – what can I as an individual do to help?
One of the most effective things you can do for both the planet and your pocket is to look at the way your home uses energy.
Whether it's just replacing your older gas boiler for a new highly efficient one, or it's about insulation, insulation, insulation, there's a lot in figuring out what the next step is for your home to become more energy-efficient.
Here's some expert advice on how to get the most bang for your buck by raising the BER rating of your home.
1. Find a suitable insulation option (there are a few)
The most common things that tend to lower a BER rating? Brian Byrne, owner of Net Zero says these include poorly-insulated walls or roofs, single-glazed windows, a poor heating system or fireplace with an open chimney. And when it comes to walls, you've a few options depending on your budget.
"You can go for external insulation by wrapping the house on the outside – this is the best way to do it", says Byrne. However in some cases such as in a redbrick house you may not be able to change the outside. There's also the cheaper option of cavity wall insulation which is not very disruptive as it can be done from the outside. Lastly there's internal, but you do lose a little floor space and it may cause more disruption as skirting boards have to be removed.
2. Hit the hardware store for a few handy buys
Improving your home's BER rating doesn't have to involve a massive investment however. One of the quickest ways of doing it is to swap your tungsten or halogen lights for LED or CFL bulbs. You can also get a lagging jacket for your hot water cylinder in your local hardware store which keeps your water hotter for longer.
Lastly when it comes to avoiding draughts you can do draught stripping on your windows. You may not recognise the word, but you'll probably have seen them. Byrne explains that a draught stripper is "a furry or rubber strip that gives you an air seal that stops draughts". These can be bought and inserted without an expert. 
3. See if you can stop cold air getting in your chimney
"If your chimney is big and outside, you're probably getting cold air coming in", shares Byrne. You can solve this by either blocking it up or if you don't want to do that, you can install a stove. This will improve fuel efficiency dramatically. "A straightforward open fire is only 30% efficient, a stove would be about 70-80%."
If you do want to block up your chimney, Byrne shares that you can invest in something called a 'chimney balloon', which will block the cold air in between the house and the roof. "You can get these online or in some hardware stores."
4. Tackle the top and bottom of your house first
In general, Byrne recommends a "fabric-first" approach (rather than expert-led insulations) and he says that the first place to tackle should always be an attic which is usually an easy win. "Attics are pretty easy to insulate with fibreglass, or you can get a €400 SEAI grant towards it." This he calls "the biggest jump for the lowest cost".
And depending on how your floors are set up, it might be worth tackling them too. "With a concrete floor it can be more difficult", says Byrne. But a lot of houses would have a raised wooden floor which cold air would blow up through. "For these, you can put insulation down between the joists".
5. Install better heating controls 
"Comfort-wise, look at your heating control – you might have a system that goes on or off with a timer", says Byrne. "You're better off to be able to control the temperature". For this, you can use a wall thermostat or a thermostatic radio valve. This goes on the radiator and once it reaches your set temperature, it shuts off.
If you really want to be more clever about controlling your heating, it might also be worth investing in smart technology. For example, Byrne uses Nest's smart control system: "It knows when you've left the house and the temperature is lowered so it's set to away".
6. If you're replacing your boiler, invest in extra things too
"If you have an old boiler, the efficiency might only be around 50-60% fuel-efficient but a new one would be over 90% efficient, meaning it uses over 90% of the fuel", says Byrne. And if you're thinking of getting the highest efficiency you can get, it's worth thinking about how that boiler will power the house. And of course, getting it serviced once a year.
For example, "it's best to improve heating controls while you're at it, or looking into a new hot water tank that's highly insulated", says Byrne. If you're a boiler user, he also recommends looking into a combi boiler, which supplies hot water directly rather than heating the tank. 
7. Ask the experts for the best things to tackle
If you're feeling a bit overwhelmed by where to start first, Byrne says it might be worth getting the support of the experts who assign the BER ratings in the first place:
A BER assessor can put numbers on your options, calculate how much it'll cost, assess what you need and what will give you the biggest bump in your BER rating.
Would you like to improve your home's Building Energy Rating, without having to foot the bill for a retrofit? By simply connecting to natural gas, you can improve your BER rating, and with Gas Networks Ireland's exclusive online offer, you can connect your home to gas for as little as €125, until September 30th 2019.