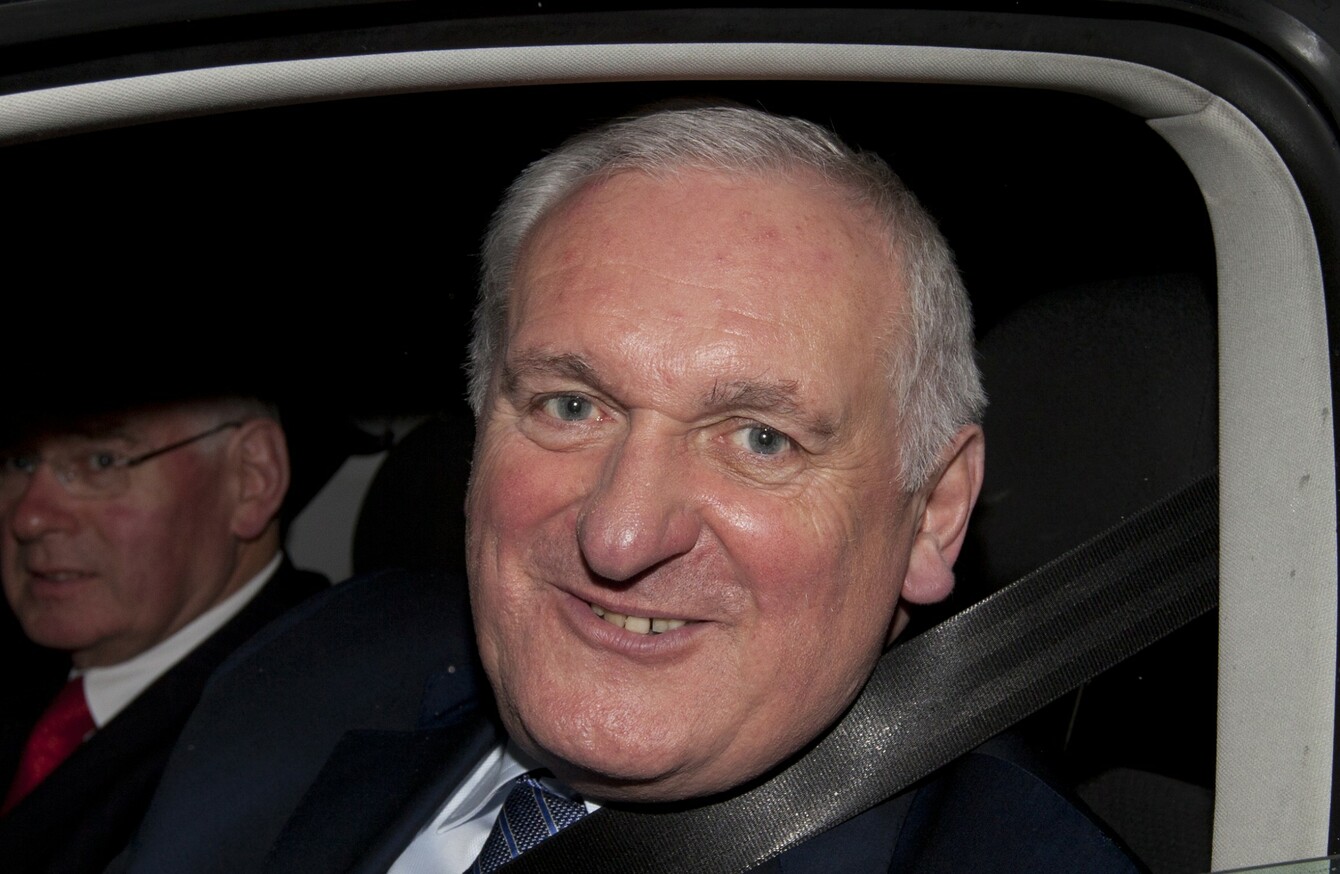 Bertie Ahern
Image: Eamonn Farrell
Bertie Ahern
Image: Eamonn Farrell
FIANNA FÁIL IN Dublin Central is set to ask former Taoiseach Bertie Ahern to rejoin the party.
Branch chairman Brian Mohan confirmed the news to TheJournal.ie, after a motion was unanimously backed at a meeting tonight.
Mohan said about 30 people were at the meeting and the motion was voted on after "a deep, meaningful discussion".
He said he expected a letter to be drafted at Fianna Fáil headquarters tomorrow morning before he will deliver it to Ahern.
Mohan said that while Ahern is "controversial in some people's eyes, he has been nothing but loyal to Fianna Fáil" and "deserves a second chance".
He said the former party leader would be an asset to Fianna Fáil as he knows the constituency very well and "knows how to win elections, something he proved throughout his career".
Speaking on RTÉ's Late Debate, Fianna Fáil TD Éamon Ó Cuív said the issue will "come to the national executive, and it'll be debated there", adding: "I'll make my views known at the national executive debate."
Mahon Tribunal 
Ahern resigned from the party in March 2012 following the publication of the Mahon Tribunal report. He stepped down as Taoiseach in 2008 and as a TD in 2011.
The tribunal found that he did not truthfully account for payments of IR£165,000 made to accounts connected to him.
The report did not make findings of corruption against Ahern, but proved hugely damaging to his reputation. He has disputed the findings.