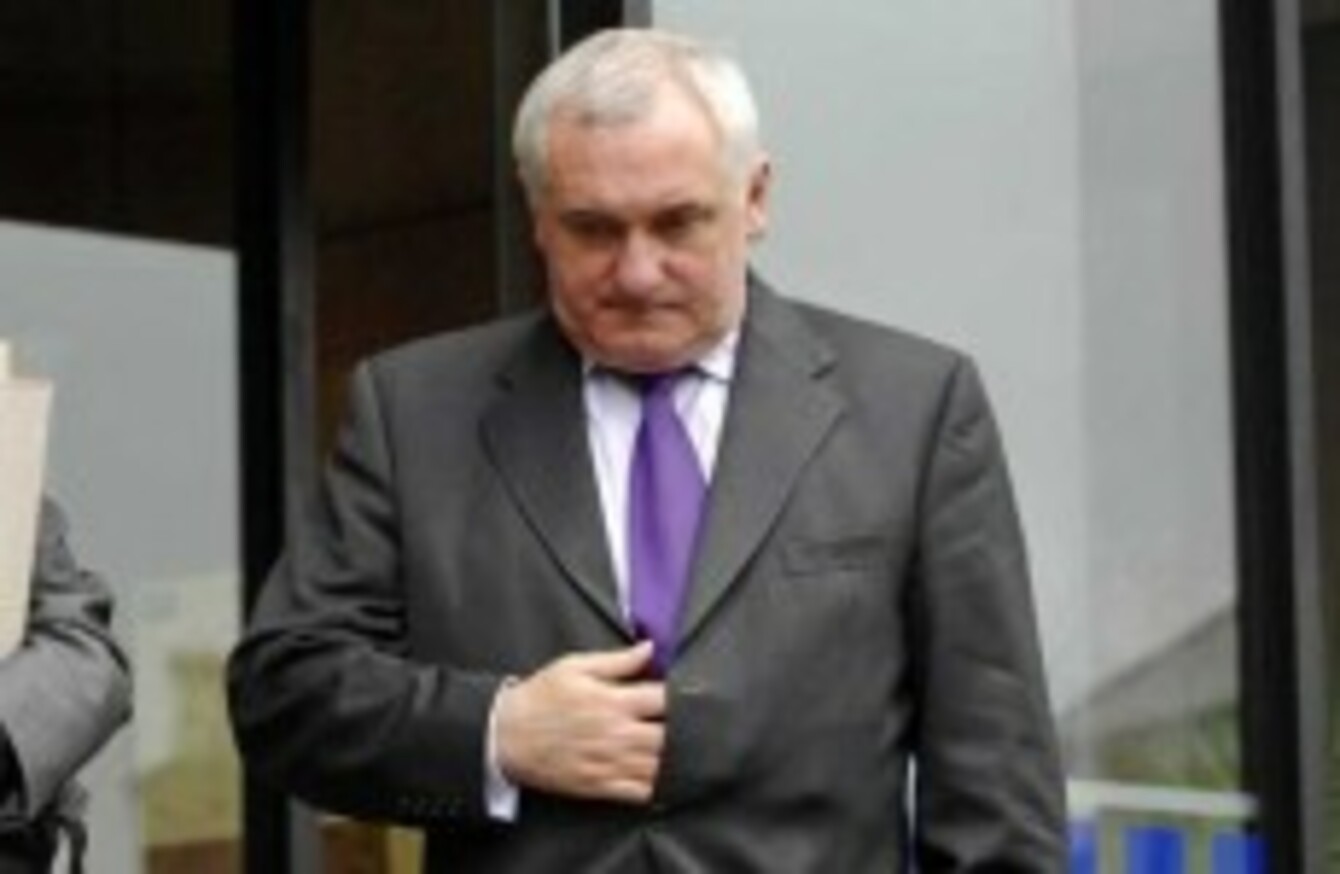 Image: Laura Hutton/Photocall Ireland
Image: Laura Hutton/Photocall Ireland
BERTIE AHERN HAS strongly rejected claims that he was not truthful with the Mahon Tribunal.
In a statement issued this evening, the former Taoiseach, who saw his political career disintegrate amid revelations at the tribunal's hearings, said he would "continue to examine ways in which to vindicate" his name.
He noted that the tribunal has not made any finding of corruption against him but added he was "disappointed" that it said he had failed to give a truthful account:
"That statement is unfair and inaccurate having regard to the evidence," said Ahern. "I was honest with the Tribunal and I gave it truthful evidence and I reject completely any suggestion that I did otherwise."
What I find most remarkable is that even where there is no evidence to the contrary, in many instances, my evidence has been summarily rejected and no good reason has been set out for why this is the case.
On the issue of payments to politicians and corruption, Ahern reiterated that he has never accepted a bribe and called allegations against him "scurrilous and untrue".
He emphatically noted that no evidence existed – or could ever have existed – that he had been given a corrupt payment by Owen O'Callaghan, the Cork-based developer of Quarryvale.
Had it not been for that "rumour and gossip", said Ahern, the tribunal would have had "no mandate at all to carry out a general inquiry into my finances and trawl of my personal life".
On this point, he did concede that his personal finances were "chaotic" but explained that this arose from a "busy and personally traumatic period" in his life.
"I have apologised for any concern that this has caused people but I have never done anything wrong or illegal…I have long said that if I could go back in time I would do things differently, and for that confusion I am sorry."
The former Fianna Fáil leader also proclaimed his incredulity that the tribunal rejected the evidence of a number of friends who had loaned him money and whose evidence supported his.
He called allegations about his receipt of large sums of sterling and dollars "objectionable, inaccurate and without an iota of foundation".
He was critical of the time and money spent by the tribunal.
The Tribunal had unlimited resources available to it. I find it startling and disturbing that despite its resources, the Tribunal did not employ any relevant experts but at the same time, declined to hear my expert banking witness to establish whether in fact their hypothesis could form the basis of any finding about foreign currency.
Ahern said he would be making no further comment after this statement on the matter.