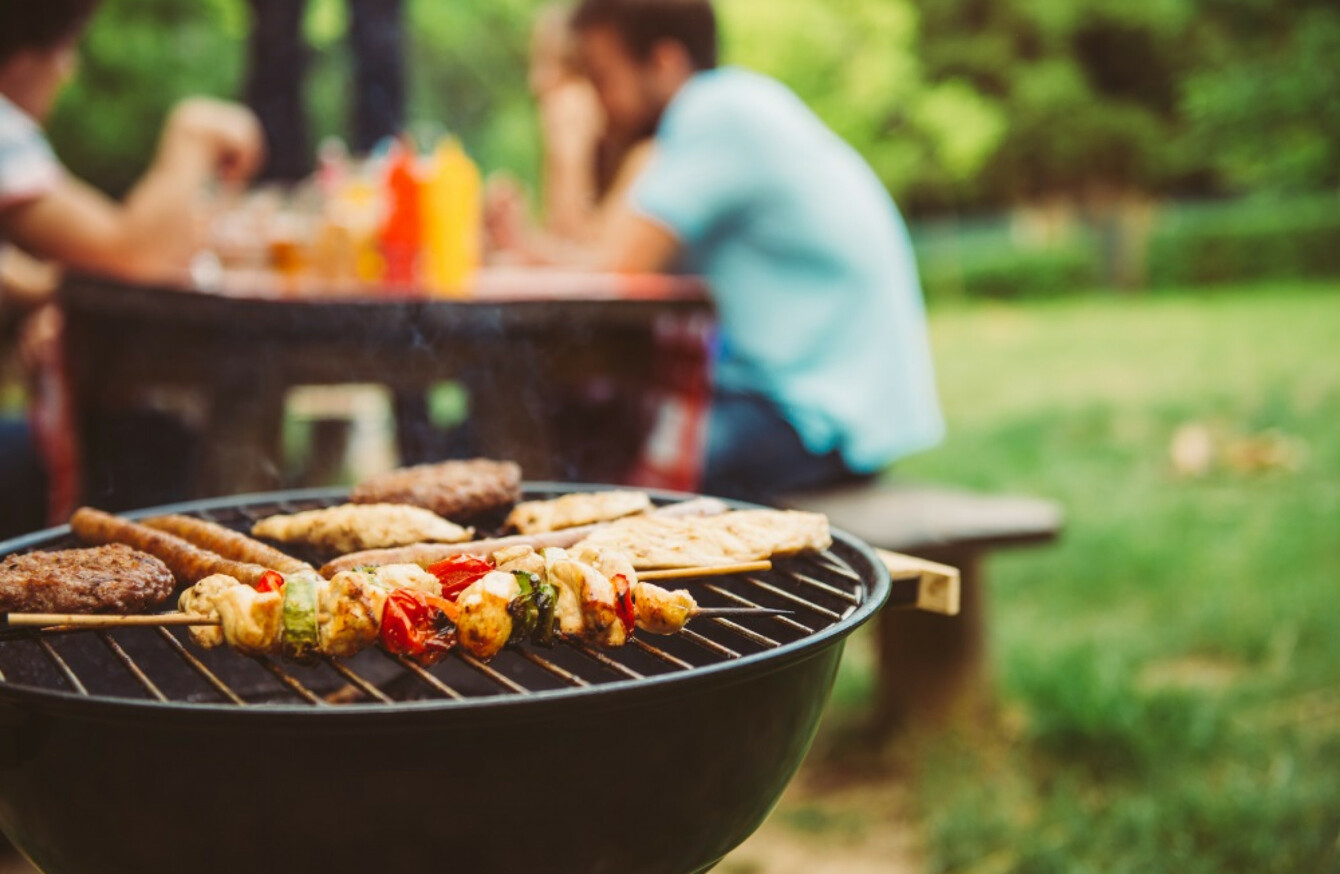 Image: Shutterstock
Image: Shutterstock
EVERY HOME COOK has their own kitchen hacks, cheats and traditions, and we want to know yours.
Each week as part of our Kitchen Secrets series, we ask our readers to share their cooking tips and go-to-dishes. From the secret to quick-and-easy dinners, to the best way to scramble an egg, we set a new question every seven days.
We're not out of the (rainy) woods yet, but with the mercury rising of late, Ireland is definitely getting closer to impromptu BBQ weather. Making dinner on the BBQ requires a little bit more care and time than just popping something in the oven, but the results are worth it. Just think of the caramelisation!
This week, we asked our panel for their advice on getting meat just right on the BBQ, from the marinade to the cooking time.
What's the secret to perfectly cooked meat on the BBQ?
For next week, we're asking readers to share their favourite put-an-egg-on-it dinner. Comment below, or email us on food@thejournal.ie – and you could see your response in the magazine!
Allow as much time for marinating as you can
I really love lamb chops cooked on the BBQ: small chops on the bone marinated in olive oil, crushed garlic, chopped mint, lemon juice, salt and pepper. I usually leave the chops marinating for at least a couple of hours in the fridge before putting them on the heat.
- Angie
Start your chicken in the oven, finish it on the BBQ
I love to cook chicken on the BBQ but I am aware of the dangers. I have a good technique that ensures our chicken is cooked through but is also still juicy and tender. Get a selection of chicken thighs and drumsticks (bone and skin still on). Massage in a quick spice rub of smoked paprika, ground fennel seeds, salt and pepper. Bang these in a preheated 180C oven for 1 hour until cooked through. Remove and dip them in BBQ sauce. Then stick these over the barbecue for about 10 mins, turning intermittently, until the sauce has started to caramelise.
- Donna
And always have an epic BBQ sauce in your arsenal
This homemade sauce from Jamie's America is next level – we enjoy it over chicken, ribs, beef… anything really! It keeps for about a week in the fridge.
- Donna