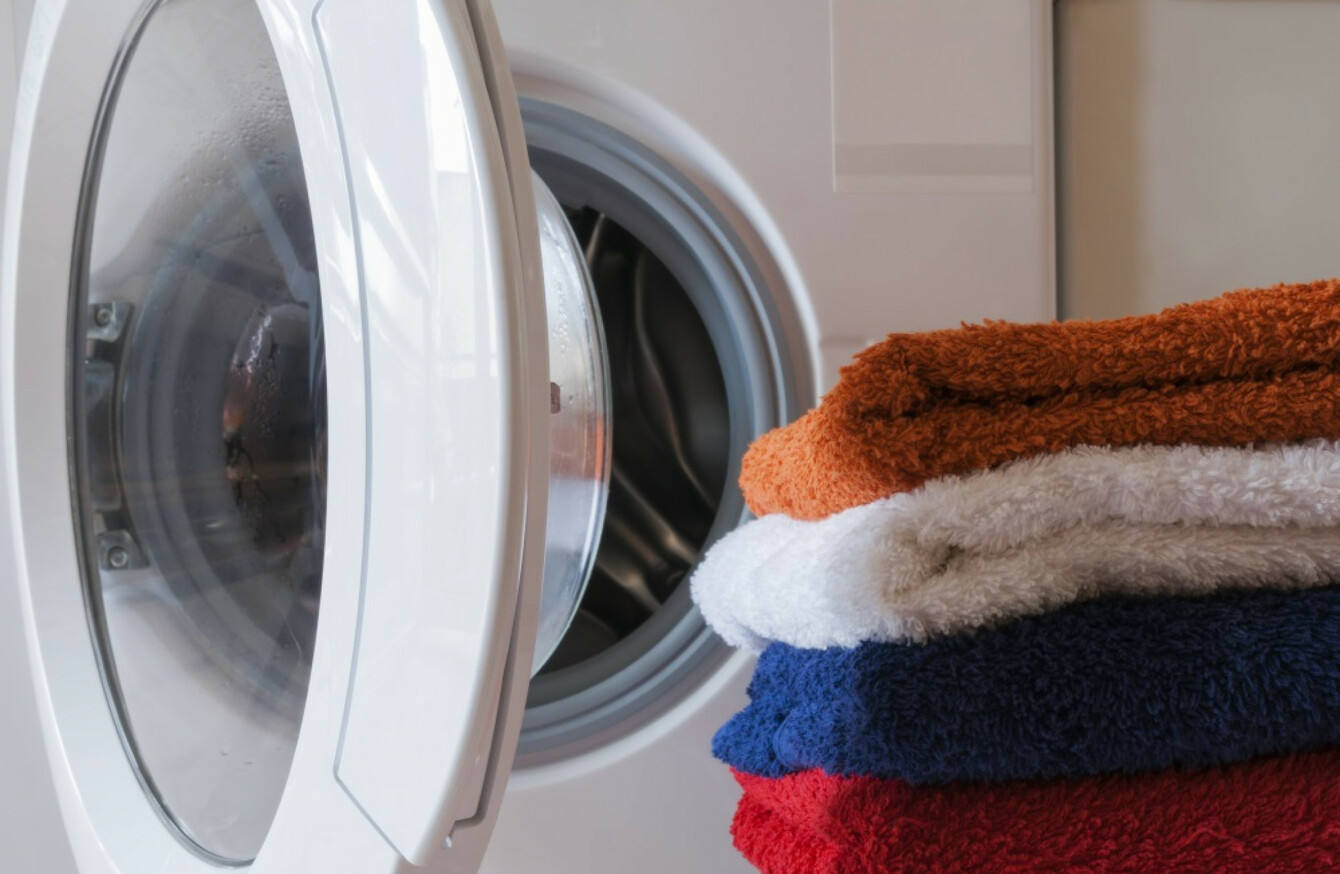 Image: Shutterstock
Image: Shutterstock
THE TERM 'HOT press' is a uniquely Irish one, and in most homes it serves as a universal storage space for bed linens, towels, and clothes. 
But if you don't have storage space in your hot press – or don't have one to begin with – then where should those items go?
Towels in particular can be hard to store, because of the sheer amount of space they take up. A pile of folded bath towels needs a proper home, so here are a few options…
Install a wall rail: For clean towels not in current circulation, a wall rack in the bathroom can be a convenient way to add storage – and it makes for easy access too. Depending on the style of the rack, towels can either be rolled or folded before being put into place. It's handy, and it gives your bathroom that swanky-hotel feel.
Make the most of under-sink space: Many modern sinks come with a built-in vanity, so if you have one, this is an ideal place to stash towels. For pedestal sinks, look for a unit that's designed to be retro-fitted – a great option that doesn't need to be permanent if you don't want it to be.
Take a step up with a ladder shelf: Bathrooms can often be very functional places, lacking warmth and comfort. A ladder or a ladder shelf is a great way of using pretty towels to add texture to what is otherwise a room full of hard surfaces. Once you have the ceiling height, the ladder can simply be stacked against the wall. I love this streamlined one from JYSK, while this Dunnes option can take folded towels too.
Bundle towels into a basket: The right basket can transform the look and feel of your bathroom or storage area, while also being a very efficient way to hold folded towels. Match yours to your décor, whether traditional or contemporary. What could be better than a beautiful basket brimming with fluffy rolls of white towels?
Invest in a free-standing linen cabinet: A linen cabinet does the storage work of a hot press, but it can sit anywhere in the house – handy if you have more than one bathroom. There are plenty of dedicated linen cabinets available for sale (I love this IKEA version), but really any sideboard, small wardrobe or armoire can be used to house spare towels and bed linen.