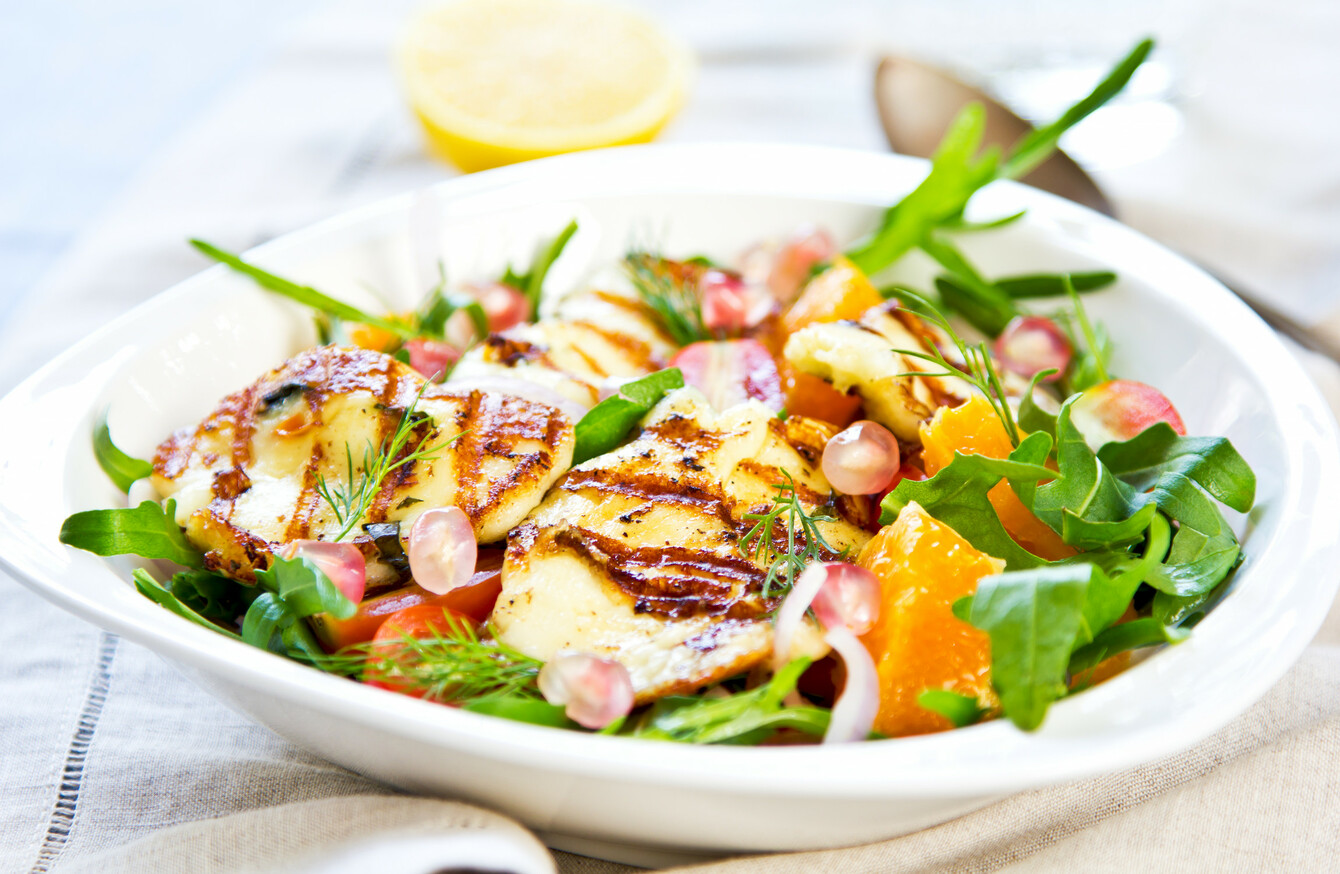 Image: Shutterstock/vanillaechoes
Image: Shutterstock/vanillaechoes
WITH THE LONG weekend almost upon us, it's time to finally get the BBQ out – which has us thinking up all kinds of fresh summer meals that are perfect for dining al fresco.
Salads are a great way to use fruit and vegetables at their seasonal best, and whether you're looking for a quick lunch, fuss free dinner, or something extra impressive, there's a salad to suit every occasion.
Sometimes we can get a bit stuck in a rut when it comes to salad. But there are so many possibilities in summer, so we've found some inspiration from around the web that go far beyond the bowl of green leaves. Why not put one of these fresh, crisp and flavoursome salads on the menu this weekend?
1. Orange, Feta and Olive Salad, from Once Upon a Food Blog: A zingy salad with all the tastes of summer, this is ideal to enjoy al fresco. Taking only minutes to throw together, it would be a winning side dish for last minute entertaining.
2. Courgette Ribbon Salad, from I Love Cooking: Courgette is in season from June to September, so summer is a great time to incorporate it into salads. Charring the courgette ribbons on the barbecue would add a wonderful layer of flavour, but a regular frying pan would also work if you have yet to get the BBQ out!
3. Nectarine and Buffalo Mozzarella Salad, from The Honest Project: Adding fruit to salads gives a delicious sweetness which is balanced perfectly, in this case, by salty buffalo mozzarella. Serve as it is, or with some pan fried fish for a gorgeous summer meal.
4. Persian Style Warm Halloumi Salad, from Properfood: This recipe combines sweet and salty flavours for a feast for the taste buds. Served with some warm crusty bread, this would make a substantial and satisfying meal.
5. Falafel Salad, from The Flourishing Foodie: Falafel is packed with delicious Lebanese flavours like lemon, parsley and cumin – everything we're craving in the sunshine! This recipe is served on a simple green salad with a creamy, tangy dressing and sounds just perfect.
6. Mediterranean Quinoa Salad, from Tasty Mediterraneo: Quinoa is a highly nutritious food – it's high in protein and fibre, and naturally gluten free. This vegan salad is full of colour so it looks amazing – but it's also bursting to fresh, Mediterranean flavours too.