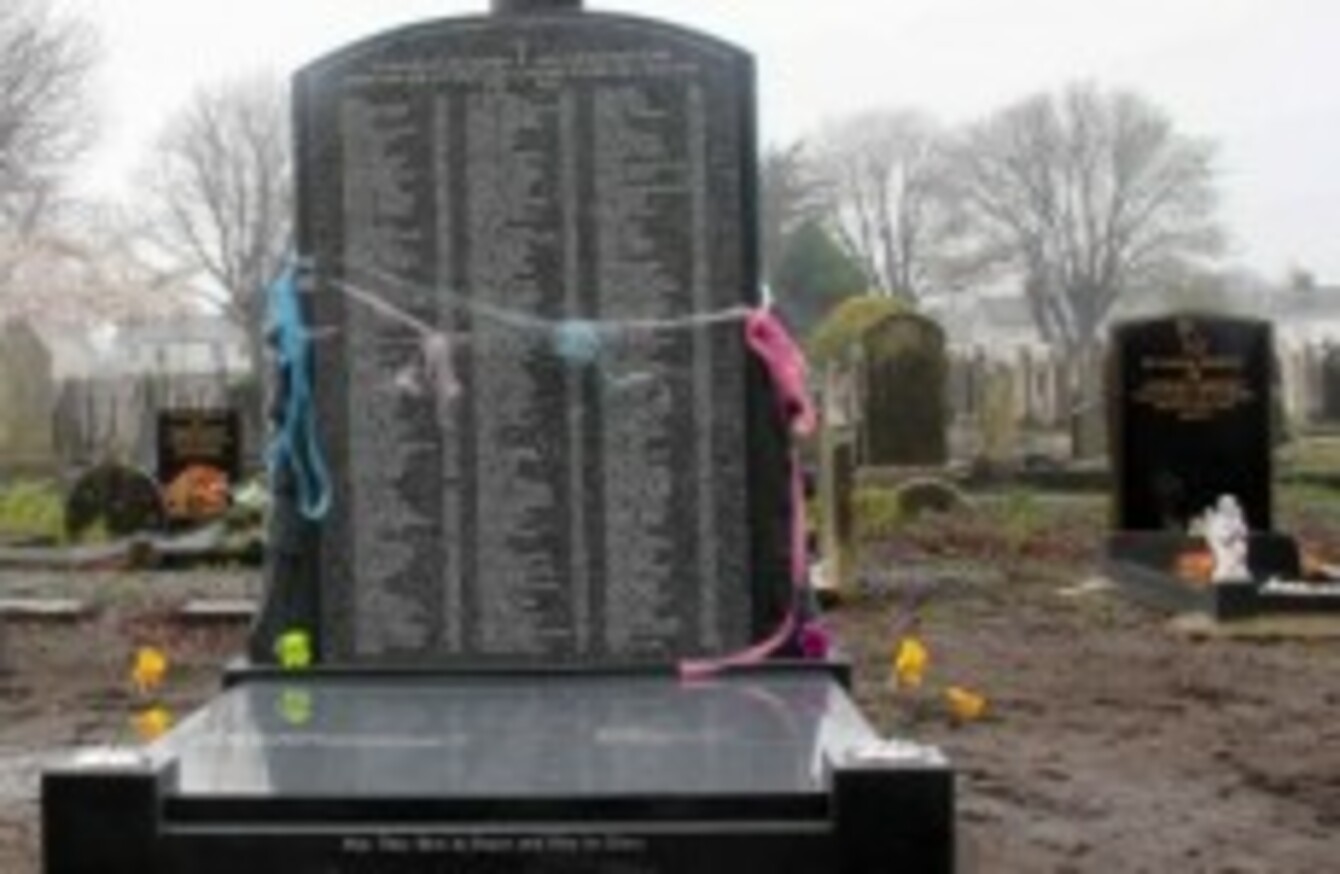 The memorial stone in Mount Jerome
Image: Derek Leinster
The memorial stone in Mount Jerome
Image: Derek Leinster
THE NAMES OF five more children who died at the Bethany Home have been added to a memorial stone in Mount Jerome Cemetery.
That brings to 227 the number of children who were discovered to have been buried in unmarked graves in the Harolds Cross cemetery.
The news was announced by Bethany Home survivor and campaigner Derek Leinster, who said that the names were discovered in records.
Protestant home
Located on Dublin's Orwell Road, the home was for unmarried mothers and was run by an evangelical Protestant group.
"All of the Bethany Home children are buried in paupers' graves," said Leinster.
I found out [about the additional children] some time ago but I've been trying to get it done and I'm glad to say it's now been done. We had to extend the stone and it took a bit of time to sort all that out.
He indicated that the memorial stone is very important to him as a survivor.
He sees it as a way of illustrating how it was not just Catholics who were in mother-and-baby homes, but also people of other religions.
I want Catholics to look at the stone and Protestants to look at the stone and say 'we're all the same – the only difference is there is less of the Protestants because less of them were in [mother-and-baby homes]'.
The stone was unveiled almost a year ago, in April 2014, at a ceremony in Mount Jerome.
Over 200 children died while in the care of Bethany Home, and survivors say they suffer physical and mental effects from their time there.
"222 Bethany children were denied so much in their short lives and even in death the right to their name on a headstone," said Derek Leinster at the launch last year.
He said at the time that the children were placed in unmarked ground, until being rediscovered by the Bethany Survivors' campaign in 2010.
The names of the children were researched from Mount Jerome Cemetery records by Niall Meehan of Griffith College, Dublin.
The memorial was funded by the State.
The Bethany Home survivors recently launched a new website dedicated to their work.