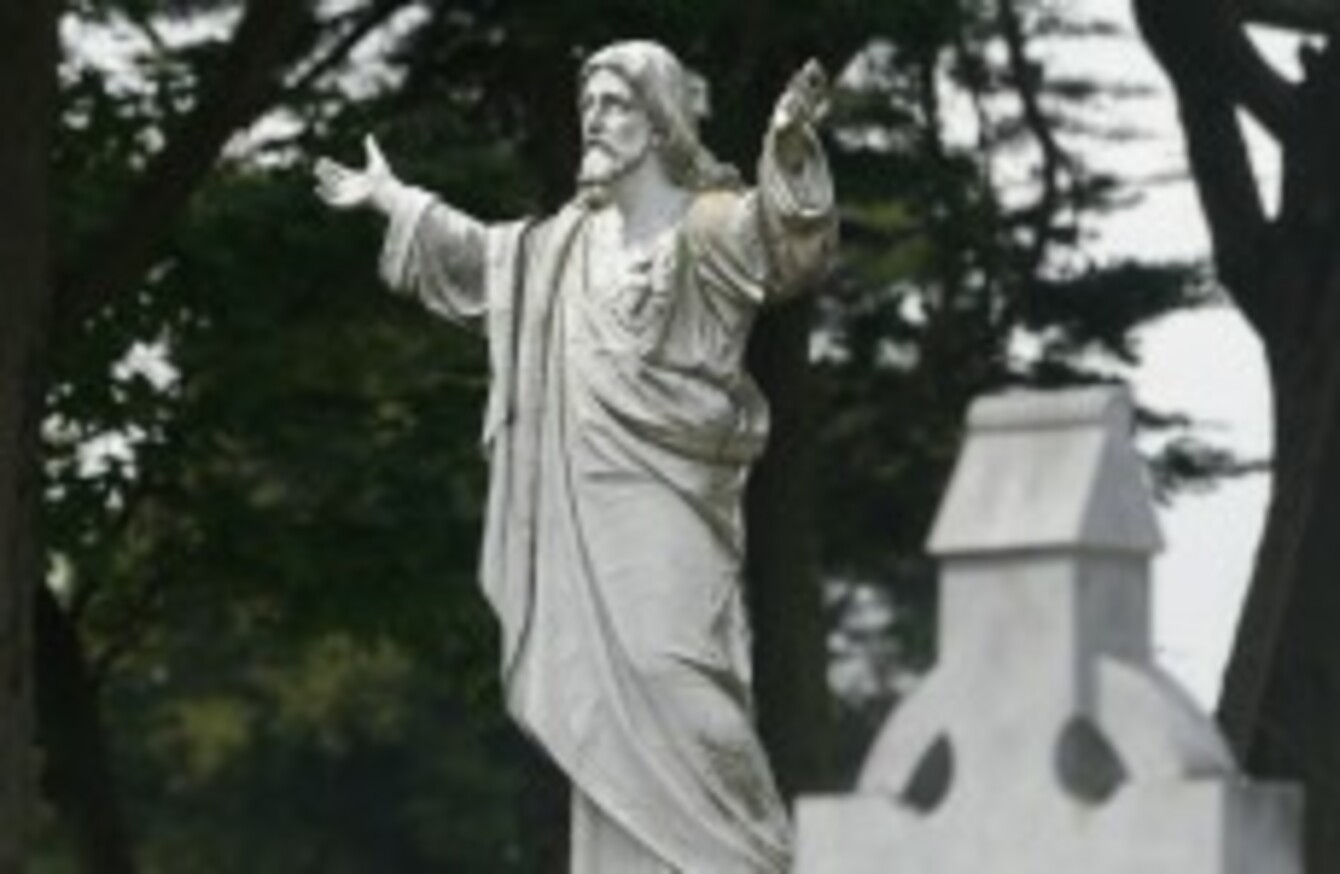 Mount Jerome Cemetery
Image: Mark Stedman/Photocall Ireland
Mount Jerome Cemetery
Image: Mark Stedman/Photocall Ireland
BETHANY HOME SURVIVORS have said they will regroup and move forward after the Government said that it will not be introducing a specific redress scheme for them.
The Protestant-run residential home was for unmarried mothers and so-called 'fallen women', and the survivors are the children who were born and/or cared for in the home. It was not included in the 2002 Residential Institutions Scheme due to the fact the State said the women were there voluntarily.
The survivors have fought for a number of years for redress, an apology and a memorial for the children who died while at the home and were buried in unmarked graves in Mount Jerome cemetery.
Minister for Justice Alan Shatter said in a statement on Tuesday night that it was decided not to introduce a redress scheme, but to look at the question of a memorial and make records related to the home available to survivors.
"I understand this is disappointing for the group involved but the Government has taken its time and arrived carefully at this decision," said Minister Shatter.
Determined
Niall Meehan, spokesperson for the Bethany Survivors Group, said that the survivors are "surprisingly determined".
"They were upset but they didn't have much hope that the government would actually see sense," he said.
We are going to regroup and talk about our next move. We have gained a lot of new support up in Northern Ireland on Monday and are going to pursue that. We are going to pursue legal and other options as well.
He said they are "confident" that the government "won't get away with it" and that pressure will be put on it by MLAs and others. They met with the North's Deputy First Minister, Martin McGuinness and MLAs in Stormont on Monday, and have called for a cross-border investigation into the neglect they say they suffered in the homes.
Meehan said they are trying to have a discussion in Northern Ireland itself about the extent of the involvement of the church and communities in Bethany Home and Westbank Orphanage in Wicklow. He said that documents show that inspection reports on the home were altered by the Deputy Chief Medical Advisor, Dr Winslow Sterling Berry, and that Sterling Berry forced Bethany to cease admitting Roman Catholics in 1939.
He noted that people have had issues retrieving documentation relating to their identity, and may have relations they don't know about in the Republic of Ireland. "Also at same time we are going to continue to research and to prove that the government in Dublin is responsible for most of these problems – it happened on its watch. It happened due to lack of regulation, plain sectarian regulation," he said.
He said that the condition of the child "was of no account whatsoever" in Bethany Home. "That is not something that we have to prove at this stage," said Meehan.
The survivors will be discussing whether they will bring their case abroad, and approach the UN Commission on Human Rights, or the European Court of Human Rights.
Meehan drew parallels between the Bethany Home case and that of the Magadalene Laundry survivors, as the UN Committee Against Torture had called on the Irish government to investigate the laundries system.
He said that the support that the survivors have been receiving "has been very encouraging indeed".