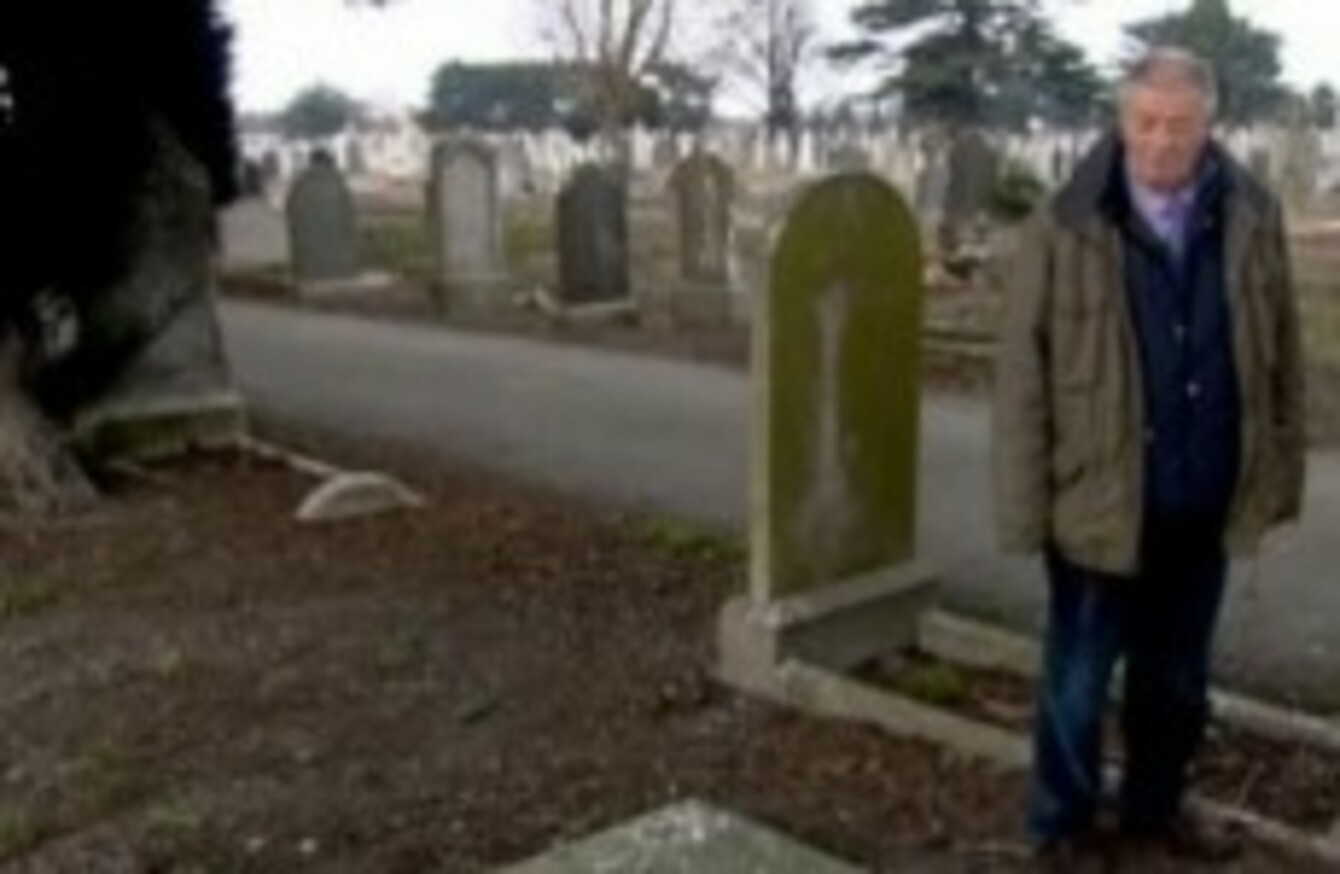 Derk Leinster at Mount Jerome Cemetery
Image: RTÉ screengrab
Derk Leinster at Mount Jerome Cemetery
Image: RTÉ screengrab
BETHANY HOME SURVIVORS are hoping to bring the government to court over the fact they are not eligible for redress payments.
Speaking to TheJournal.ie, Derek Leinster of Bethany Survivors Group said that there had been some positive news for the survivors of late, but that they are continuing pursuit of redress.
He said that they want to get "justice that is long overdue" and that they are "looking at ways of being able to take the government to court over this".
By 'this', he means the decision by the Government not to award Bethany Home – a home for young unmarried mothers, where their children, who were adopted out, were found to have been neglected – redress.
The survivors maintain this is because the home was a Protestant one, and the Government had signed an indemnity agreement with Catholic religious orders in 2002 that meant residents of Protestant homes would not be able to get redress.
Memorial
Survivors have been told by the Department of Justice that a "modest" memorial can be put in place in Mount Jerome cemetery in Dublin, honouring the 219 young children who were buried in unmarked graves there, said Leinster.
Bethany Survivors Group is currently in talks with a designer about this monument, with Leinster saying the finished product should be "something we as a nation should be proud to put up".
The survivors group has also been in touch with the office of Minister of State Kathleen Lynch about their childhood records from when they were in the home. They want the records sent to a public place that would make them accessible under the Freedom of Information Act.
Leinster said that they have given the details of where such records are to Lynch. "Many hundreds of people have had tremendous sadness and stress trying to get their information," pointed out Leinster.