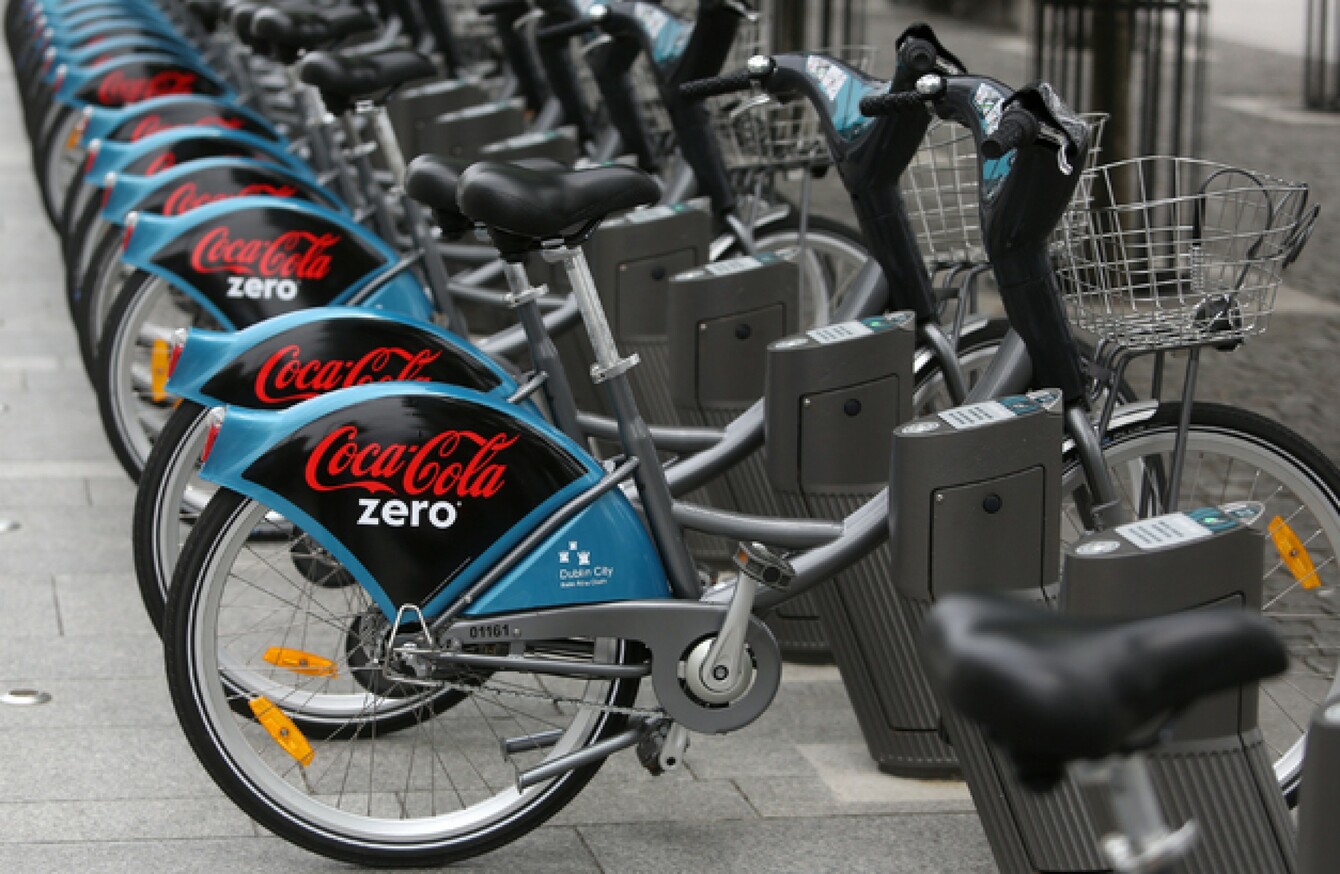 Image: Sam Boal/RollingNews.ie
Image: Sam Boal/RollingNews.ie
PLANS ARE IN place to expand Dublin Bikes further into the city's suburbs, but it won't be happening just yet.
In a document agreed upon by Dublin City Councillors in 2010 stations for the bikes were set to be in place out as far as Whitehall, Cabra, Rathmines and Donnybrook by 2016.
Following a parliamentary question by Sinn Féin TD Dessie Ellis, it has been shown that while this is still the plan of action, there is no clear time frame as to when they will come into fruition – and further expansion depends on financing becoming available.
Bikes for the centenary year
In his question, Ellis asked acting minister for transport Pascal Donohoe about plans to extend the scheme out to Glasnevin Cemetary and the Botanic Gardens, considering the boost the area has received in the Centenary year.
Responding, the National Transport Authority said that it was "likely to be some time" before the scheme made it out that far.
This is according to the phasing system agreed upon in the council document.
There are 14 stages in total, with the most recently completed being 2A and 2B – which saw bike stations set up in the Docklands and near Heuston Station.
Unfortunately for those looking to pedal out to take a look at the graves of Ireland's fallen heroes or examine some of the country's finest flora, as a bike station for the Glasnevin/ Botanic Gardens area isn't due until stage 13 of the plan.
Speaking to TheJournal.ie Deputy Ellis said that he was "disappointed" about this.
The bike scheme has been so successful and Glasnevin has become so successful – the whole graveyard has been done up from top to bottom for 1916. It would be a logical step to bring the bikes out to there
Where are the bikes going? 
In creating the expansion plan, the plan considered employment destinations, residential density, public transport and public amenities.
Here are the areas that it will cover as the scheme progresses…
Click here to view a larger version of the image. 
Although the original programme of expansion had been set to be completed within a five-year period, the framework for the expansion of the bikes remains in place.
Next up – subject to funding be available – will be phase three that extends out to an area south of the river towards Dolphin's Barn. 
This will be followed by phases 4A and 4B into the north of the city towards Phibsborough, Cabra and Fairview.