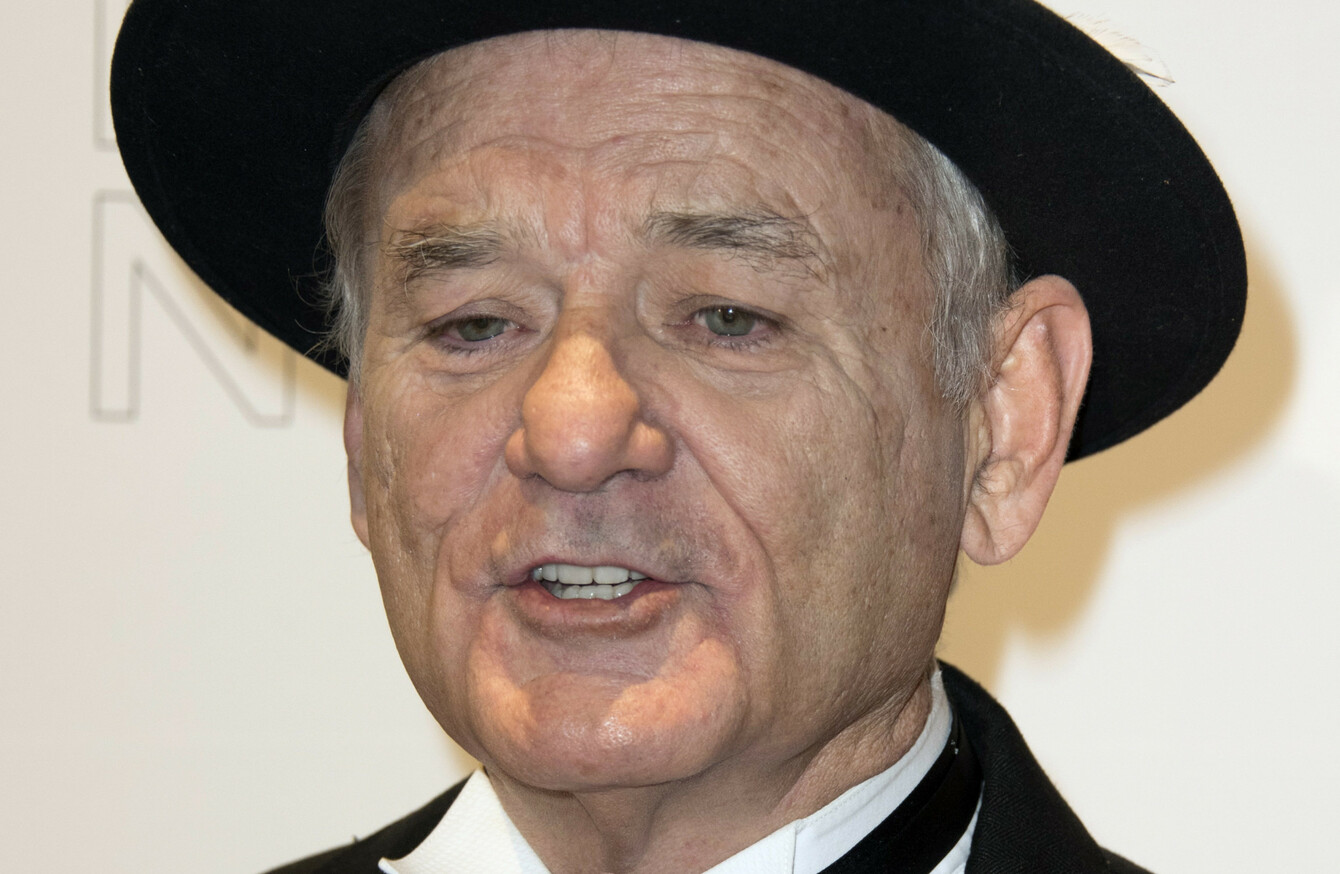 File photo
Image: Frederic Kern/Geisler-Fotopress/DPA/PA Images
File photo
Image: Frederic Kern/Geisler-Fotopress/DPA/PA Images
EVER FEEL LIKE you're repeating yourself? That you've lived the same day before?
Well, movie star Bill Murray may be feeling just that way after he attended the Broadway show based off one of his most famous movies – Groundhog Day – twice.
The 1993 film version of Groundhog Day – considered to be one of Murray's best roles – follows Phil, a TV weatherman who has to repeat the same day over and over until he gets it right.
A Broadway show based on the movie opened in April.
Murray attended the show on Tuesday night, alongside his brother Brian Doyle-Murray and the co-writer on the movie Danny Rubin.
It was reported by the New York Times that Murray thoroughly enjoyed the show, laughing heartily in the first act and visibly sobbing by the end.
Then, last night, a New York Times culture writer reported that Murray had attended the show again.
This time, Murray – who has a habit of turning up in odd places – attended the show alone.
The appearance obviously struck a chord with fans, and speculation has quickly turned to whether he will show up again tonight.
The show kicks off at 7pm this evening New York time (12am here). Only time will tell if Murray is committed to the great meta-gag, or if he just wanted to see the show twice.