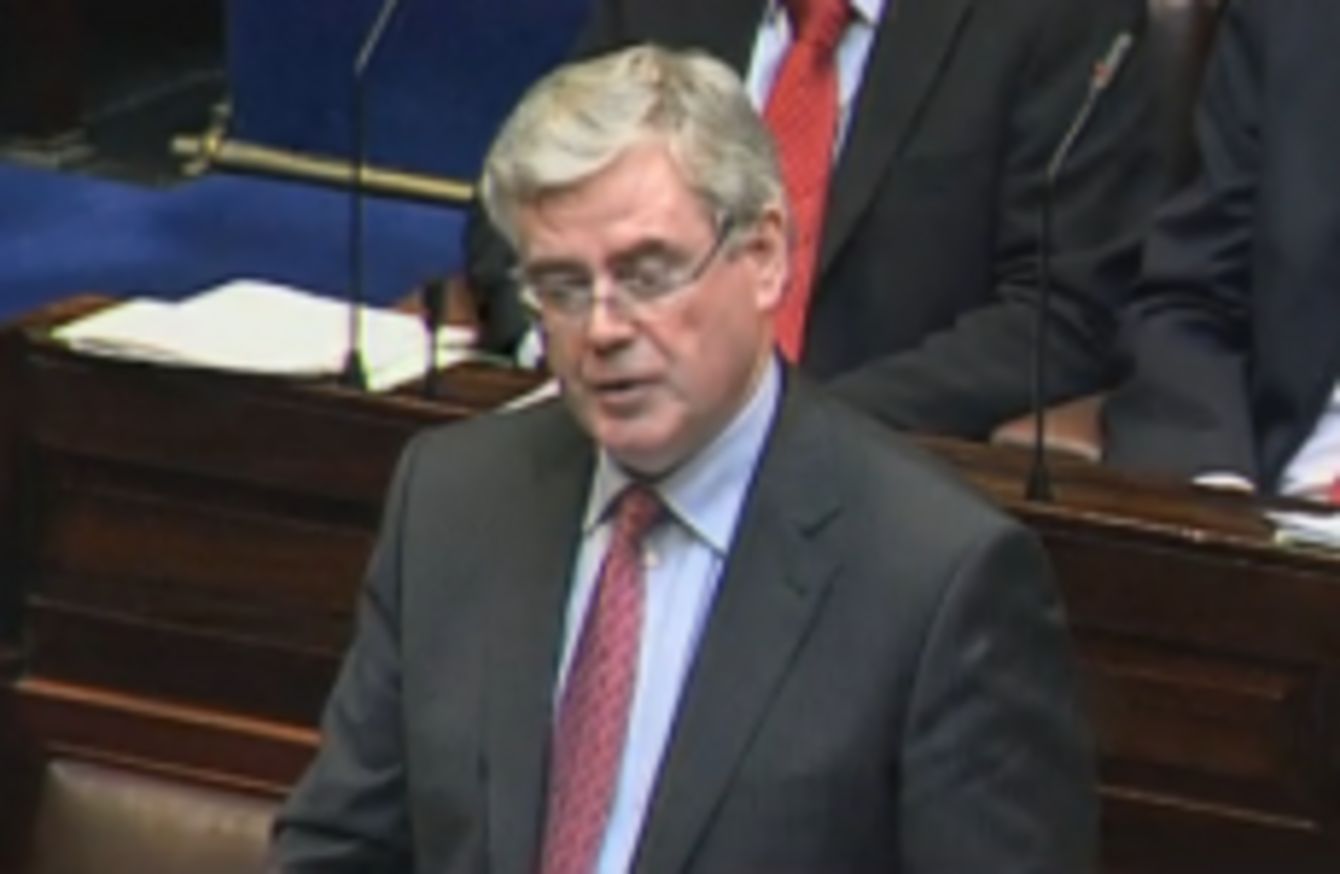 Eamon Gilmore in the Dáil (File photo)
Eamon Gilmore in the Dáil (File photo)
THE SOCIAL WELFARE and Pensions Bill, which raises the minimum wage back to €8.65 and and eventually raises the pension age to 68, has passed through the Dáil today.
The legislation will mean that the age a worker is entitled to the State pension will rise to 66 in 2014, 67 in 2021 and 68 in 2028. The minimum wage has been restored to €8.65 from 1 July after it was cut by €1 in the last budget.
The government won the vote by 91- 30 and the bill now moves on to the Seanad.
Earlier Tánaiste Eamon Gilmore defended the government's decision to finish all stages of the bill today arguing that Minister for Social Protection Joan Burton had given over most of yesterday to debating the committee stage of the Bill in the Dáil, RTÉ reports.
His Labour backbenchers criticised the way in which Sinn Féin in particular "obstructed" the passage of the bill and accused one of the main opposition parties of cynicism in arguing that there was no need to "guillotine" the Bill.
People Before Profit's Richard Boyd-Barrett argued that while Slovenia had been given a referendum on raising the retirement age, which was rejected, there had been limited time given to debating this Bill in the Dáil.