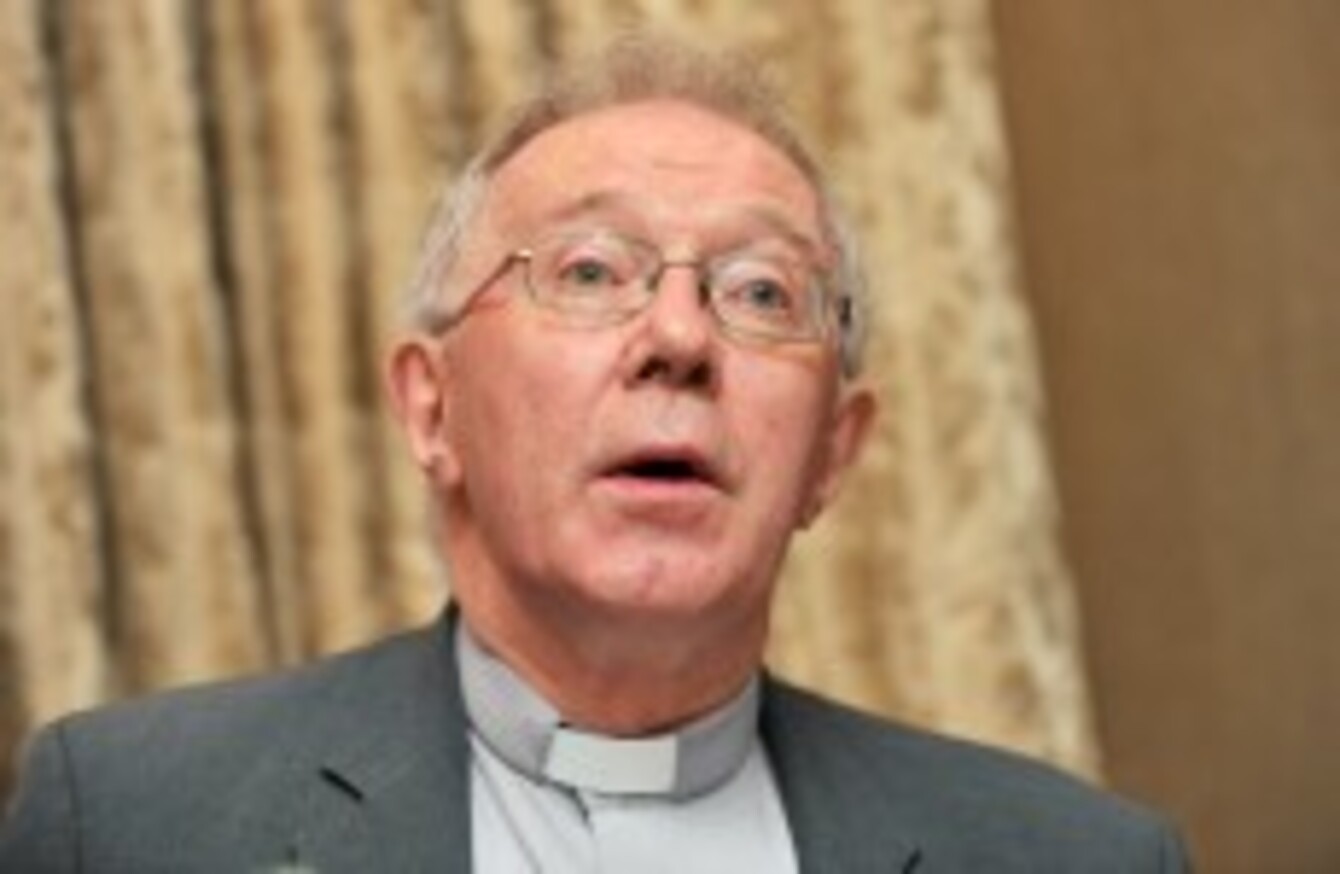 Image: Photocall Ireland!
Image: Photocall Ireland!
BISHOP JOHN KIRBY, who caused controversy earlier this month by stating he "hadn't a clue" how paedophiles operated and believed child abuse was a "friendship that crossed a boundary", has apologised for his remarks.
In a special message issued to the people in his diocese of Clonfert and read out at Masses, Bishop Kirby said he wished to apologise to survivors about the media interview he gave on 5 September.
"I may have given the general impression that I was somehow minimising the gravity of the criminal activity which we know to be child sexual abuse," he said. "This was never my intention and I wish to apologise, especially to all survivors on this point."
"The fact is that I reported the allegations to the civil authorities in the 1990s within days of becoming aware of the issue because I knew that crimes may have been committed.
What I failed to appreciate sufficiently at that time was the addictive and repetitive compulsion of sexual abuse.
"Unfortunately, my words last week, separated from their context, came across negatively. I am very sorry for any anxiety or embarrassment that I may have caused to the people in Clonfert or throughout the country," he continued.
During the address, the bishop – who has admitted to moving two priests who had abused children to different parishes in the mid-1990s – reiterated his apology for the "serious mistakes" he made.
"As bishop, I take full responsibility for my actions," he said, adding that it is important for the people of the diocese to know that he operates "very differently now".
I cannot apologise enough to survivors of abuse for the pain that you suffer. I utterly condemn the actions of the two priests, referred to in the Review, who sexually abused in this diocese in the past. They betrayed a sacred trust and their crimes are reprehensible.  Both were quickly reported to the civil authorities and both were taken out of ministry.
He said he is not aware of any abuse allegations from the parishes to which the two priests in question were moved.
#Open journalism No news is bad news Support The Journal

Your contributions will help us continue to deliver the stories that are important to you

Support us now
Bishop Kirby encouraged members of the diocese to read the Review of Safeguarding Practice carried out by the National Board for Safeguarding Children in the Catholic Church. That report can be found here.
He said he is committed to updating and reviewing all diocesan safeguarding material at least once every three years. "While the past cannot be undone, I am confident that current procedures and practices throughout the Diocese of Clonfert meet best practice for safeguarding children," he concluded.