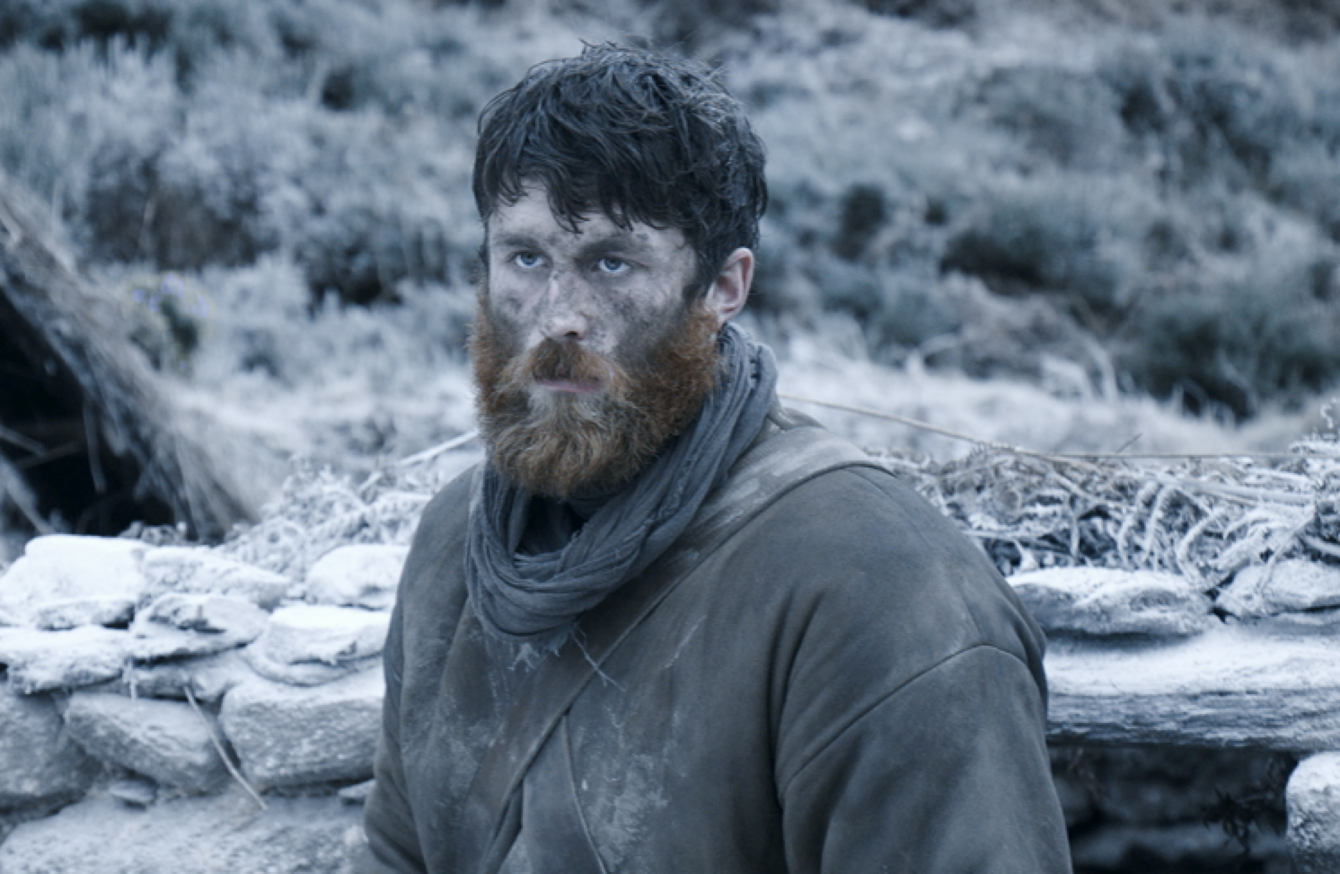 A scene from Black 47.
Image: Fastnet Films.
A scene from Black 47.
Image: Fastnet Films.
THE FIRST IRISH film to tackle one of the darkest periods in Irish history has received mixed reviews following its premiere at the Berlin Film Festival this week.
Written and directed by Lance Daly Black 47 features an impressive cast including Hugo Weaving, James Frecheville, Jim Broadbent, Stephen Rea and Moe Dunford.
Set in 1847, the nadir of the famine, the film follows the story of an Irish soldier called Feeney, played by Frecheville, who abandons his post in the British Army to return to the west of Ireland only to discover that most of his family are dead or starving.
As he embarks on a campaign of revenge a savagely cruel British soldier, played by Weaving, is sent to track him down.
Source: Moviex & Trailer_Official/YouTube
The film has garnered high praise but also cutting criticism. The positive reviews were led by Jessica Kiang in Variety who said that Daly has delivered "a resonant, beautifully performed Irish Western that benefits from the exotic sound of Irish Gaelic spoken as a living language, and the brackish majesty of cinematographer Declan Quinn's wide vistas."
David Ehrlich in IndieWire  said the script is "far too spotty and unfocused for the film to be anything more than the sum of its parts," however he conceded that "the setting — and the set-pieces that Daly creates from it — is enough to prevent this unlikely genre mash from being a blight of its own."
Stephen Dalton of the Hollywood Reporter had a much more jaundiced of the film which he described as a "dour, sluggish, cliché-choked thriller".
It is hard to trust a film which presents the rugged widescreen majesty of western Ireland as a big slab of drab, joylessly painted in 50 shades of desaturated gray. For all its noble intentions, Black 47 is not so much Unforgiven as unforgiveable.
The film landed in Ireland on Wednesday when it opened this year's Audi Dublin International Film Festival.