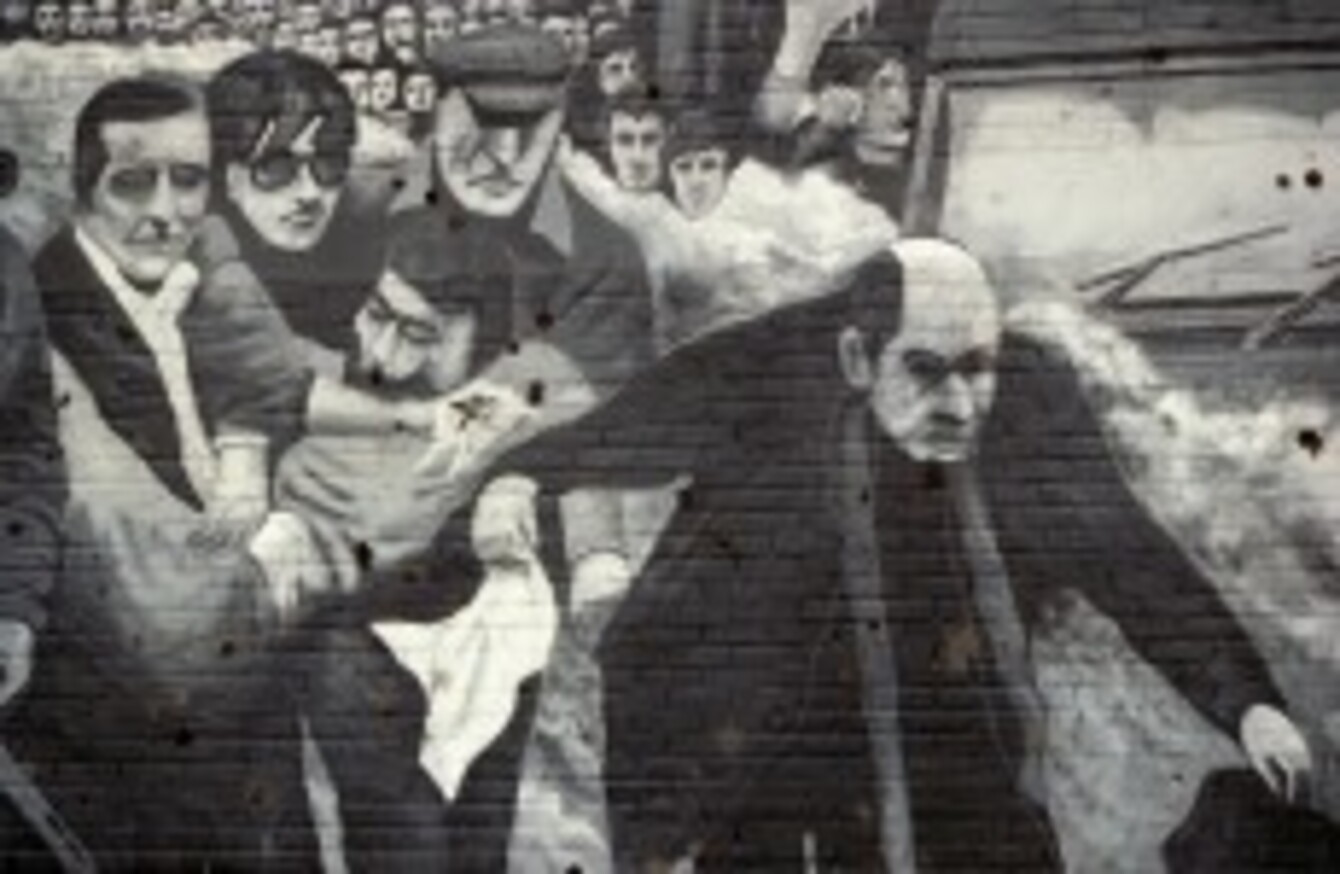 Image: PA Archive/Press Association Images
Image: PA Archive/Press Association Images
FAMILY MEMBERS OF those who were murdered on Bloody Sunday are to meet with the investigating police, and say they want them to prioritise the arrest of soldiers.
The murder investigation into the incident, which occurred at Derry's Bogside on 30 January 1972, is to reopen this month.
Reopening the investigation
The PSNI confirmed on 8 January that a team of 12 detectives would be assigned to the senior investigating officer, Detective Chief Inspector Harrison.
Madden & Finucane Solicitors represents the families of those killed.
In a statement today, it said that subsequent to the issue of Judicial Review proceedings and the reintroduction of the detective team investigating the murders, it will accompany family members at a meeting with Det Chief Inspector Ian Harrison and his staff tomorrow morning.
There, they will discuss the ongoing investigation and the allocation and deployment of resources that have been made available to the investigation team.
Fearghal Shiels of Madden & Finucane said:
"A key issue for agreement will be a firm commitment by the PSNI to prioritise the arrest of the soldiers involved."
We would also press for a speedy conclusion of the gathering of the key witness evidence and a clear timeline as to when the police file will be submitted to the Public Prosecution Service who will then direct on the appropriate criminal charges.
Thirteen Catholic civil rights marchers were shot dead by British soldiers on Bloody Sunday.
Families of those who were murdered in the incident had earlier challenged a decision to delay an inquiry into Bloody Sunday, but the PSNI said that the delay was due to budget cuts.