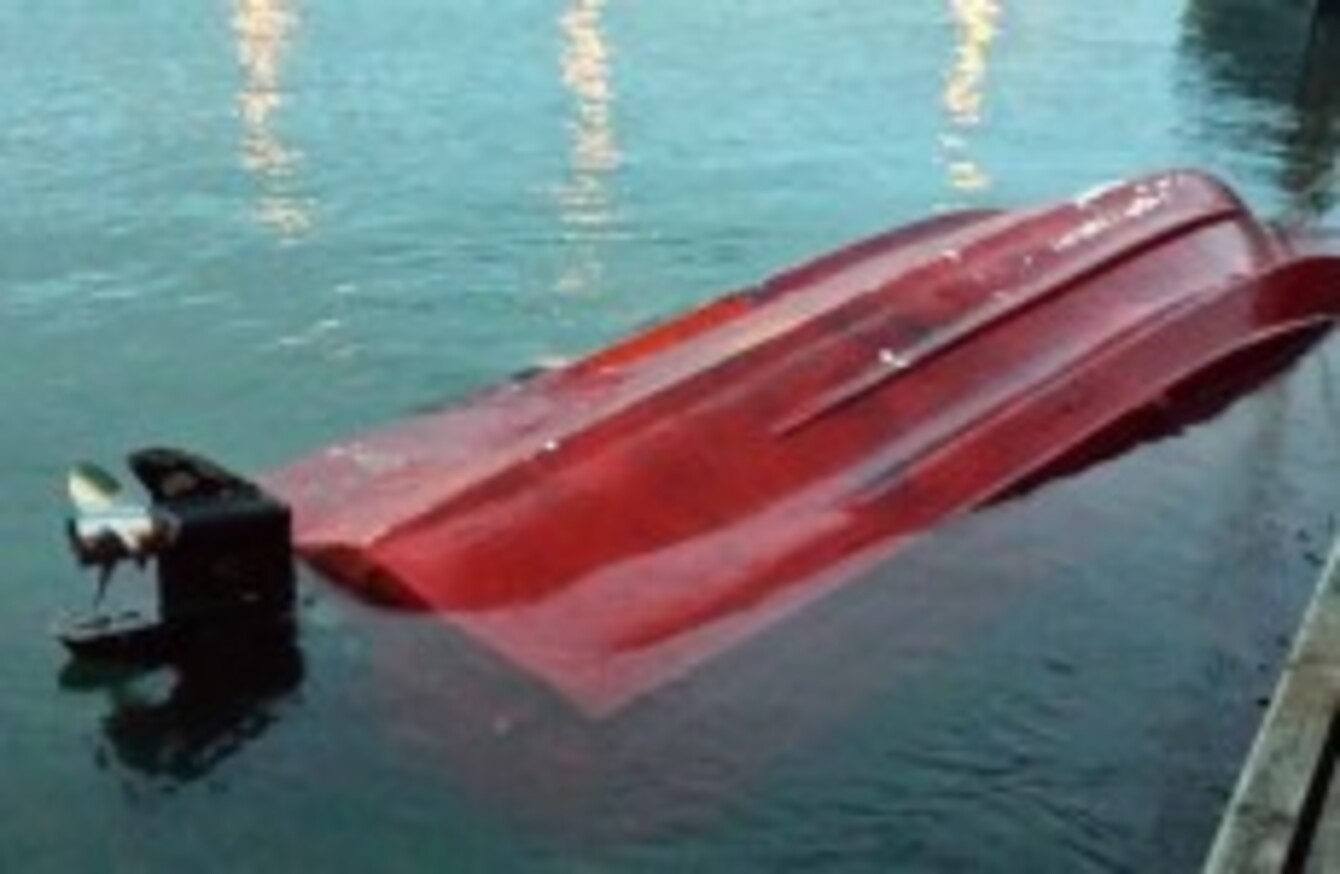 Image: Kieran Brown
Image: Kieran Brown
Updated 3.30pm
SIX PEOPLE WERE rescued in Dublin Bay after their motorboat capsized yesterday evening.
Dun Laoghaire RNLI all weather lifeboat and Howth RNLI inshore lifeboat were involved alongside the Coast Guard in rescuing the people after their boat capsized two-and-a-half miles off the coast.
The RNLI said that the group, who were all wearing lifejackets, were brought back to Dun Laoghaire were they were met by waiting ambulances.
Dun Laoghaire and Howth lifeboats were launched shortly after 8pm and were joined by a Irish Coast Guard helicopter.
The helicopter spotted the people in the water and it hovered over the site to guide the lifeboats to the scene.
The first on the scene were the Howth lifeboat crew, who went on to recover four people onboard their inshore lifeboat. They were followed soon after by the Dun Laoghaire lifeboat, which recovered the remaining two people.
The four people were then carefully transferred onto Dun Laoghaire lifeboat so they could all be taken back to Dun Laoghaire harbour together to be met by waiting ambulances.
Pic: Margaret Brown
Dun Laoghaire RNLI Coxswain Mark McGibney said that these people "were extremely lucky".
Their small open motorboat had capsized and was upturned in the water. All six were nearby or clinging to the upturned hull when the lifeboats arrived. They were extremely cold and needed medical assistance. Their lifejackets undoubtedly played an important role in their safe recovery.
Lambay Island
Howth RNLI had a further two callouts over the past day. The first came at 2.46pm yesterday, for a 22ft motorboat which had broken down south east of Lambay Island with two adults and two children on board.
One of the adults and a child were suffering serious sea sickness and  Howth RNLI's all weather lifeboat took the boat under tow and brought the four people back to Howth Harbour where the two people were checked out by paramedics.
The third callout was received this morning at 6.28am and related to a lone yachtsman. He had left Holyhead on a 25ft wooden boat, but 10 miles east of Howth the craft started taking on water and was in danger of sinking.
He managed to raise the alarm by phone when all his onboard equipment failed.
Howth RNLI launched their all weather lifeboat and transferred a crew member onboard the stricken craft to help stem the water.
But when this proved difficult due to the speed the water was coming into the boat, the man was taken onto the lifeboat and a second lifeboat crewmember was put on the vessel to help.
The boat was then towed back to Howth harbour.
First published 11.15am