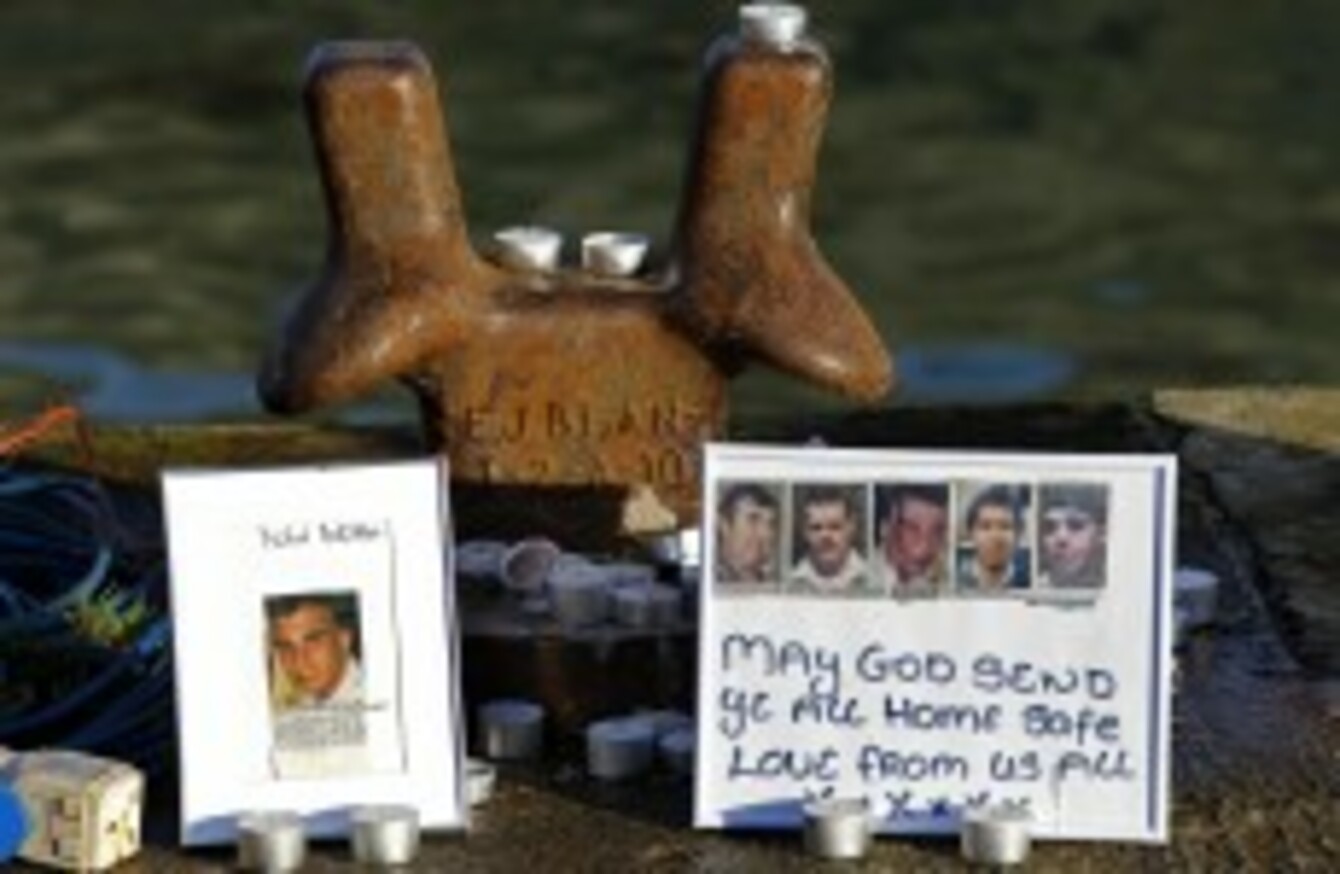 A memorial on the pier at Union Hall, Cork
Image: Julien Behal/PA Wire/Press Association Images
A memorial on the pier at Union Hall, Cork
Image: Julien Behal/PA Wire/Press Association Images
Updated 3.55pm
COAST GUARD UNITS searching for two of the five men who went missing when their fishing trawler sank off the coast of west Cork have found the body of skipper Michael Hayes, it is reported.
Authorities have identified the body, which was found in the Glandore Harbour area off Union Hall today, as that of 52-year-old Michael Hayes who was the the skipper of the Tit Bonhomme when it sank in January, according to RTÉ.
The family of Hayes, a father-of-five, and still missing crewman Saied Ali Eldin had gathered in Union Hall. Gardaí were also on the scene.
A spokesperson for Valentia Coast Guard confirmed the discovery and said that local coast guard units are continuing their search for the final missing crewman having scaled back operations this week – standard procedure after a three week search.
The bodies of crewmen Kevin Kershaw, Attia Shaban and Wael Mohammed were recovered in the days following the sinking of the Tit Bonhomme in high seas on the morning of Sunday, 15 January.
One crew member, Mohammed Add Elgwad, survived the sinking.