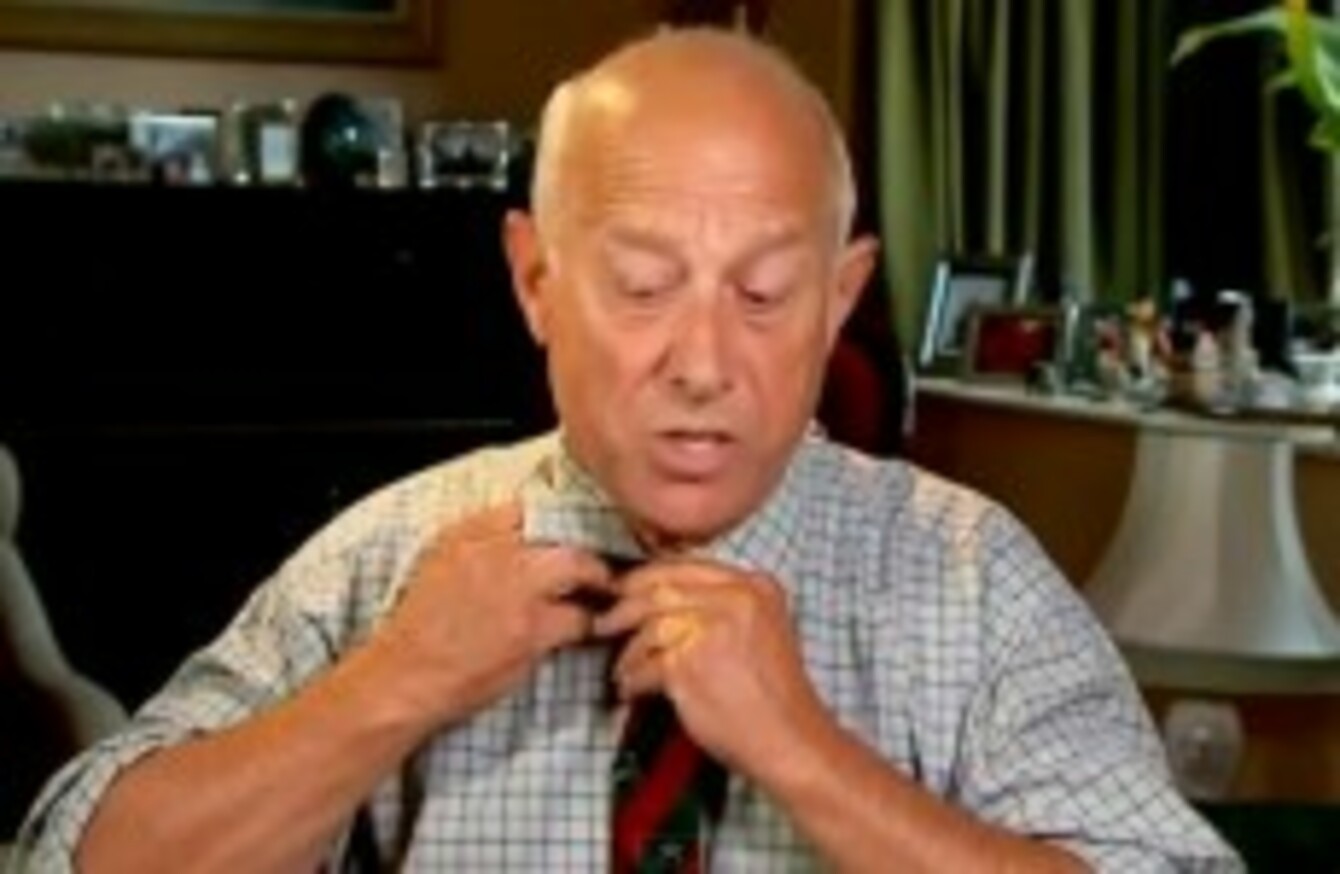 UKIP MEP GODFREY Bloom didn't show any signs of regret over comments he had made about 'Bongo Bongo Land' in a Channel 4 News interview this evening, despite an earlier statement apologising for his use of the outdated phrase in a speech last month.
Quite the contrary in fact: the irascible politician asked broadcaster Krishnan Guru Murthy "what's your problem?" and "what's so controversial about it?" before ripping his earphones off and ending a satellite interview.
Murthy did well to keep his composure as the Yorkshire MEP asked him to "move on, there's a good fellow" before the exchange came to an abrupt halt, with the newsreader asking "are you giving up?"

When initially questioned over his use of the phrase – made at a speech in the West Midlands last month – Bloom
had told the BBC
that it would be "absurd" to label it racist.
He later changed his mind and apologised when UKIP Chairman Steve Crowther said it was "lazy language, old-fashioned" and "not language we want to hear used by our senior party members".
The following statement was published on Bloom's website in the wake of Crowther's comments to Sky News:
At a public speech in the West Midlands in early July I used a term which I subsequently gather under certain circumstances could be interpreted as pejorative to individuals and possibly cause offence. Although quite clearly no such personal usage was intended, I understand from UKIP Party Chairman Steve Crowther and leader Nigel Farage that I must not use the terminology in the future, nor will I and sincerely regret any genuine offence which might have been caused or embarrassment to my colleagues.
The MEP's Channel 4 interview caused a Twitter storm when it was broadcast this evening, with the general reaction being one of amusement. Columnist Caitlin Moran was amongst those weighing in: