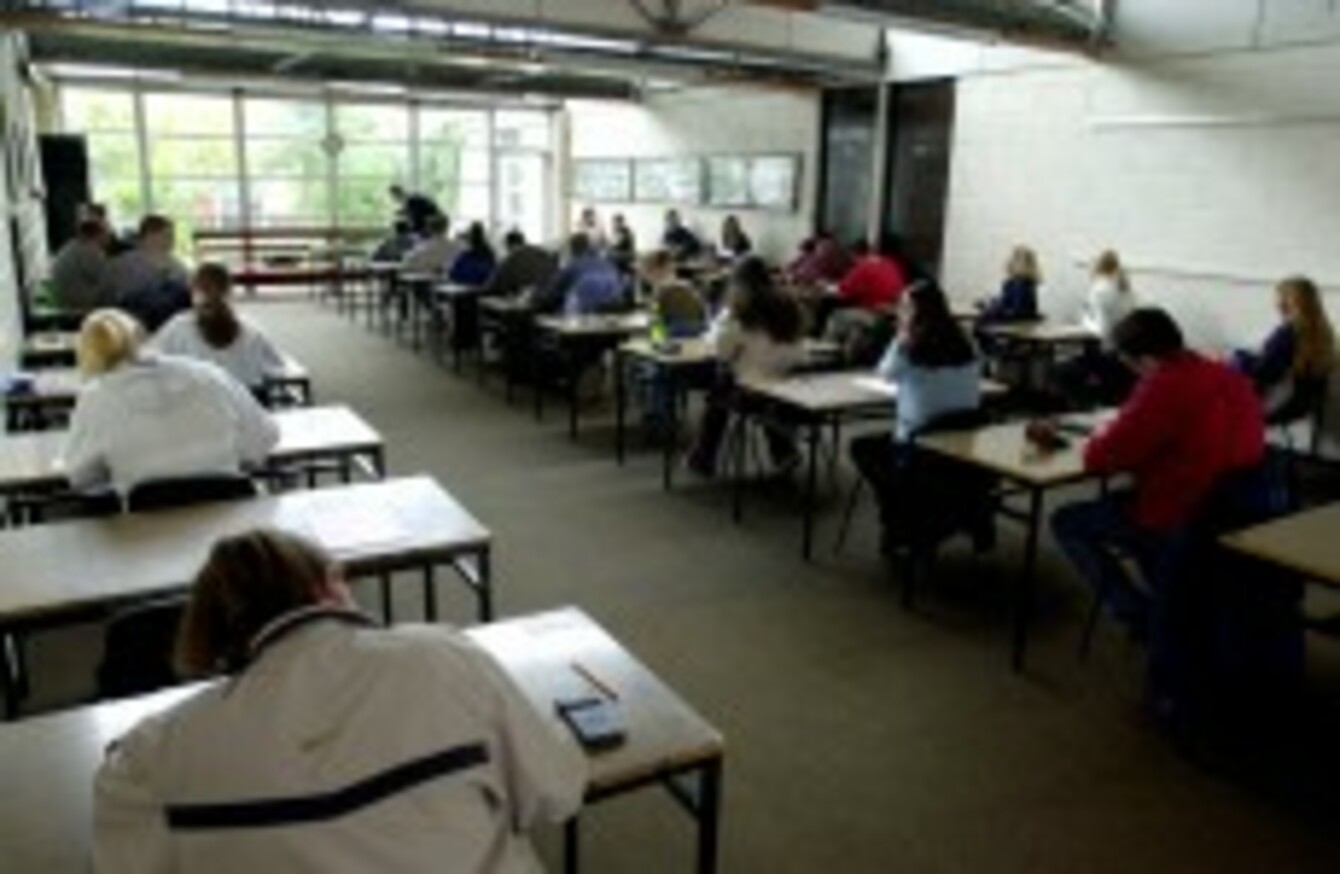 ALMOST 13,000 STUDENTS are registered to take the higher level maths paper in this year's Leaving Certificate exams – the highest number in 20 years.
The surge comes a result of a trial scheme which will see 25 bonus CAO points given to all students who achieve a D3 or higher in the paper.
New figures from the State Examinations Commission (SEC) show that 12,900 students are registered for the exam, a jump of 2,465 on last year. Typically, however, the number of sixth years who actually sit the exam drops by about 2,000 as they opt for the ordinary level paper on the day.
Last year, a total of 8,235 students sat the higher level paper – one of the lowest figures ever recorded by the SEC and the lowest level of any other higher-level subject.
There are 36,100 people registered for the ordinary level paper for 2012 and a further 2,669 for the foundation level exam.
Today's figures include those students enrolled in the new Project Maths, a revised, more problem-solving based syllabus developed by the NCCA over the past four years. It will be rolled out fully in all schools by 2014.
Despite the welcome news that the take-up in honours maths is increasing for the first time in years, it still has the lowest percentages of any Leaving Cert honours subject. At 32.3 per cent last year, it was one of only two subjects to have less than 50 per cent take up. The other subject was Irish.
Students continue to worry that they could fail the subject if they take the higher level exam, making a repeat year likely. In 2011, 4,367 students failed maths at either higher, ordinary or foundation level – the highest failure rate of any subject.
However, of those who do take the exam, a vast majority score very highly. In 2011, more than 80 per cent achieved a C3 or higher – an even better performance than subjects such as English. It also had the highest level of students getting As of the three core subjects (Irish, English, Maths).