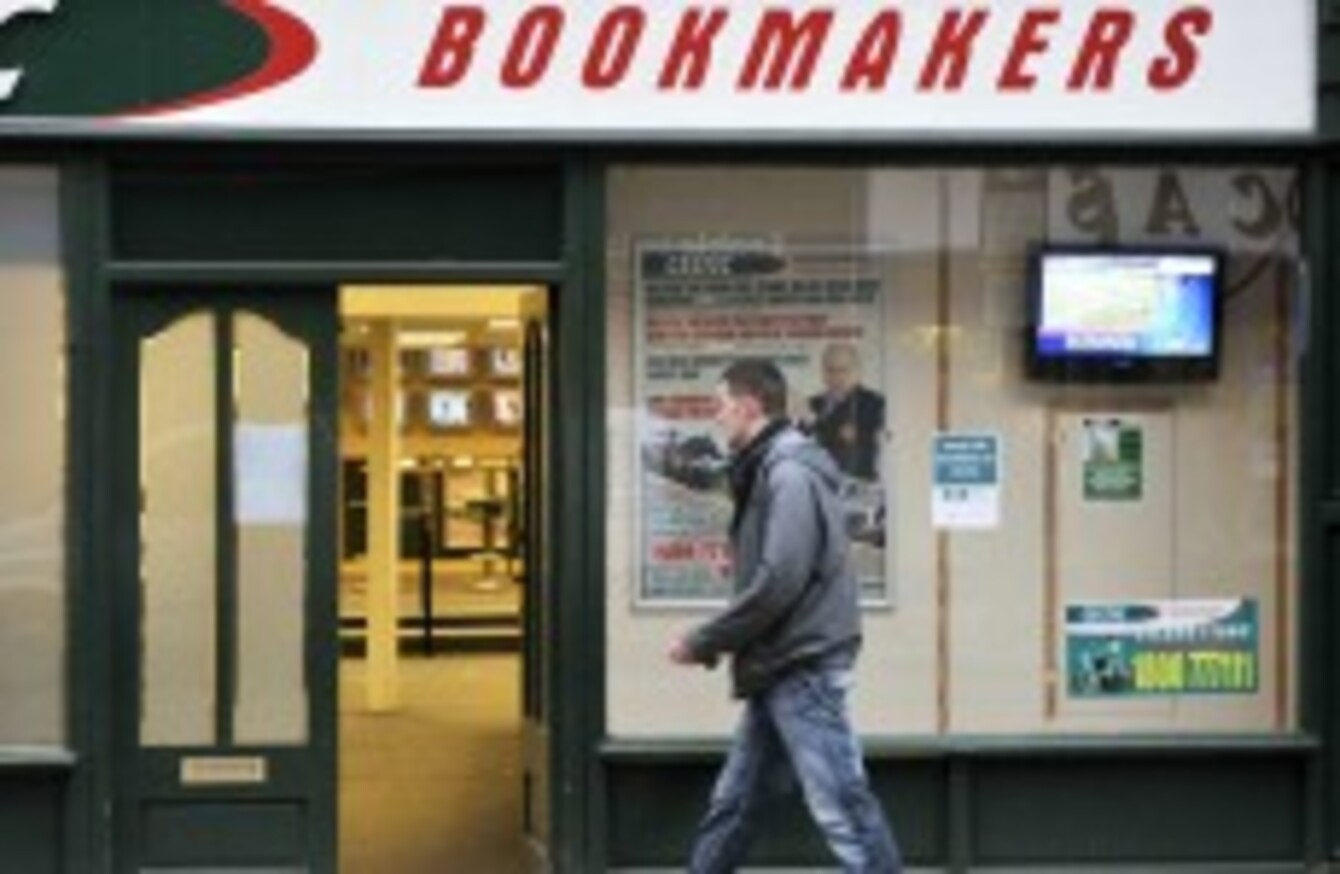 Image: Sasko Lazarov/Photocall Ireland
Image: Sasko Lazarov/Photocall Ireland
THE SAFETY OF workers in betting offices has become a cause of concern, according to one TD, with some 569 robberies taking place in these shops across the country in the last three years.
Sinn Féin's Jonathan O'Brien recently asked the government for information about the practice of 'single-manning' at bookies and the implications for the safety of staff working alone and handling all cash and betting transactions.
O'Brien said the number of robberies each year are "shocking in themselves and robberies, whether they are armed or otherwise, shouldn't be considered an occupational hazard for staff members".
The frequency of robberies in betting offices, with well over 100 annually, shows that there is a very clear onus on employers to ensure that staff have high levels of safety and protection, and the practice of single-manning shops should not be used in Ireland. It is simply too dangerous for staff.
"I have heard from people employed in betting offices who are working in what are considered no-go areas for gardaí and yet they are left alone handling large sums of cash all day or for the vast majority of the day," he said.
One employee at a betting office, who has experienced an armed robbery told TheJournal.ie that he is often working alone in his shop for a full day.
"You do be on your nerves all the time," he said, adding that he had to take time off work after the robbery at his bookies.
He said that while having a second worker around may not prevent a robbery from happening, "it's a comfort having someone there afterwards and having someone else who understands".
In a general sense, he said single-manning causes problems throughout the day as workers are afraid to take toilet breaks in case agitated punters miss a chance to place a bet in the few minutes they are away.
They also face criticism from managers about the level of cleanliness of the shop floors, despite the fact that they can not leave the counter for security reasons when they are the only worker there. At his store, employees from other branches are often drafted in for an hour just so he can take a lunch break.
At greater risk
In his response to Jonathan O'Brien, Minister for Jobs, Enterprise and Innovation Richard Bruton said the main responsibility for protection of worker health and safety lies with employers and that "applies to the betting industry no less than any other sector".
He said a lone worker, particularly in a workplace where there is exposure to large amounts of cash, "could be considered to be potentially at greater risk with regard to their personal safety".
Pressure
Paddy Power said that like many other retailers, in some circumstances they make use of single staffing in selected locations.
"The safety of our staff is absolutely critical and a key priority, shops will only lone work after consultation with the shop manager and staff, and if a comprehensive risk assessment has deemed that it is safe to do so," a spokesperson told TheJournal.ie.
Ladbrokes also said that betting shops actually carry very low levels of cash for safety reasons and have a "high detection rate after robberies".
We will only single staff once a shop has been fully risk assessed; shop colleagues are given appropriate training; and are fit and able to lone work. We have invested significantly in CCTV and additional security features to ensure high levels of safety at all times.
A spokesperson for the Irish Bookmakers Association also said each company has their own policies on this but most would have panic buttons, security screens and time delay safes as precautions.
She said bookmakers were under pressure in the last few years with the number falling from 1,365 in 2008 to 999 this year. Of the 366 closures, 350 of them were independent operators who the spokesperson said are being pushed out of the market by the prevalence of online and mobile operators.
She added that for many of these employers, it is a choice between single-staffing or closing down and "then there would be no jobs in the shop".