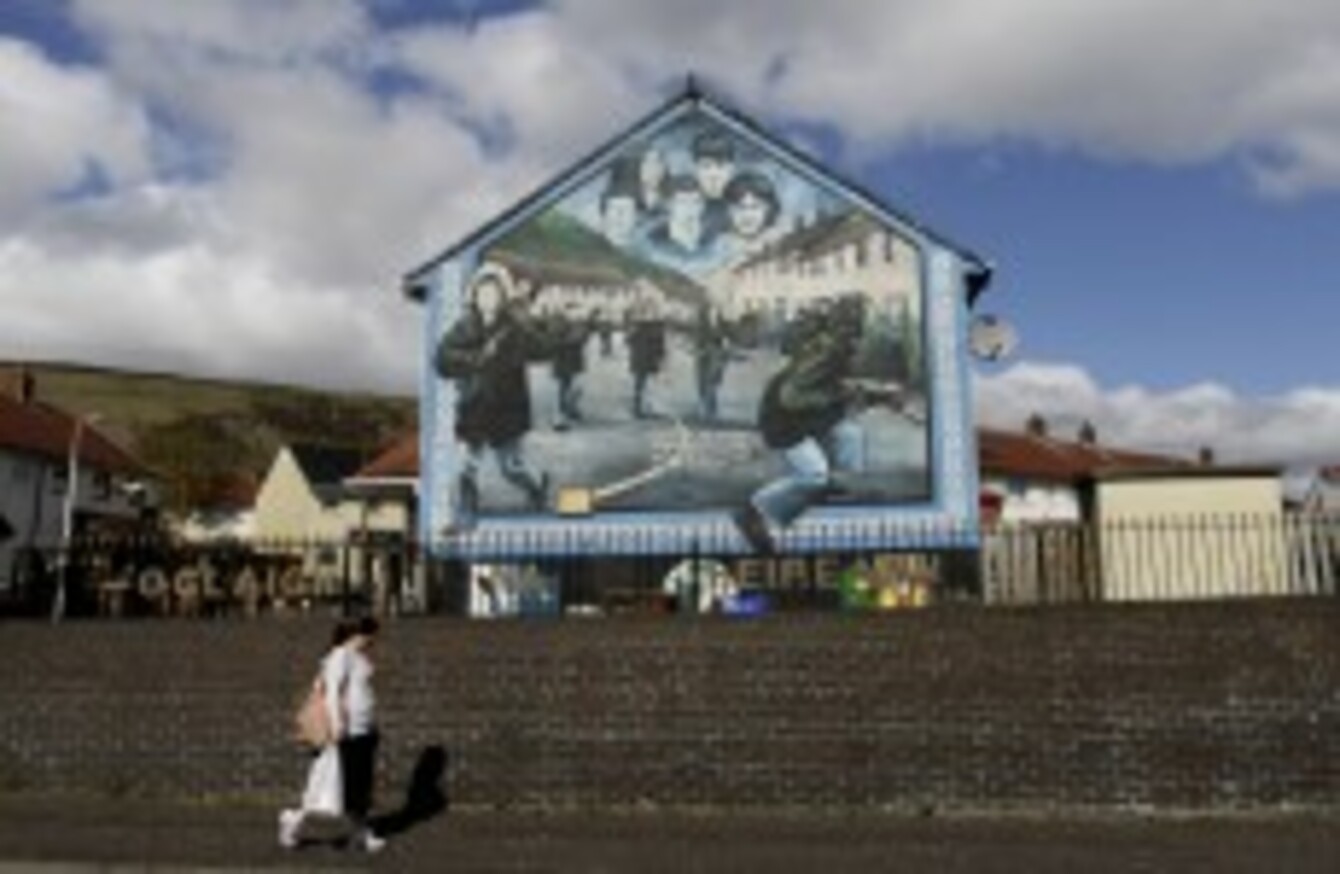 IRA mural in West Belfast.
Image: AP/Press Association Images
IRA mural in West Belfast.
Image: AP/Press Association Images
Updated 11.08pm
THE PSNI HAVE begun taking steps to obtain all the material from the Boston College project.
The project interviewed former paramilitaries about their experiences during the Troubles and following a lengthy legal process were used by the PSNI to secure several arrests.
The recent arrest of Sinn Fein President Gerry Adams as part of investigations into the murder of Jean McConville came about as a result of the Boston College tapes.
The interviews were not meant to be heard in public until after the death those who took part and Boston College recently said that they would return the tapes to interviewees if they so wished.
Despite this, the PSNI Serious Crime Branch say they will attempt to obtain the entire archive. This was, they said, "in line with PSNI's statutory duty to investigate fully all matters of serious crime, including murder."
The use of the Boston College tapes has been criticised by some within Sinn Féin in particular, who say that they provide too much legitimacy to opposing groups in the wider Republican movement.
In another development, Tánaiste Eamon Gilmore is to meet with Richard Haass in Dublin tomorrow to discuss developments in Northern Ireland.
Haass chaired multi-party talks Belfast at the end of last year which sought to reach agreement on issues relating to the past, flags and parades.
The talks were close to securing an agreement on legacy issues but the latter two problems proved a stumbling block. The DUP rejected the overall agreement the talks deadline day while the UPP voted not to support the agreement later.
Haass is in Dublin to speak with Gilmore ahead of the resumption of the party leaders' talks next week.
- First published 7.47pm