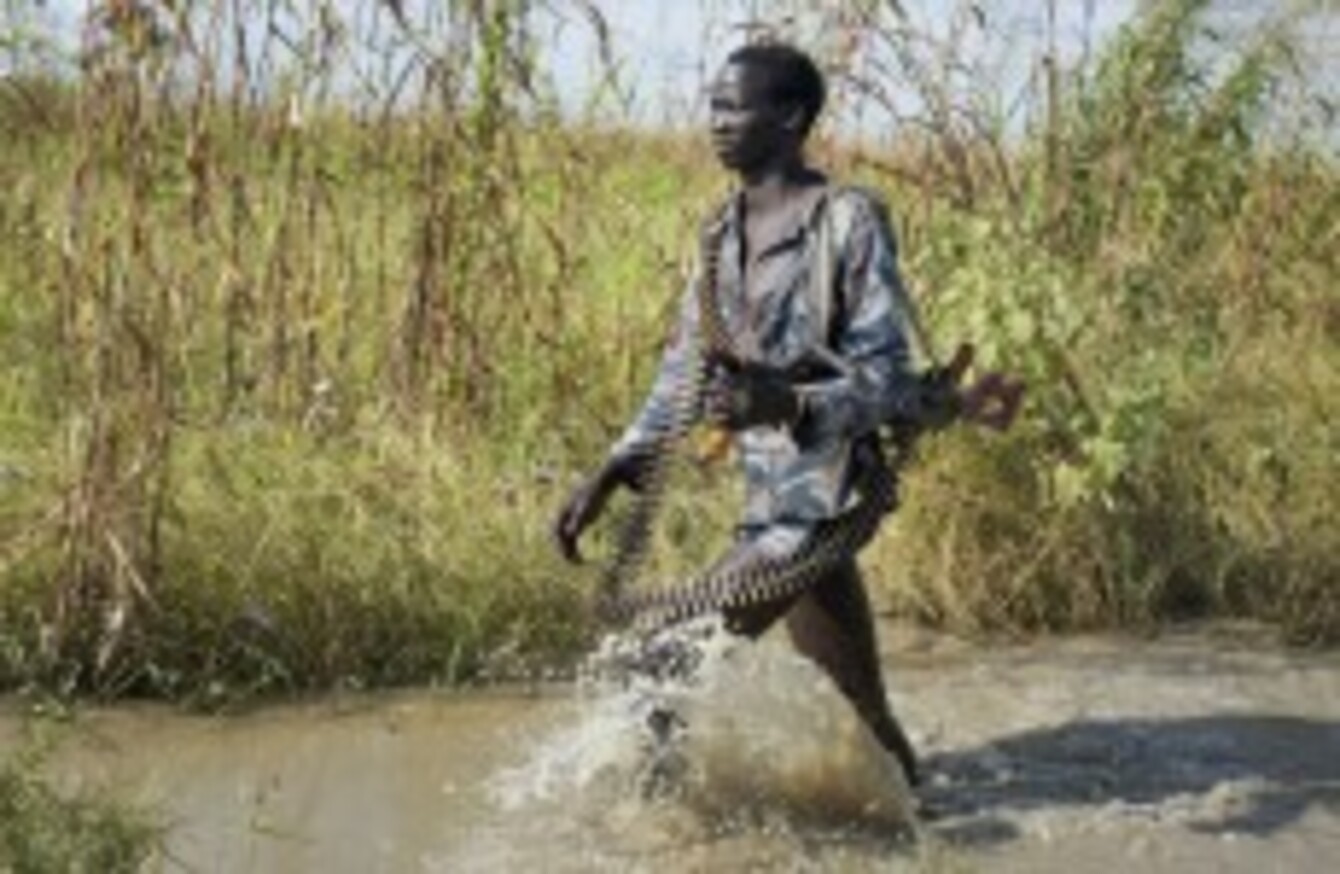 FILE: A rebel soldier patrols through a flooded area near the town of Bentiu, South Sudan
Image: AP/Press Association Images
FILE: A rebel soldier patrols through a flooded area near the town of Bentiu, South Sudan
Image: AP/Press Association Images
89 YOUNG BOYS have been abducted while sitting their exams in South Sudan.
UNICEF said that scores of boys, some as young 13, were taken by an armed group near Malakal in the north of South Sudan.
Its education team reported that 89 children were abducted while doing their exams, but UNICEF says the actual number could be much higher.
Conflict
The boys were targeted in Wau Shilluk in Upper Nile State, an area of ongoing conflict.
Witnesses reported seeing armed soldiers searching house by house, and taking away boys older than 12 years of age.
UNICEF Ireland Executive Director, Peter Power said the organisation "strongly condemns" the abductions.
This is a devastating setback for the children of South Sudan, who bear no responsibility for the ongoing violence.
UNICEF is calling on those involved in the violence, and those who have influence over them, "to do everything possible to protect children." It is urging the group to immediately release the children.