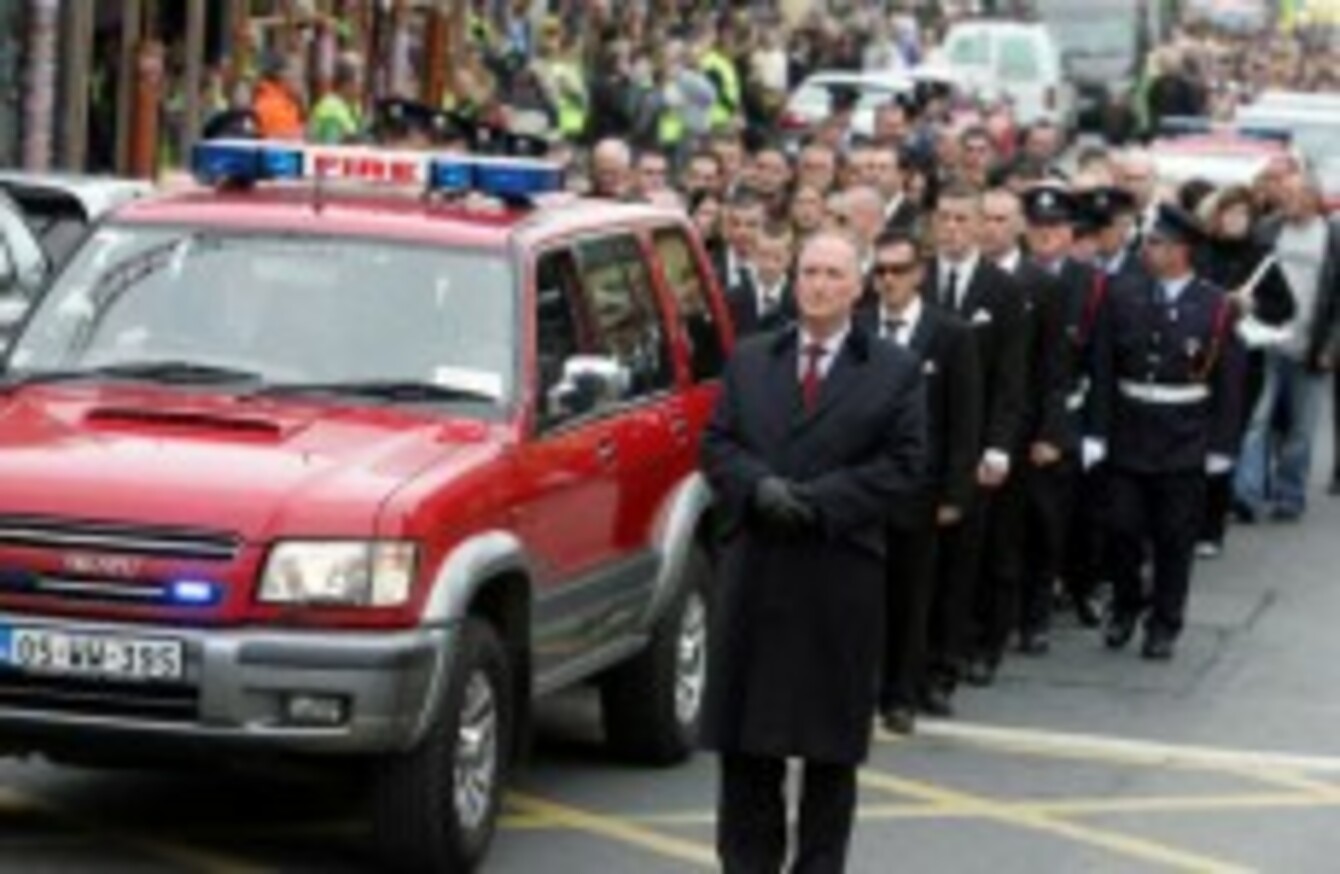 The funeral of Brian Murray in 2007
Image: Eamonn Farrell/Photocall Ireland
The funeral of Brian Murray in 2007
Image: Eamonn Farrell/Photocall Ireland
WICKLOW COUNTY COUNCIL has pleaded guilty to three out of four charges related to the death of two firefighters in Bray six years ago in court this morning.
The council faced four charges under the Safety, Health and Welfare at Work Act 2005 related to the deaths of Mark O'Shaughnessy, 26, and Brian Murray, 46, when the roof of a disused building collapsed on them as they were tackling a blaze in a disused building in September 2007.
The charges, brought by the Health and Safety Authority, related to the the council's faiure to ensure the safety of the firefighters which resulted in injury to them, the safety of the equipment they used, a lack of proper risk assessment and a lack of training.
It is understood that the other outstanding charge has been dropped. The council pleaded not guilty to all four charges at an earlier sitting of Dublin Circuit Criminal Court earlier this month.
Had it been found guilty of all four charges it would have faced a total fine of up to €12 million. It is understood that sentencing will be on 30 July.