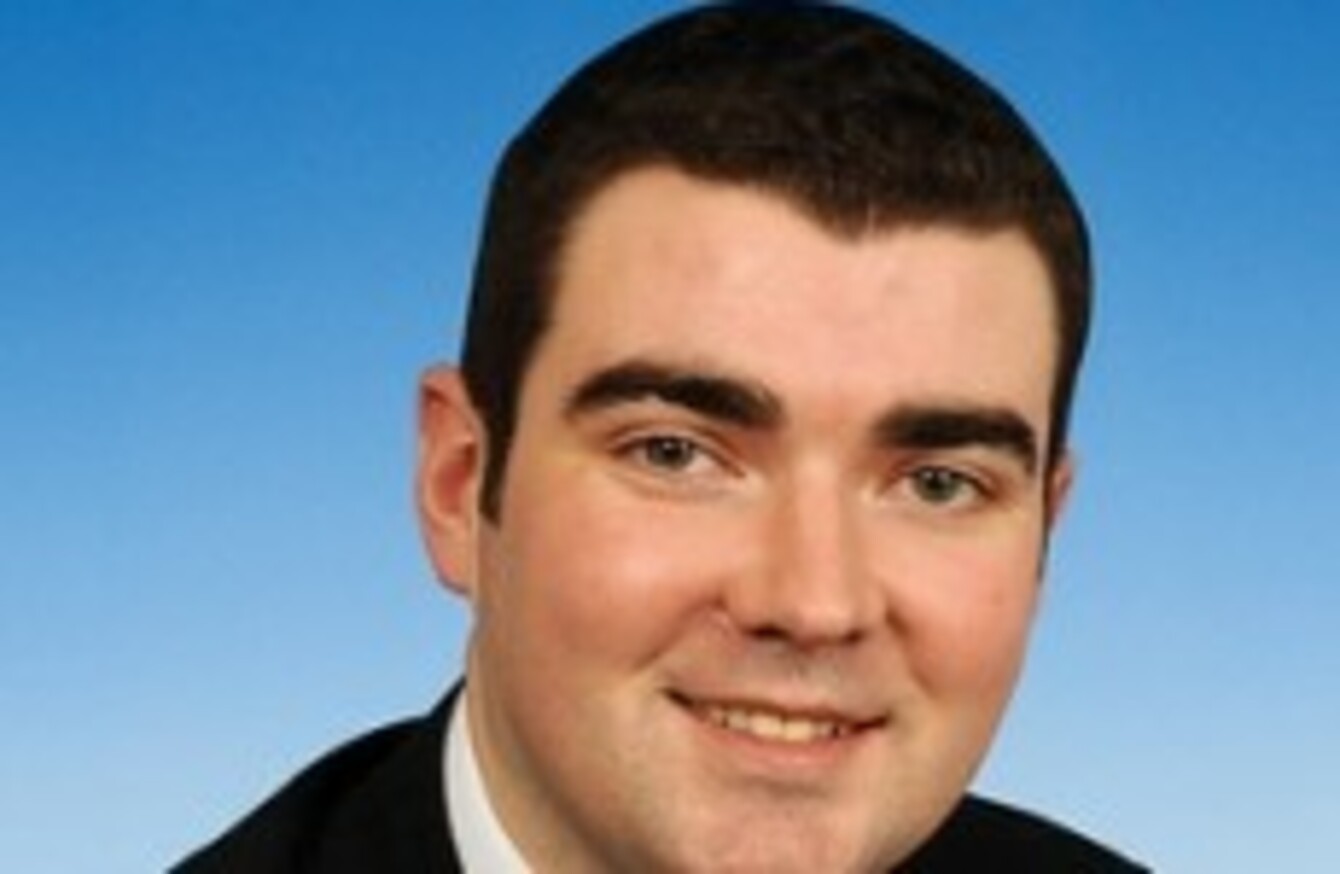 Brendan Griffin
Image: Fine Gael
Brendan Griffin
Image: Fine Gael
Updated 9.10pm 
FINE GAEL TD Brendan Griffin has said that he is "very close" to leaving the party over the water charges debacle and the lack of political reform.
The Kerry South TD has told his local radio station that the coalition has mishandled the establishment of Irish Water and that the whip system is stifling debate and political reform.
Speaking to Jerry O'Sullivan on Radio Kerry this morning Griffin said: "I've to consider also 'where is the red line?' Where is the point where you can say 'no more'?"
"I know that the people are saying: 'this is getting very close to the point where we can say no more'.
"What I'm saying is I'm using my position as best as possible to change things.
Now, when the time comes, or if the time comes, that I feel there's absolutely no more influence that I can change for the better well then obviously you'd be a fool to stay where you are.
When O'Sullivan asked him directly if he was close to voting against or leaving government over this issue Griffin responded: "I'm very close to that."
Parliamentary party meeting
Water charges again dominated the Fine Gael parliamentary party meeting in Leinster House this evening.
Griffin was said to have told members that his vote could not continue to be taken for granted if concerns were not addressed.
One TD summarised the view of some backbenchers, saying: "We don't think it's getting through to the hierarchy. This issue [water charges], McNulty, medical cards, garda controversies. How long more are they going to stand over this?"
Taoiseach Enda Kenny attempted to reassure deputies that comprehensive detail on water charges and available supports would be outlined in the next two weeks and said all the issues and concerns raised at the meeting would be acted on.
But TD Paul Connaughton is said to have questioned the point of raising concerns at parliamentary party meetings because there was a feeling amongst some backbenchers that such concerns aren't being listened to and acted on.
"These issues have all been raised before. We were pointing out the pricing issue in January. What's the point if we are just going through the motions?" said one deputy of the mood.
Five-a-side criticism
Griffin and Connaughton are both members of the informal Fine Gael 'five-a-side' club which has previously clashed with the Taoiseach on the issue of political reform and has been vocal in its calls on the government to deal with public sector pay and increments.
They have been labelled 'austerity hawks' by some Labour TDs who have also compared them to members of the Bullingdon Club, the notorious secret society at Oxford University which counted David Cameron and Boris Johnson among its members.
Earlier, another member of the 'five-a-side', Dublin South-East TD Eoghan Murphy, told Morning Ireland that a lot of the Irish Water issues stem from the fact that "the proper respect wasn't show to Dáil Éireann" in the three hour debate on the legislation to establish the utility last December.
Murphy said he was worried that parliament cannot hold government to account irrespective of what party is in government. In a piece for the Irish Times today, Murphy accused Fine Gael of manipulating and abusing the Dáil.
Despite this he told RTÉ this morning that he trusts Taoiseach Enda Kenny and Tánaiste Joan Burton, saying they have done "excellent" work.
Murphy is said to have repeated his concerns about the lack of political reform at the parliamentary party meeting this evening.