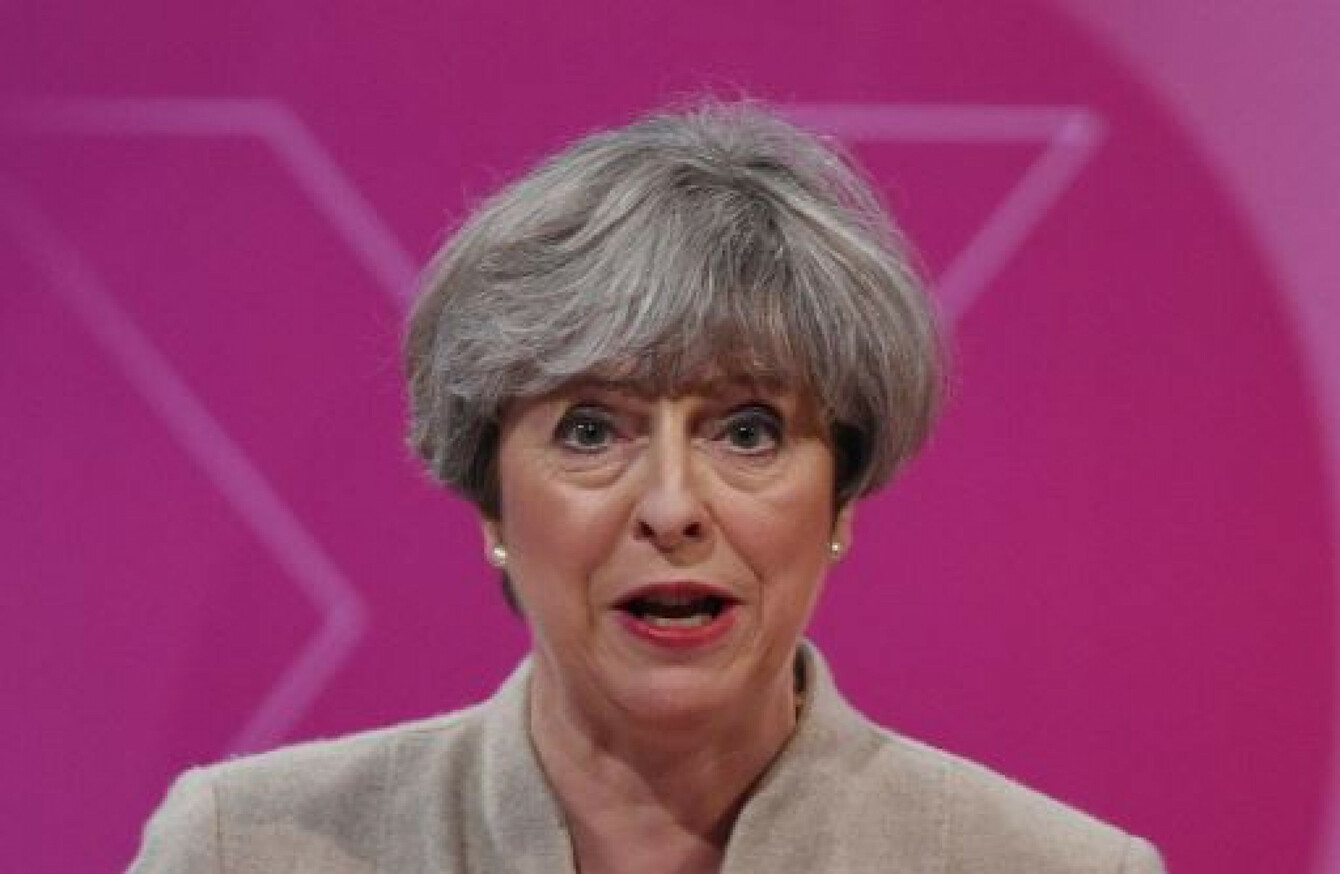 File photo of UK prime minister Theresa May.
Image: Stefan Rousseau/PA Wire/PA Images
File photo of UK prime minister Theresa May.
Image: Stefan Rousseau/PA Wire/PA Images
THE UK GOVERNMENT is under pressure to publish its latest Brexit analysis after a leaked internal report said Britain would be worse off whatever deal it strikes with the EU.
The economic impact assessment, drawn up for the Brexit ministry and seen by the BuzzFeed News website, showed growth would be lower under a range of potential scenarios.
The leak comes as Prime Minister Theresa May prepares to fly out on a three-day trade mission to China and as parliament's upper House of Lords begins scrutinising the EU (Withdrawal) Bill, a key plank of Brexit legislation.
The January 2018 study, titled "EU Exit Analysis", examined three of the most plausible Brexit scenarios.
If found that if the UK remained in the European single market, growth would be 2% lower over the next 15 years compared to current forecasts.
Under a comprehensive free trade agreement with the European Union, growth would be 5% lower, it said.
And if London and Brussels end up with a "no deal" scenario and revert to World Trade Organisation rules, growth would be reduced by 8% over the same period, the report said, according to BuzzFeed News.
Responding to the leak, a government source said officials across the ministries were undertaking "a wide range of ongoing analysis".
"An early draft of this next stage of analysis has looked at different off-the-shelf arrangements that currently exist," the source said.
"It does not, however, set out or measure the details of our desired outcome – a new deep and special partnership with the EU.
It also contains a significant number of caveats… significantly more work needs to be carried out to make use of this analysis.
Opposition Labour lawmaker Chris Leslie, part of the Open Britain group – the continuity Remain campaign from Britain's 2016 referendum on EU membership – urged the government to make its assessment public.
"The government must now publish their analysis in full, so that MPs and the public can see for themselves the impact that Brexit will have and judge for themselves whether it is the right thing for our country," he said.
Jacob Rees-Mogg, the chairman of the pro-Brexit European Research Group of MPs from May's governing Conservative Party, said the findings were "highly speculative".
Meanwhile parliament's foreign affairs scrutiny committee said Britain's diplomatic network was spread too thinly and needed to be bolstered to cope with Brexit.
The panel of MPs said British representation in EU capitals, particularly Berlin and Paris, needed to be significantly increased to help maintain influence in Europe.