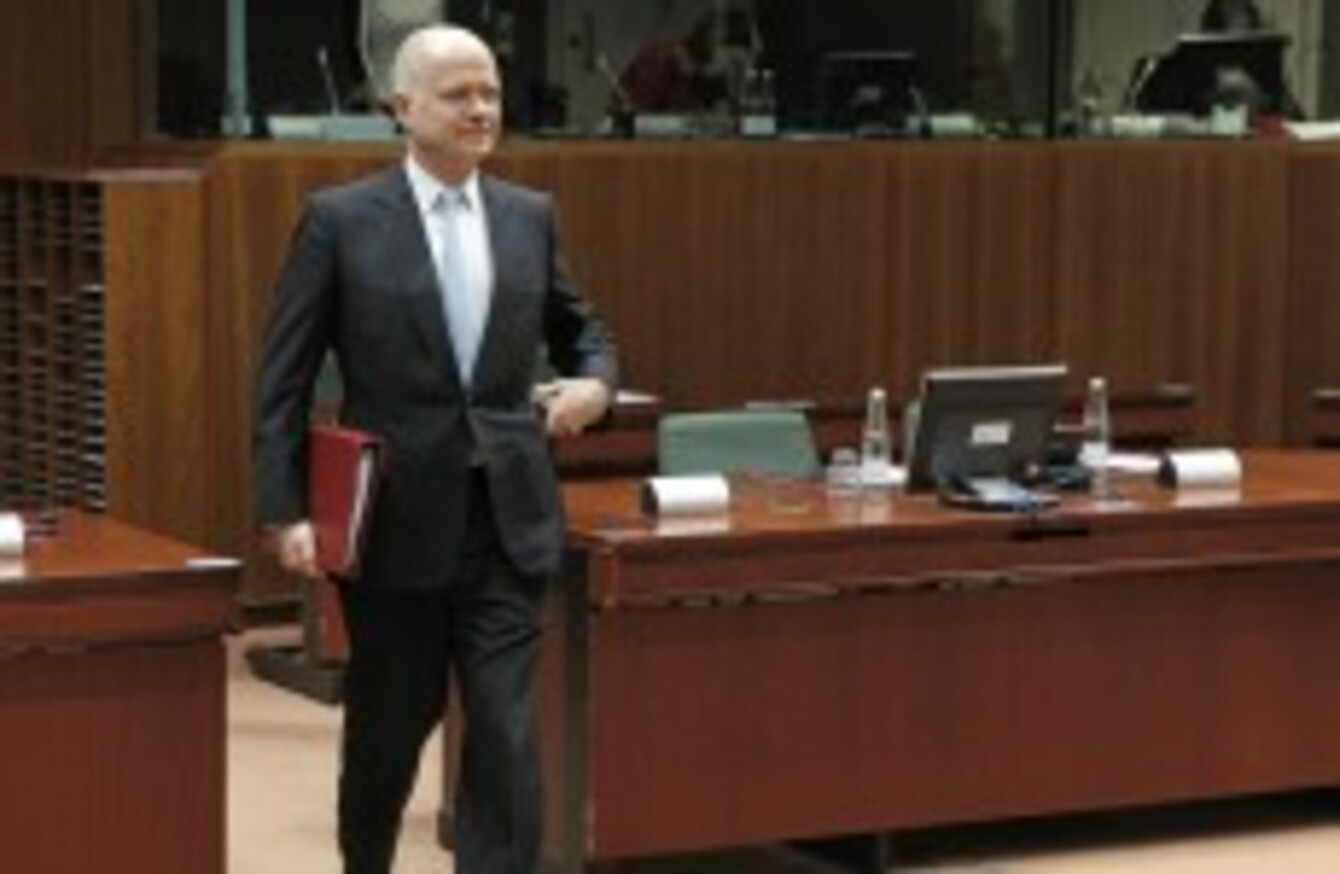 British Foreign Minister William Hague
Image: Yves Logghe/AP/Press Association Images
British Foreign Minister William Hague
Image: Yves Logghe/AP/Press Association Images
BRITAIN HAS SAID that it was already dealing with cases of alleged abuse by its troops in Iraq after human rights lawyers sent a dossier to the International Criminal Court.
The Ministry of Defence said action through the ICC in The Hague was unnecessary because the cases were either already under investigation or had been dealt with through various courts and processes.
Lawyers have drawn on the cases of more than 400 Iraqis, dating from 2003 to 2008, arguing they represent "thousands of allegations of mistreatment amounting to war crimes of torture or cruel, inhuman or degrading treatment".
They describe incidents ranging from "hooding" prisoners to burning, electric shocks, threats to kill and "cultural and religious humiliation".
Other forms of alleged abuse between 2003 and 2008 include sexual assault, mock executions, and threats of rape, death, and torture.
The head of the army, General Sir Peter Wall, ex-defence secretary Geoff Hoon, and former junior defence minister Adam Ingram are among those named in the 250-page dossier, according to The Independent on Sunday newspaper.
The Ministry of Defence said it rejected the suggestion that the British military systematically tortured detainees, but said the government regrets the "small number of cases where abuses have taken place".
"These matters are either under thorough investigation or have been dealt with through various means including through the Iraq Historic Allegations Team, independent public inquiries, the UK and European courts and in parliament," a spokeswoman said.
"As such, further action through the ICC is unnecessary when the issues and allegations are already known to the UK government, action is in hand and the UK courts have already issued judgements.
"Should we be approached by the ICC, we will take the opportunity to explain the very extensive work under way to deal with historic allegations of abuse.
"Wherever allegations have been substantiated, we have compensated victims and their families."
The formal complaint to the ICC was lodged Saturday by Birmingham-based Public Interest Lawyers and the Berlin-based European Center for Constitutional and Human Rights.
It calls for an investigation into the alleged war crimes under Article 15 of the Rome Statute.