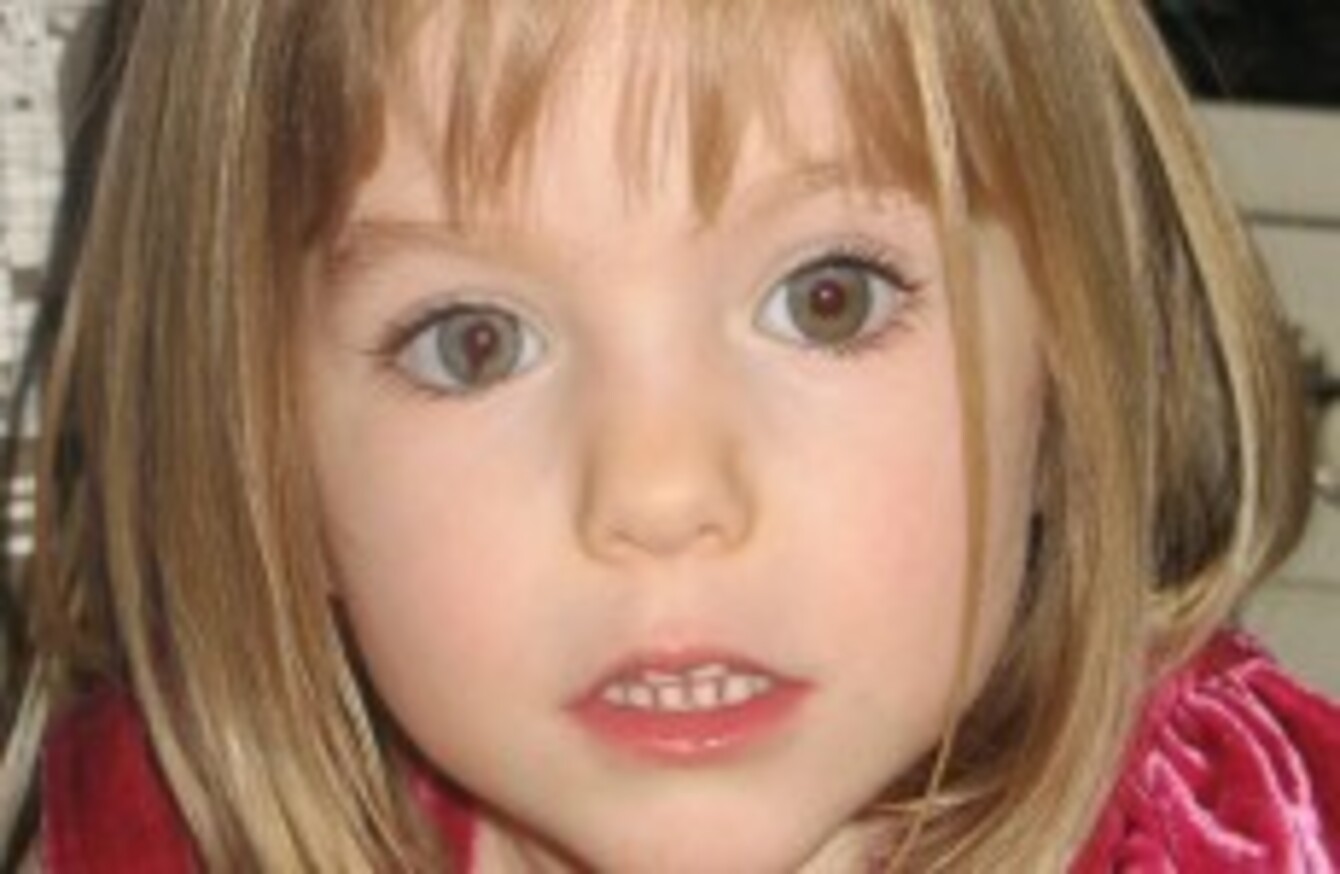 Image: PA/PA Wire/Press Association Images
Image: PA/PA Wire/Press Association Images
SCOTLAND YARD HAS identified 38 people of interest in its investigation into the disappearance of Madeleine McCann in Portugal six years ago.
Police say they maintain their belief that the young British girl is alive on the basis that there is no "clear evidence to the contrary".
Of the 38 people identified, 12 are UK nationals who are believed to have been in Portugal at the time Madeline went missing in May 2007.
Detective Chief Inspector Andy Redwood, who heads up Operation Grange, said it is a positive step for police to be able to move from review stage to investigation.
"We, and the Portuguese authorities, remain completely committed to finding out what happened to Madeleine, and everything we do is utterly focused on her best interests," he said during a briefing today.
We continue to believe that there is a possibility that Madeleine is alive.
Investigating detectives have requested further specific assistance from a number of European countries, including Portugal, through normal judicial routes. They also remain in close contact with parents Kate and Gerry McCann who are updated on the current position.
"Over the coming months we will be conducting assertive enquiries, with the assistance of host countries to establish more information about the individuals concerned and any potential involvement," police explained in a statement.
It is hoped that a small number of officers from the UK will be allowed to work in Portugal as enquiries take place.
Over the past two years, a review pulled together information from the UK, Portugal and private investigators from seven firm. According to Metropolitan Police, the process was complex and challenging due to issues around collecting and translating material.
Some 30,500 documents sparked 3,800 actions which have led to new findings and new witness evidence.
An appeal for anyone who was in the resort of Praia da Luz between 28 April and 3 May 2007 have been asked to contact police.