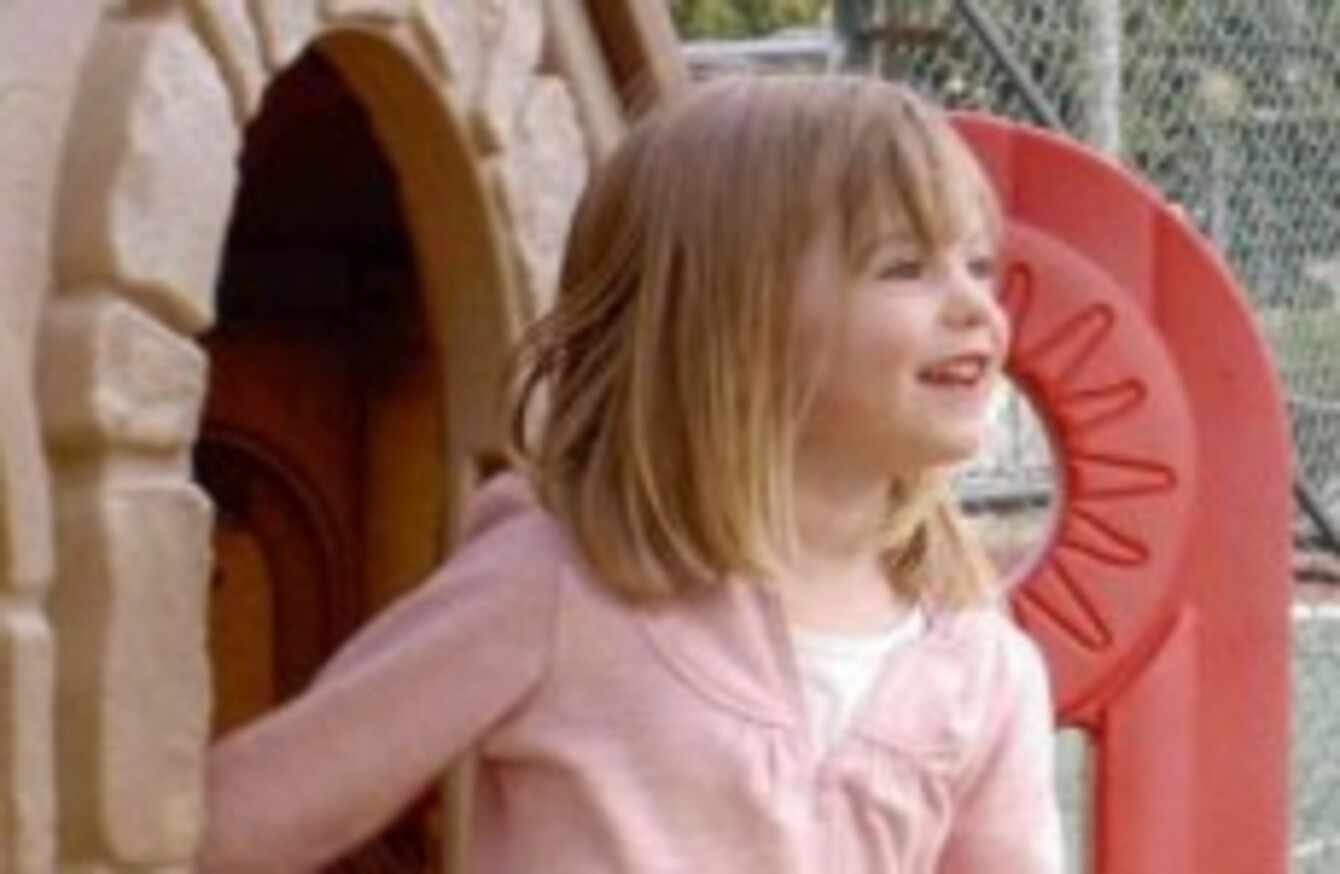 Madeleine McCann
Image: Foreign and Commonwealth Office/PA Archive/Press Association Images
Madeleine McCann
Image: Foreign and Commonwealth Office/PA Archive/Press Association Images
BRITISH POLICE HELPED to "develop" evidence against Madeleine McCann's parents when they were being investigated by Portuguese police as formal suspects in their daughter's disappearance, according to documents released by Wikileaks.
A fortnight after Kate and Gerry McCann were declared arguidos - or suspects – by Portuguese police in 2007, US ambassador Al Hoffman and the British ambassador Alexander Wykeham Ellis had a meeting, after which Hoffman wrote:
Without delving into the details of the case, Ellis admitted that the British police had developed the current evidence against the McCann parents, and he stressed that authorities from both countries were working co-operatively.
At the time, the common public perception was that Portugese police were soley responsible for the treatment of the McCanns during the investigation.
It was only in 2008 that the Portugese authorities finally declared that Kate and Gerry McCann were no longer formal suspects in their child's disapperance.
A spokesman for the couple spoke to The Guardian, saying:
This is an entirely historic note that is more than three years old. Subsequently, Kate and Gerry had their arguido status lifted, with the Portuguese authorities making it perfectly clear that there was absolutely no evidence to implicate them in Madeleine's disappearance whatsoever.
To this day, they continue to work tirelessly on the search for their daughter, co-operating when appropriate with both the Portuguese and British authorities.
During the initial investigation into Madeleine's disappearance, at least one British sniffer dog was used, which reportedly picked up the scent of a dead body in the holiday apartment where the McCann family had been staying in the village of Praia da Luz.
The Guardian reports that in 2008 a document that detailed the Portuguese investigation was made public; it showed that British scientists had warned that DNA tests on a sample from the McCanns' holiday hire car were inconclusive days before they were made suspects.