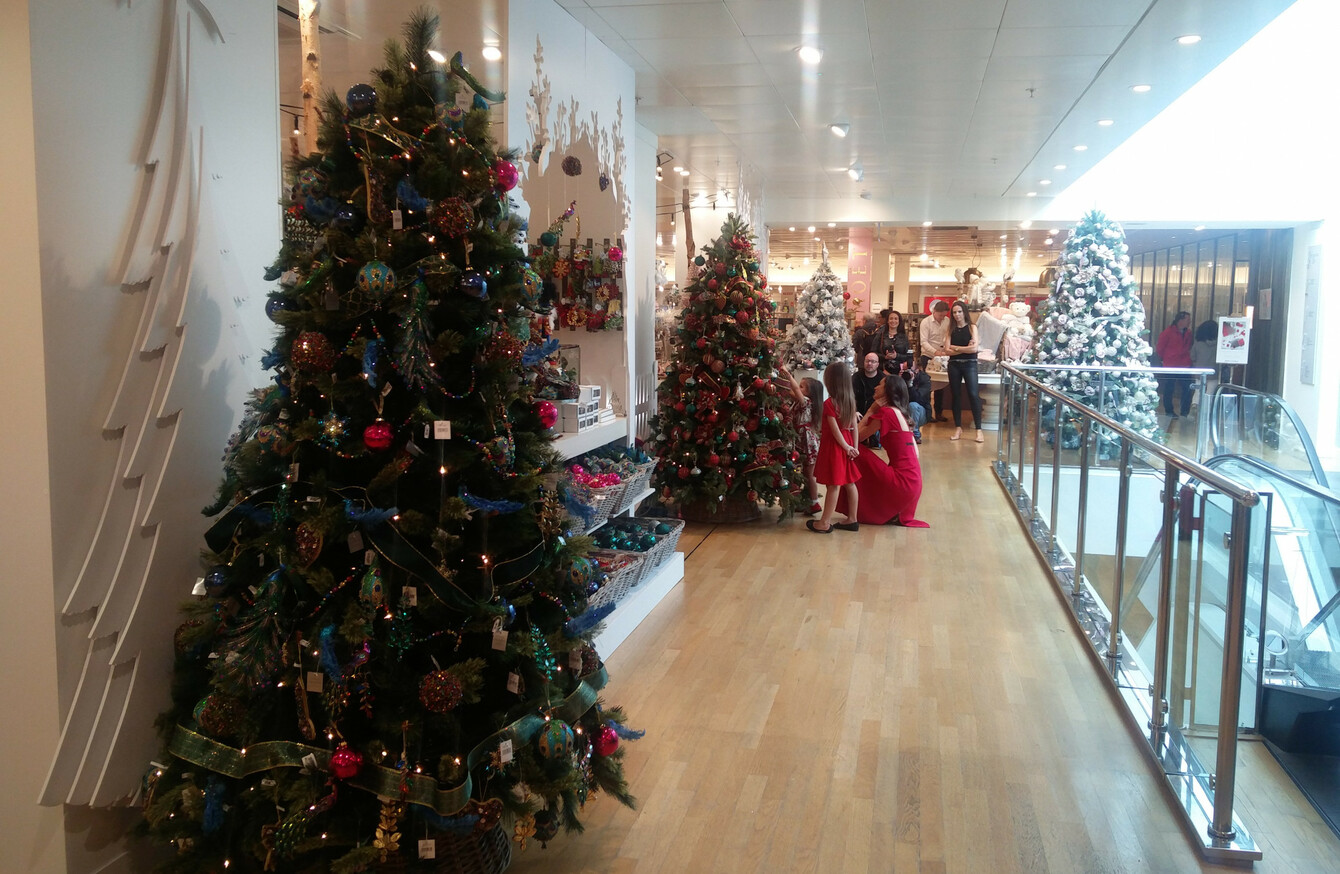 The Christmas store at Brown Thomas Grafton Street, which opened on August 16
Image: Stephen McDermott
The Christmas store at Brown Thomas Grafton Street, which opened on August 16
Image: Stephen McDermott
IRELAND MIGHT BE enjoying the final few weeks of summer, but the festive season has already arrived in one part of the country.
Department store Brown Thomas has officially opened its Christmas store in Grafton Street in Dublin, with 131 days – or just over a third of the year – left until the big day.
Christmas trees and festive decorations, including baubles, stockings, and stars, have been on display since this morning, and will stay on sale until the end of the year.
Asked whether it was too early to start the Christmas shopping season, Edel Woods, Group Buyer at Brown Thomas, revealed that customer demand has already begun.
"The store would traditionally be open at this time every year," she told TheJournal.ie.
"We do have customer demand, particularly with overseas customers who shop with us every year to pick something up to take home with them.
"There's also customers who like to be organised and get their shopping done a little bit earlier."
Source: TheJournal.ie/YouTube
Woods also said that this year's shop has been in the pipeline since before last year's festive season even finished.
She said: "I've been going out to markets since last November to look at trends to see what works and to plan for the next year. It's an all year-round job."
However, she added that it would be the end of October before the store's iconic Christmas window display would be launched .
In other words, shoppers can avoid thinking about the festive period for a few months if they don't want to deal with it just yet.