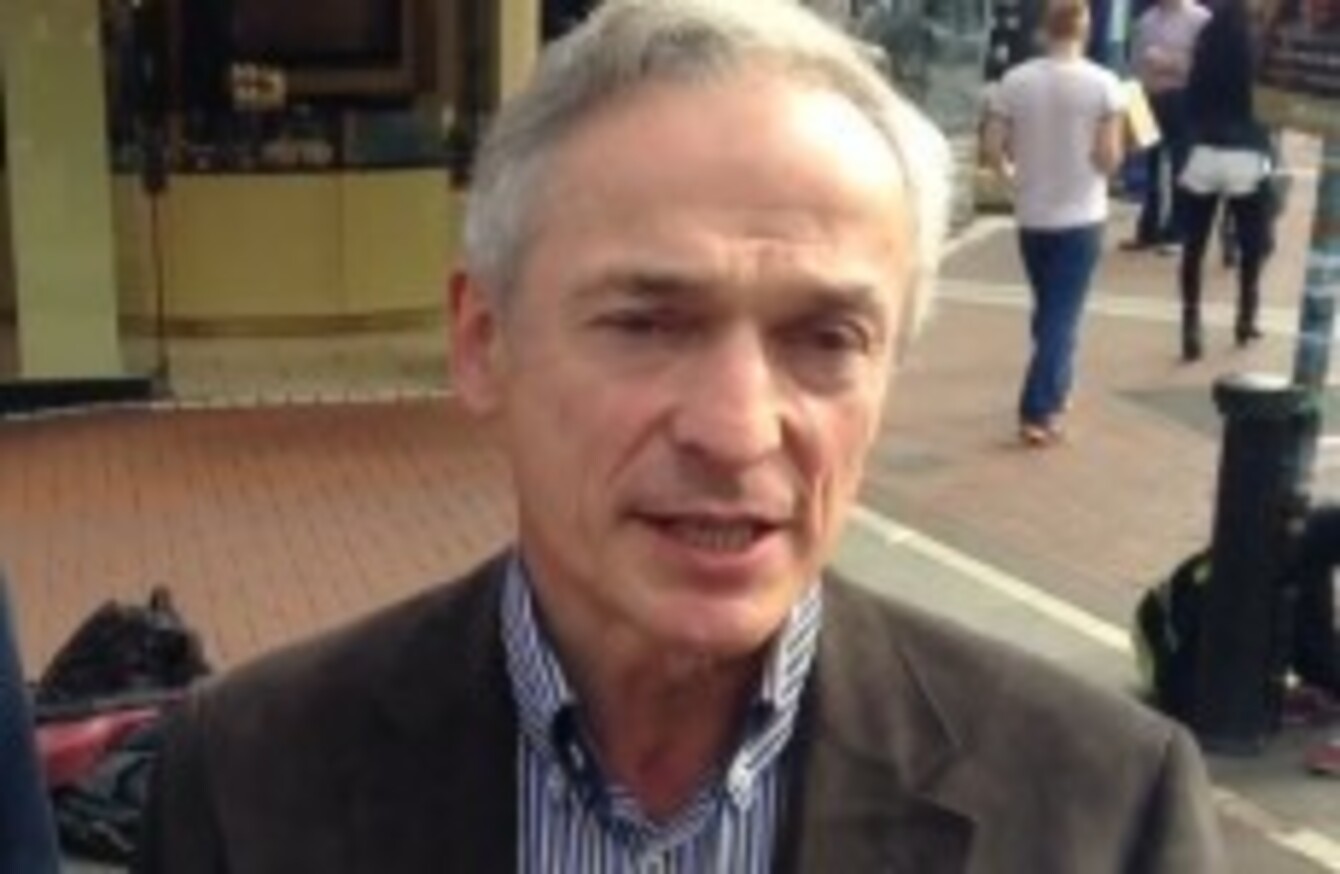 Image: Daragh Brophy/TheJournal.ie
Image: Daragh Brophy/TheJournal.ie
FINE GAEL'S DIRECTOR of elections for the Seanad referendum insists no decision has been made as yet on who will represent the 'yes' side in Tuesday night's TV debate on the issue.
RTÉ confirmed yesterday that Taoiseach Enda Kenny had turned down an invitation to take part in the Prime Time programme – a move criticised by Fianna Fáil, whose leader Micheál Martin will argue for the retention of the upper chamber.
The national broadcaster has said the programme team is continuing efforts to secure another representative for the 'yes' side.
Asked about the issue by TheJournal.ie at a campaign event on Dublin's Grafton Street this afternoon, Bruton said he hadn't been asked to take part in the programme, but that he remained ready to "debate at any forum that is established".
"Obviously we will have to wait and see what format has been decided".
On the issue of this morning's opinion poll which showed 64 per cent of people are in favour of doing away with the Seanad (once a substantial number of 'don't knows' are excluded) the minister said he was "encouraged" by the result.
"There's a majority of two to one in favour — I think that does signify that the information people are receiving is influencing them, but I recognise that no complacency can be had in any referendum."