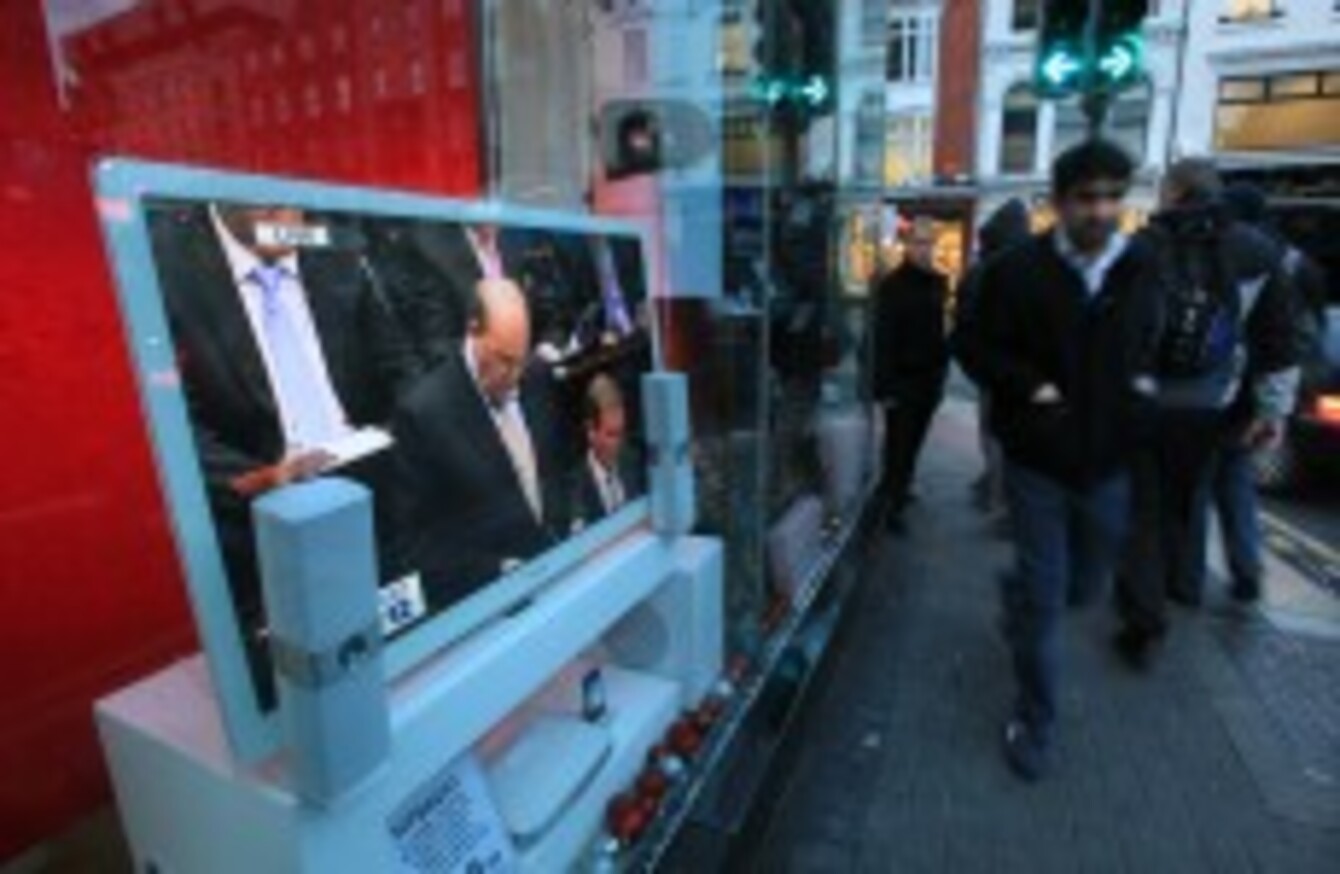 Michael Noonan delivering part of the Budget last year.
Image: Leon Farrell/Photocall Ireland
Michael Noonan delivering part of the Budget last year.
Image: Leon Farrell/Photocall Ireland
THIS WEDNESDAY FINANCE Minister Michael Noonan and Public Expenditure and Reform Minister Brendan Howlin are expected to deliver yet another austerity budget with much of the content of that budget document being kept a closely-guarded secret.
Even the hitherto expectation that the upcoming Budget will see a €3.5 billion adjustment that will comprise of €2.25 billion in spending cuts and €1.25 billion in taxation measures was the subject of speculation on Friday that it could actually only be €3 billion that is taken out of the economy.
But there are certain things that are well-flagged at this stage including the introduction of a graduated property tax which will not come into force until the middle of next year.
The way in which this tax is levied is not clear, nor is it clear how much we will each be paying although there are suggestions that it will be around between 0.2 per cent – 0.25 per cent of house value. What we do know is that the Revenue Commissioners will be collecting it.
The Irish Independent carried details of the tax earlier this week which suggested that the average homeowner will pay between €200 and €400 per year but Tánaiste Eamon Gilmore would not be drawn on this when asked about it in the Dáil on Thursday.
Aside from that we are confined to reading of leaked reports and accounts of Cabinet discussions about certain measures that are being considered. Leaks have not been as rampant as they were last year but in recent days speculation has increased and certain measures have been flagged by the media.
Noonan has said quite cryptically that "there are no plans at this time" to depart from the oft-quoted government pledge to maintain income tax rates and bands and tax credits. It would be a surprise were this to happen.
But much talk in recent weeks has centred on another tax, the Universal Social Charge, with Labour pushing for an increase to 10 per cent on those whose incomes are over €100,000, a move resisted by Fine Gael. This is reportedly a sticking point for the coalition with the Sunday Times reporting recently that the government was "at war" over the issue.
The senior coalition party has said the measure – which would raise around €71 million – would break the government pledge not to increase income tax and has argued that social welfare could be targeted in return. Of course on this, the programme for government says simply: "We will maintain social welfare rates".
That does not prevent it from targeting the amount of time that someone can claim non-means-tested jobseeker's benefit of €188 per week by reducing it from 12 months to nine months as has been suggested in several newspaper reports this week.
Michael Noonan smiles as he poses with the Budget 2012 document last December (Picture: Laura Hutton/Photocall Ireland)
If social welfare amounts are untouched then one benefit that won't be is child benefit which is almost certainly going to be targeted in the budget.
This was the subject of much debate earlier this year when the Department of Social Protection said it was considering a recommendation that the basic rate be cut from €140 each for the first two children to around €100 per child with top-up payments for low income families.
This would save around €200 million annually but was most likely considered to be too drastic in the current circumstances for many squeezed families. Now it has been widely suggested that child benefit will be cut to €130 per month. This could be viewed as a classic case of the government flying a scary kite and then reassuring everyone that actually it's not going to be as bad as first thought.
Increases in rates of PRSI have also been mooted although again the programme for government's view on this is that there will "be no increase in the standard 10.75 per cent rate of employers PRSI".
The various social supports for the elderly such as electricity and gas allowances, free TV licence, free travel on public transport and telephone allowances could be targeted in Budget 2013 but no specific details have been reported so far.
#Open journalism No news is bad news Support The Journal

Your contributions will help us continue to deliver the stories that are important to you

Support us now
The contentious issue of medical cards could also be the subject of new measures given the overspend in health which is becoming increasingly problematic for the government and in particular Health Minister James Reilly.
The Irish Independent reported on Friday that the 50 cent charge that medical card-holders pay for medicine will be doubled to €1. It also flagged that people living in council houses will face rent rises of €1 or €2.
Pensions could also be targeted with a proposal to cap pension tax relief at €60,000, meaning that those with pensions worth more than €60,000 would no longer be entitled to tax reliefs on these.
Michael Noonan is also reported to be considering a tax credit for homeowners who decide to carry out improvements. This would allow homeowners who improve their home to write off some of the cost of hiring people to carry out renovations, an initiative that could benefit tradespeople struggling in the aftermath of the construction collapse.
The government will also likely outline a cut in growth forecasts for the year ahead. Though Ireland's economy will be among one of the few in the eurozone to actually grow next year it will be by less than expected, coming in at just over 1 per cent.
But all that said, the old government maxim of nothing being decided until everything is decided will probably hold firm right up until the hours before Michael Noonan takes to his feet and begins delivering austerity pain.