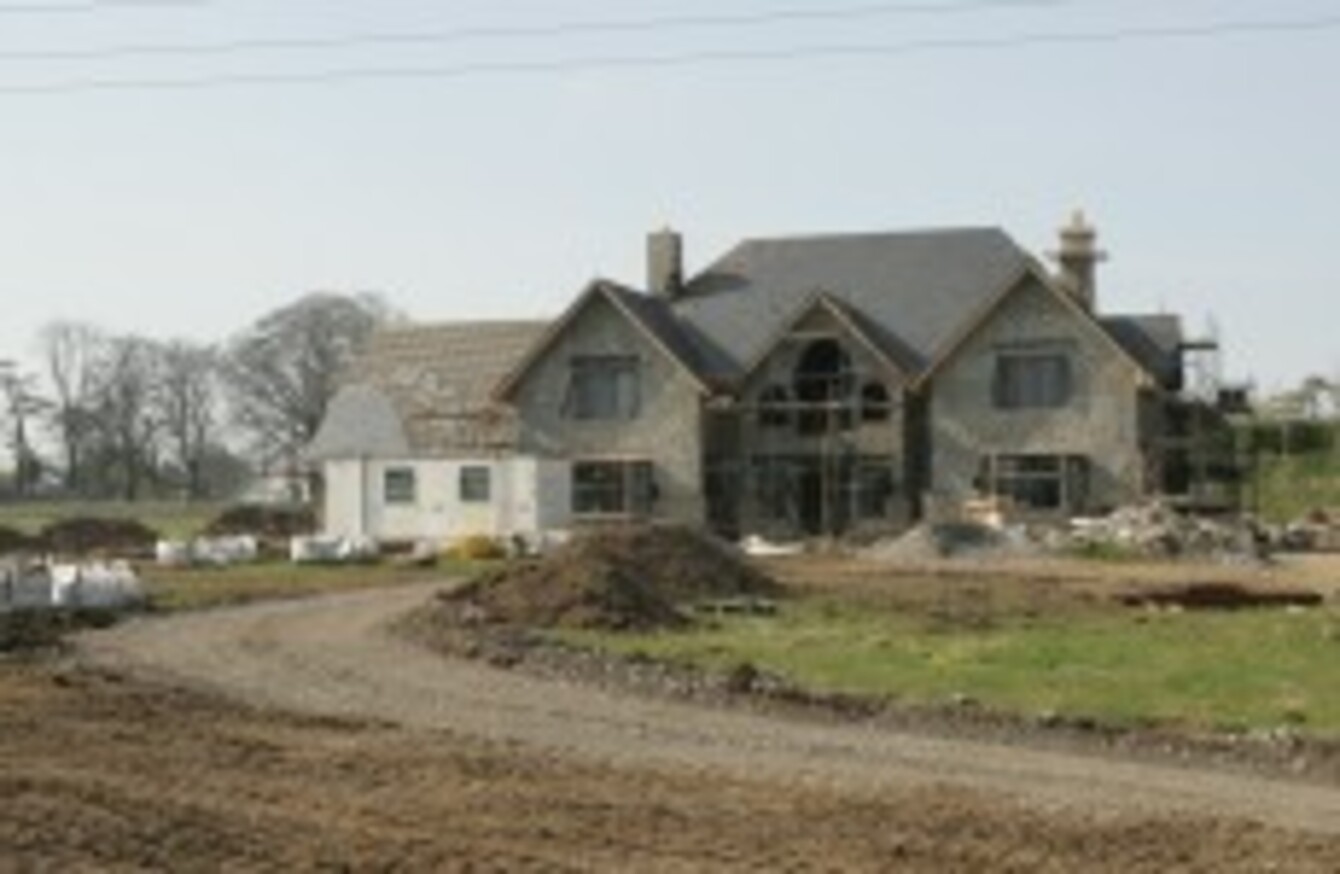 Image: Eamonn Farrell/Photocall Ireland
Image: Eamonn Farrell/Photocall Ireland
THE ENVIRONMENT MINISTER Alan Kelly yesterday unveiled a sweeping change to how social housing is handled in Ireland.
At the centre of the plan were a number of measures designed to take on developers and incentivise construction: fining those who don't develop sites in urban centres, abolishing the system that allowed developers make cash payments in lieu of building social housing and setting at 10% the number of social housing units that must be built by developers.
The plan also calls for the social housing to be built on the same site as private housing.
Speaking at a vacant site in Tallaght, Dublin, Kelly said that the changes would "be a fair balance" and "meet the challenges" of development.
In between the two canals in Dublin, Kelly said, there are 600 large vacant sites.
He says that the plan would see 4,000 new social housing units built by 2020.
Criticism
That figure, however, has been called "pie in the sky" by the construction industry.
They call the whole plan "a missed opportunity" and say it will depress building.
"The Government supposedly wants to see more houses being built, but this new legislation is going to slow down building activity," said CIF Director General Tom Parlon.
"It's going to add to the cost of building at a time when many builders are struggling to get sustainable housing projects off the ground. The bankability of projects that otherwise may have proceeded will now be challenged. The overall impact will be to slow down the delivery of new houses."
Parlon says that the Part V planning stage has already proven to be "a bureaucratic nightmare" and also criticised the vacant site levy.
"The vacant site levy is also excessive and will also add to the costs that are ultimately passed on to purchasers of newly built properties."
Opposition parties also piled in, with the Green Party saying that the construction industry got too much.
"The halving of the commitment to social and affordable housing from 20% to 10% is a step backwards for Irish housing policy. It particularly fails to make sense when housing waiting lists are at an all-time high, and represents a concession to the construction industry," said Green councillor Ciaran Cuffe.
Fianna Fáil's Barry Cowen says the plan will "exacerbate the problem".
Qualified Praise
The Clúid Housing Association welcomed the retention of Part V, but said that it has shortcomings.
Head of Policy Simon Brook says that in an ideal world, 20% of homes built would be social housing, but 10% is welcomed.
"In the short term it won't fix very much at all.
"We need around 35,000 new houses every year, I reckon that we need to be producing 5,000 social houses a year in the medium term."
Brook welcomed the incentives to developers, he said that the government's commitment to mixed tenure was welcome.
"Luckily the days of ghettoising social renters in large-scale housing are done.
"There are people who have reticence about living in estates with social renters, but that is down to a mythology that creeps in.
"What we've found is that once people move in, those fears evaporate."