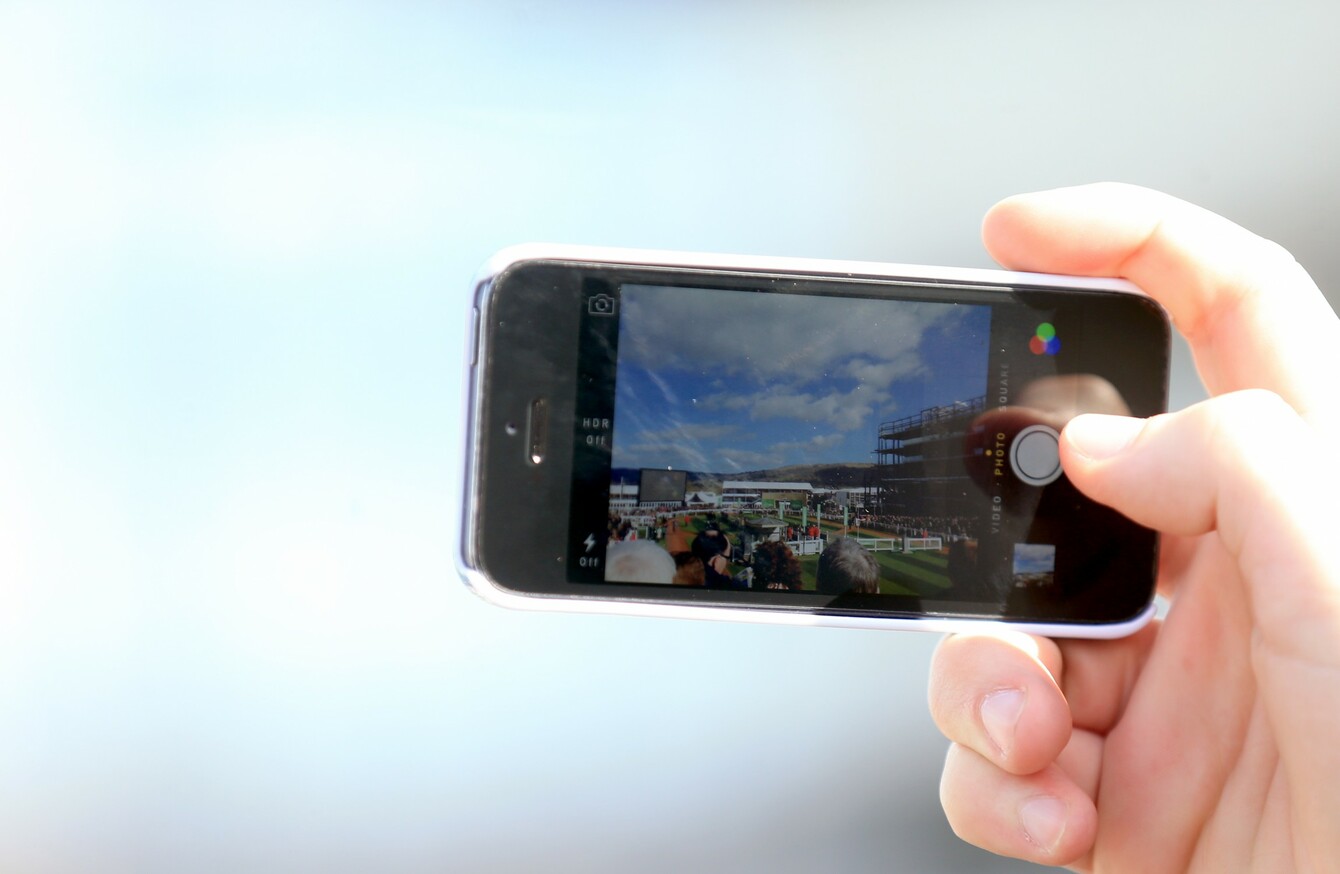 Image: Mike Egerton/EMPICS Sport
Image: Mike Egerton/EMPICS Sport
THE CAMERAS ON our smartphones are amazing devices. Sure there can be a significant difference in quality depending on the type of device you have, but the quality even average cameras have now means it's the primary shooter for a lot of people.
These cameras come with a lot of modes but one you might be missing out on is burst mode. Simply a way of taking numerous photos quickly, it's handy for situations where there's a lot of movement so you can later choose the best one.
How to select it
On iPhone, it's built into the camera itself. Holding down on the shutter button will take numerous photos.
You can access them by going into Photos > Albums > Burst and tapping the burst album you want. Hit Select at the bottom and choose the photo that works best for you. Select it, tap done and it will be saved in your main photos pile.
On Android, whether the standard camera app has it will depend on the type of phone you have. Some like the Samsung Galaxy S range use the same format as the iPhone, some have it as a mode hidden away and others don't include it.
If your camera falls into the latter category, there are numerous apps in Google Play which offer a similar function like DSLR Camera Pro (€2.69), Manual Camera (€3.39), Fast Burst (Free), and High Speed Camera (Free).
What is it useful for?
Quite a few things actually. Here are a few situations you can use it in:
If you're trying to capture someone or something moving. Taking a photo of someone walking with burst mode might sound like overkill, but you can get some great stride shots through it.
If you're taking a photo of someone or a group photo, burst mode can let you capture different changes like blinking or different facial expressions. It also puts less pressure on the subject or subjects to keep a pose, which can sometimes look fake.
Likewise, it's also useful when photographing children or pets. As you likely can't predict what they're going to do, burst mode is useful.
And of course, action shots. Not every photo you capture will be perfect or in focus, but taking numerous ones in quick succession will at least help you find one that is usable.
There are other uses for it too beyond that, but the above should give you an idea of what you can do with it.
One thing to keep in mind
Since you're taking numerous photos, it means burst mode will fill up your storage faster than normal. This isn't a big deal if you have a lot of storage on your device but for those who aren't so lucky, mainly those who only have only 8GB or 16GB to work with, will have to be more cautious about its use.
A good habit to get into is to review your burst collection after you've taken them, pick out and save the best one, and then delete the collection.