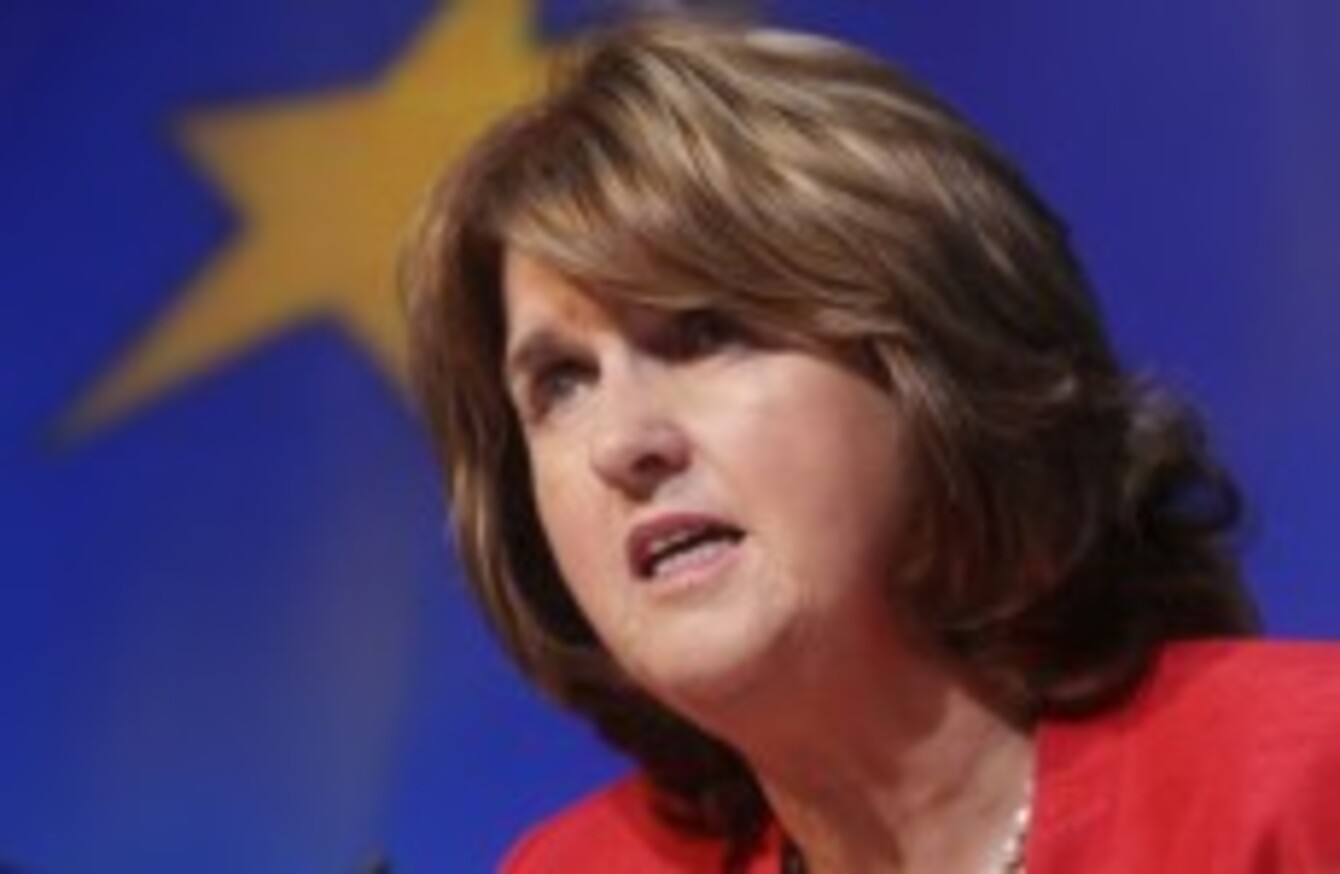 Image: Sam Boal
Image: Sam Boal
TÁNAISTE JOAN BURTON has given an indication that further measures may be on the way to help low earners or those on social welfare pay their water charges.
It follows the announcement yesterday of an income tax relief for the charge, up to a maximum of €100. Relief of 20 per cent will be offered on household bills, meaning a bill of €300 would warrant €60 back.
A water subsidy is also being brought in for all recipients of the Household Benefits Package and the Fuel Allowance.
However, concerns have been raised that some low-earning families are being left behind — as households headed by low-income workers, or the short-term unemployed won't get any relief.
Asked about that point on RTÉ's Morning Ireland, Burton said "we will have to take a look at that".
She added:
Minister Noonan is going to bring the Finance Bill through the Dáil over the next month or so, and there will be an opportunity to examine that.
Pressed for detail, the Social Protection Minister wasn't saying much more, adding only: "I think we just have to look at it very carefully".
"The water charges are a household charge," the Social Protection Minister reiterated several times.
"They're not for each individual in the household, they're for the household.
It's just €100 in terms of people who might have the social welfare entitlement per household. Similarly on the tax side, it's a tax credit per household up to €100.
Regarding the changes brought in, she said she hoped the measures would "bring the water charges down to a more affordable level"
It's still a cost for people I acknowledge that.
Burton said the detail of the Budget had been debated "in enormous detail" by herself, the Taoiseach and ministers Noonan and Howlin.